So what's up in DON'T KILL HER world ?
First, you'll be very pleased to know that mustachiod hills are impatient to feel your feet tickling their foreheads. The fishes from the weepy forest don't know about your future journey into their land, I didn't want to warn them, since they're kinda fearful.
BUT, most important of all, the official website is online !
Wuthrer.net
Now you can easily watch the trailer and show it to your friends to tell them you were the first to know about this game that sounds like awesome. (isn't it ?). A huge thanks to my friends Toni Fisler who made a really great work here. Since it's kinda experimental but still browserable. And it really covers the overall mood of the game. So let us know what you think about !
And what about the game itself ? Let's say it's going well. I've been drawing a lot of stuff. I still need to polish some aspect of the code but nothing that sounds like unsurmountable so far. I can't really show what I've been recently working on, it would spoil you the pleasure to discover it by yourself. But I still can show you some kind of "overview".
This is not an exhaustive view of everything I drew, only some part of it. I have already filled an entire sketchbook of… sketches.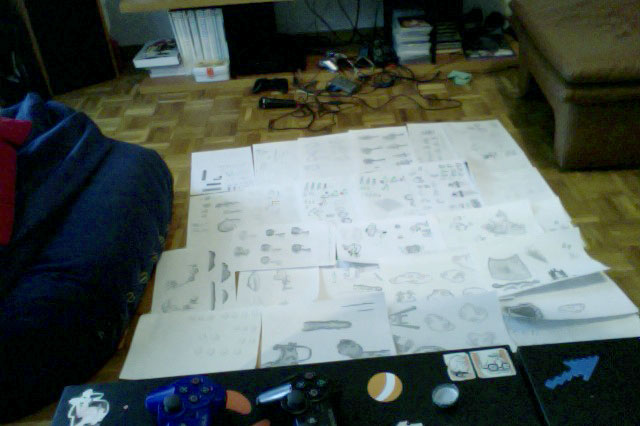 Here's some part of my face. I forgot about the 3 seconds Photo Booth's countdown. Yeah, I took those pictures with my laptop. I don't have any other device capable of taking pictures :D
(if someone can guess what's the topic of the blurred poster behind me, I'll put him in the game. Yeah, I'll make a character of you, seriously)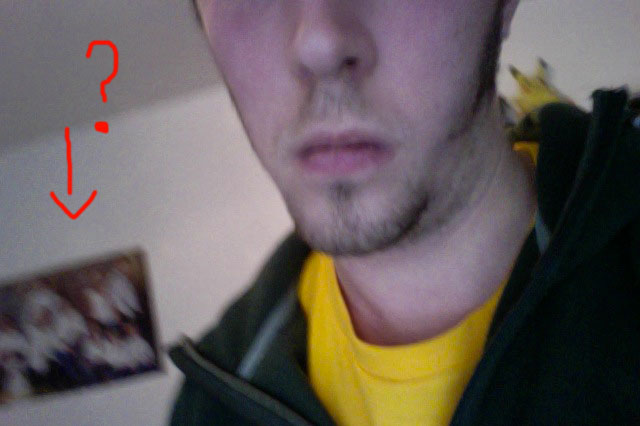 Now we're getting closer.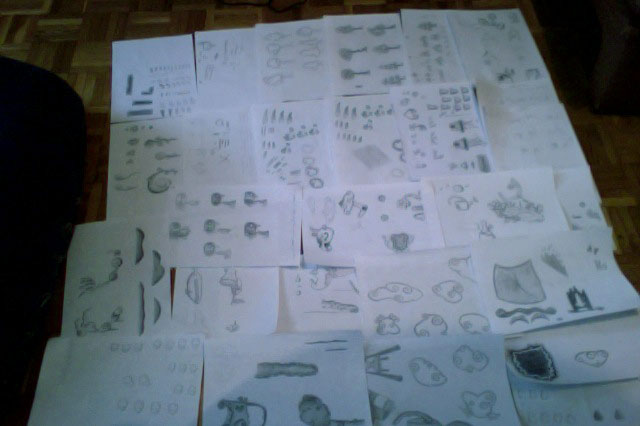 And there we're even more closer, but this is still hard to discern anything, so that's fine xD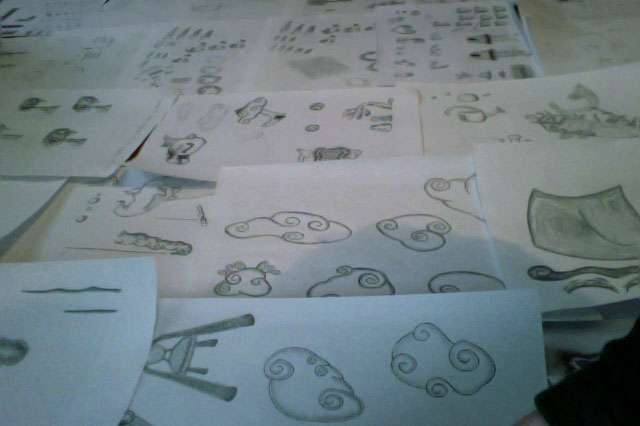 Another point here, my game is getting quite big, by that I mean, my .fla. So if you are, or you know someone, who is very skilled about this topic, I would love to get in touch to get some advice on how to handle it. This would be really awesome.
Thank you a lot for reading, I hope this was interesting. Don't forget to stay in touch, I'll try to keep the game updated as much as I can. It's always a pleasure to share !