Gimbal, the multiplayer shooter with buildable vehicles has finally launched!
Gimbal has online matchmaking, realistic physics, and a ship designer. Build a ship with over 60 parts, and share designs as thumbnail images over the Internet. Destroy your comrades for money in team-based competition. Gimbal has a growing community of servers and players. Do join us!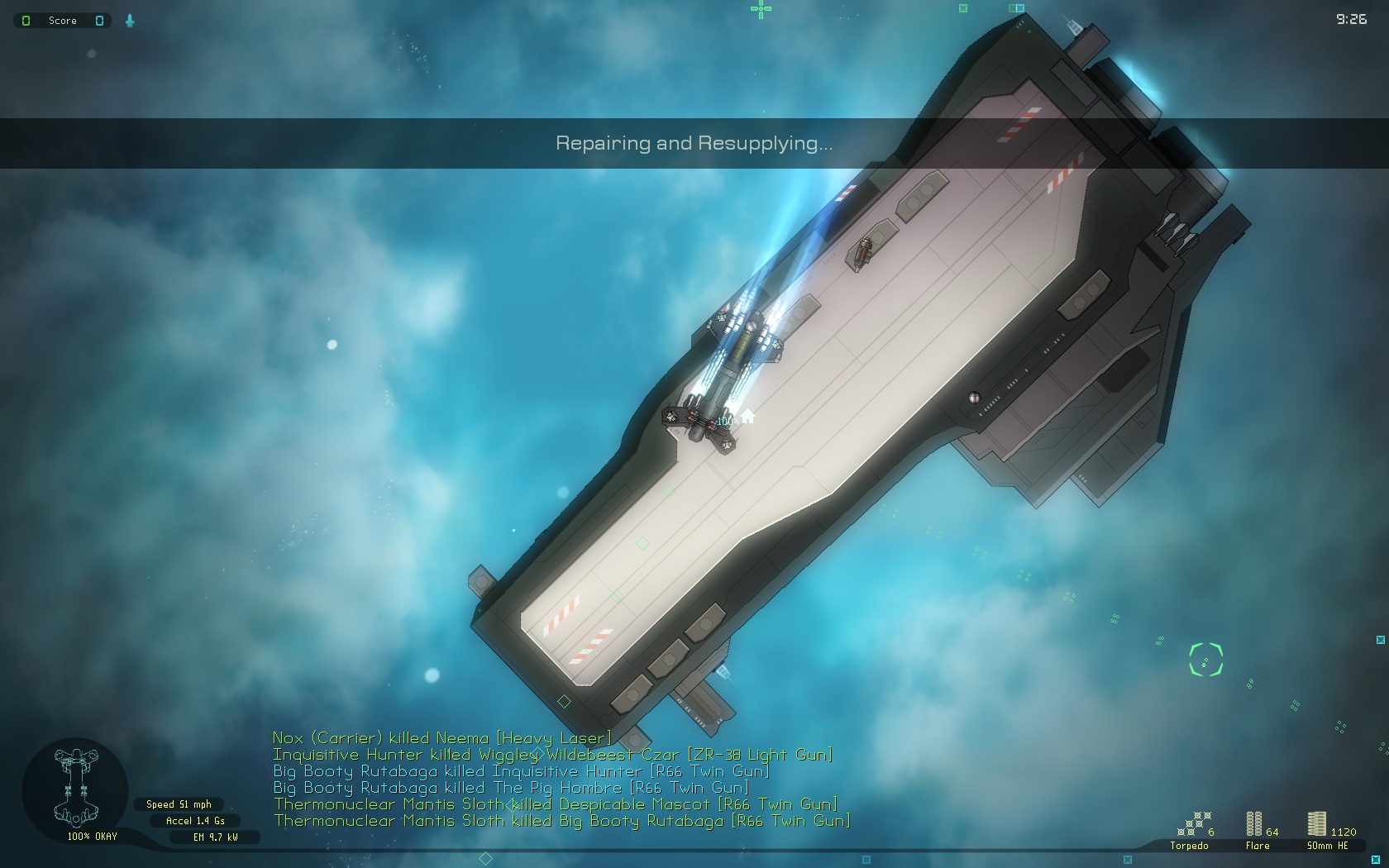 Gameplay Screenshot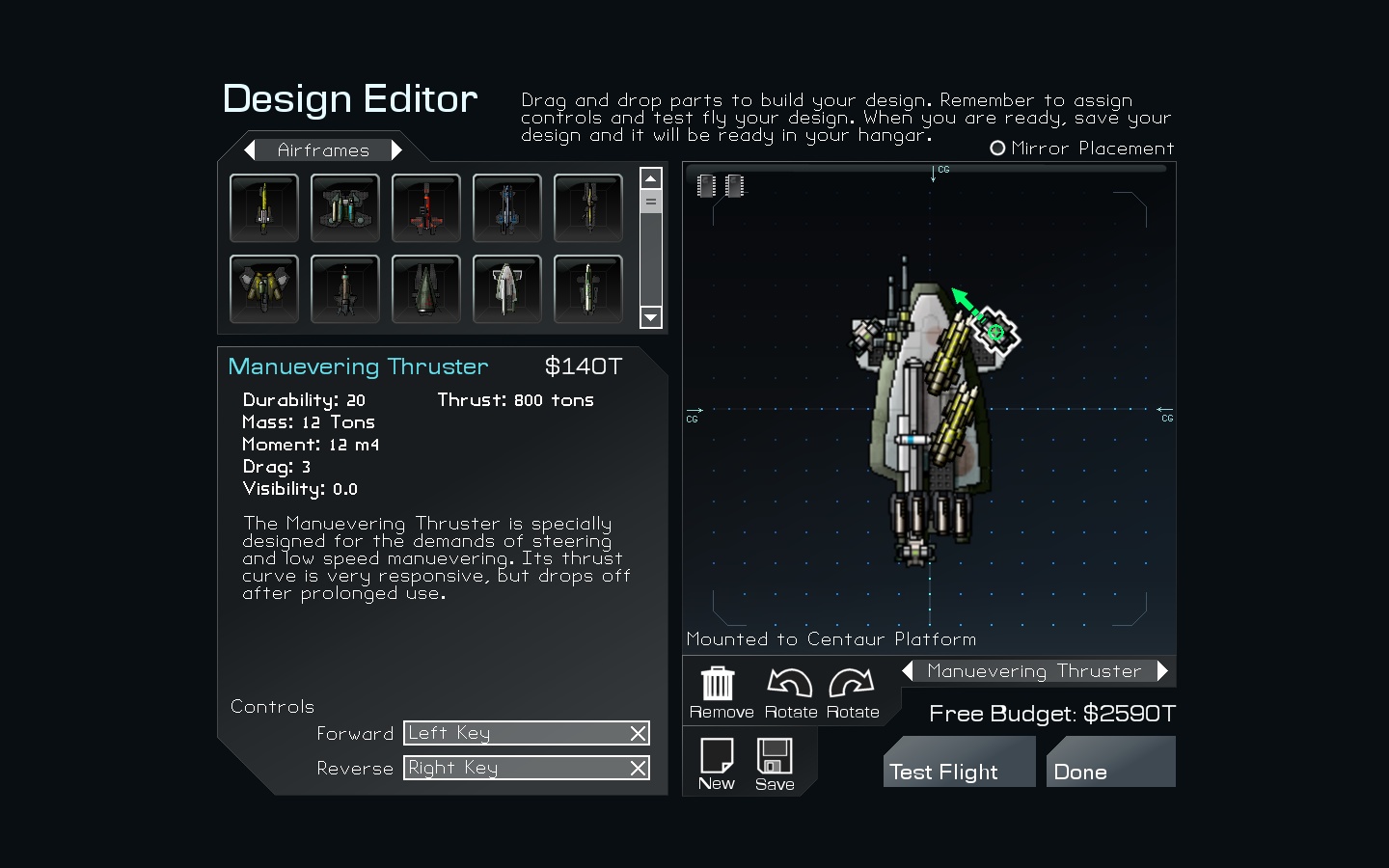 Editor Screenshot
Top-down 2D Shooter Gameplay
Realistic, cinematic visual style
Hard Sci-fi slant: Strict physics and combat dynamics
Real Time multiplayer for 16+ players over Internet/LAN
Integrated server browser
Player-hosted, highly customizable servers
Team Based Gameplay
Elimination and objective based game modes
Shared team sensor networks
Randomized map layouts
Rigid Body Physics engine with...
Aerodynamics
Per-Pixel hit detection
Completely customizable vehicles
Choose and mount every part - Down to engines, turrets and fins
Build for power, speed, durability, handling, and awareness
Money system - Win bounties and buy exclusive parts
Share fully functional ship designs as images on the Web

Gimbal Trailer
Gimbal is now available as a direct download for PCs at www.gimbalgame.com.