Now you can try and play the game without downloading, simply go to Kongregate.com and play!
well... there are any differences?
The Web version is identical to the all others Standalone version, will then be updated in the same way.
This means that you can play with both the owners of the Windows version, and Mac users.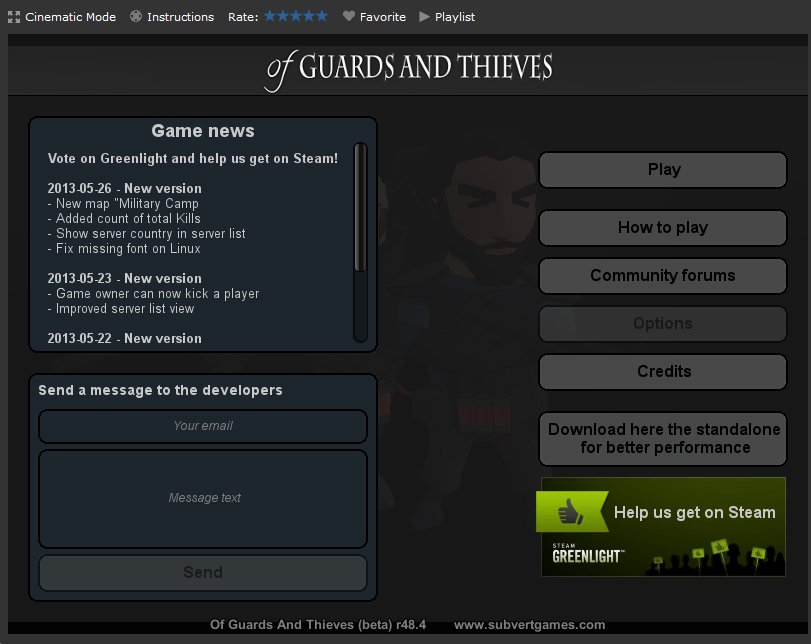 The only difference is that the game will run under 800x600 resolution, and there may be problems in hosting games, because of windows firewall.
If you encounter this problem, and it is your intention to create a server, try downloading the Standalone version.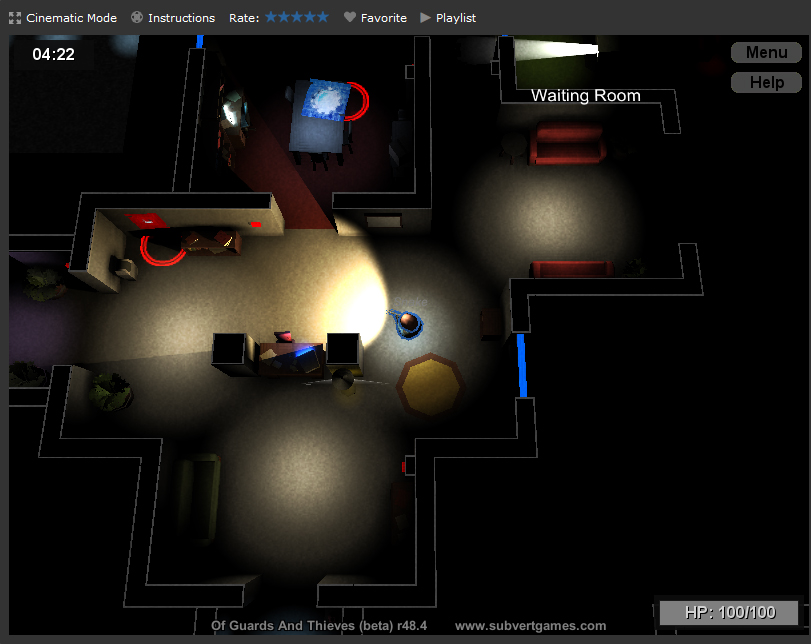 If you enjoy the game remember to support it on Steam Greenlight, and vote on Kongregate, thanks to all for the support!

What are you waiting for? become a thief or a guard and enjoy the beta!