Happy 2014 you little thieves!
In this update we added a secondary weapon for all classes and we put a limit to the number of magazines (per life) in order to try to prevent the usual "bullet spray" from the guards. You can now change weapon using your mouse wheel or directly using keys [1] or [2] on your keyboard.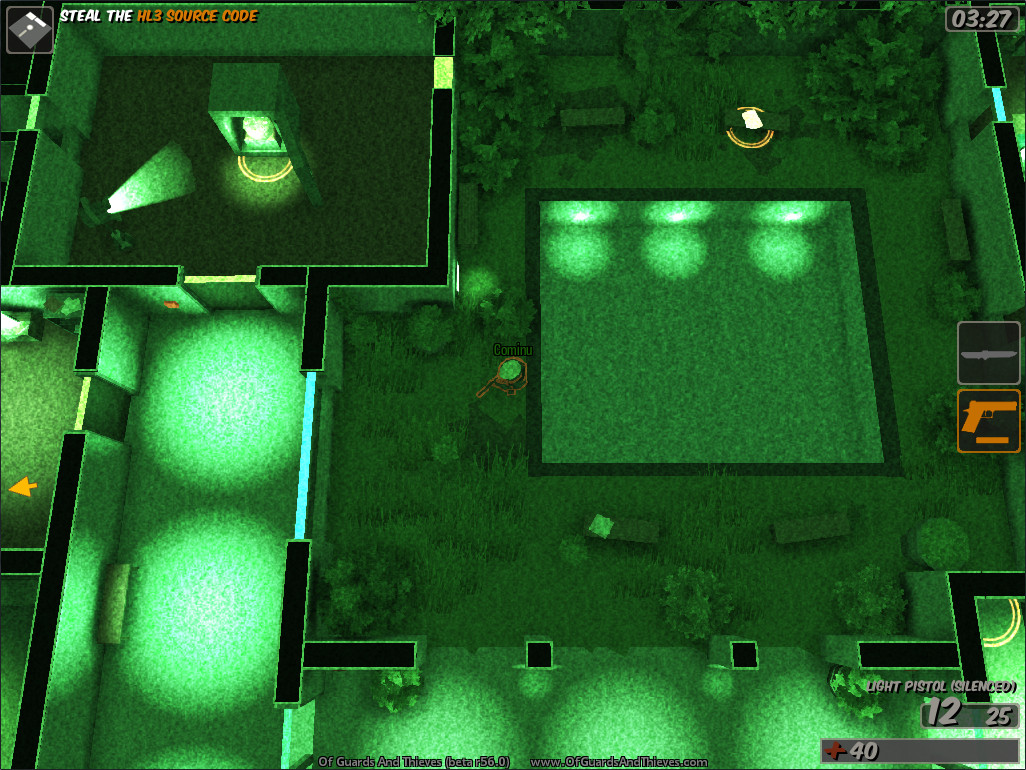 Weapon selection
There are also some minor changes, here's the full list:
Secondary weapons (glock and silenced glock)
Limited number of magazines
Character ragdolls
Reload bar indication
Kicked players cannot re-enter the server
Enjoy!