"Of Guards and Thieves" r53 New Interface Overview #1
With the arrival of the new interface were introduced several new features, let's take a look at the new public user profile and the screen tutorials available for new players.
Public User Profile
Here the list of the stat that make up the public profile:
Level (displays the level of experience of the player, not yet available)
Total Victories
Guard Victories
Thief Victories
Clan (not yet available)
Creation Date
Country
You can access the profile of a player by clicking on their name in chat
*profile information panel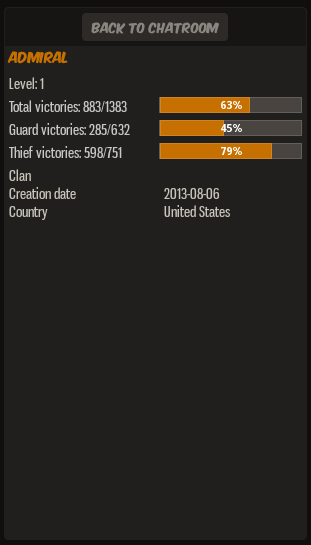 Tutorial (image+Text version)
Tn the tutorial section will be covered the following aspects:
Gameplay Objective (GaT Gamemode)
Character movement
Weapon and Flashlight control
Environment Interaction
Guards and Thieves characteristics
Information about account registration
*Tutorial screen "about Guards and Thieves characteristics"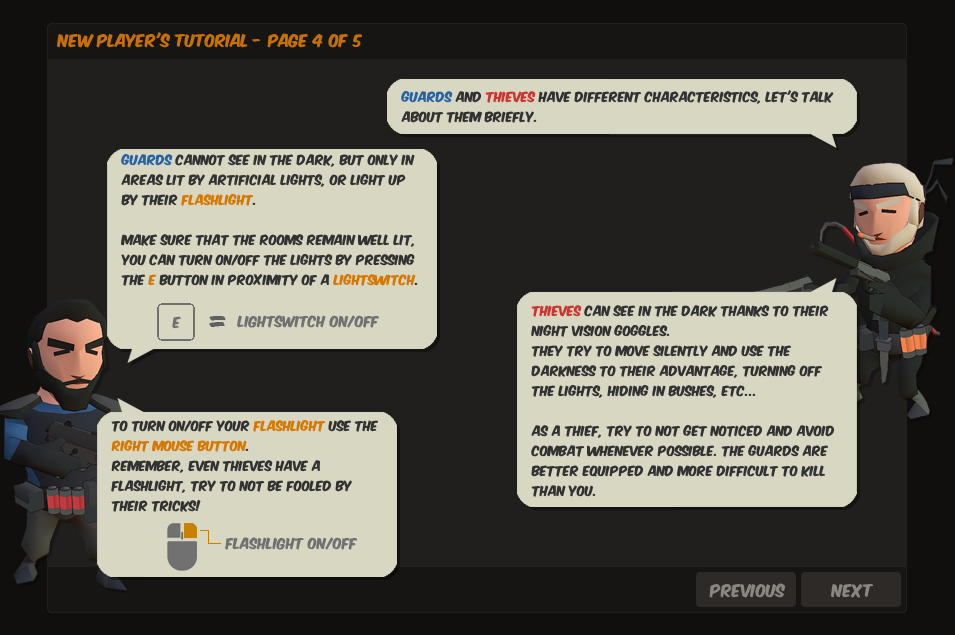 JOIN THE OPEN BETA NOW!!!
If you like the game please remember to support us on steam Greenlight and join the official Steam Group
Now we are close to reaching the goal on STEAM Greenlight, please if you like the game,