"Of Guards and Thieves" Beta Update r54.5 - Halloween PostMortem and Announcement!
Last month we released the first OGAT Theme Update, this type of update last about a month and include changes/decorations in all the maps, changes to weapons and clothes/masks for the characters.
We were very pleased by the results, then there will be other similar update for all major holidays!

If you like the game continue to support by voting for it and join ogat facebook page!
Halloween Update! (postmortem)
As already written, this update included the following changes :
New 3d Assets (Pumkins, tombstone, Torches, Candle,

and many other things)

Halloween Decorations on all Map
Pumpkins and Skull Mask for Characters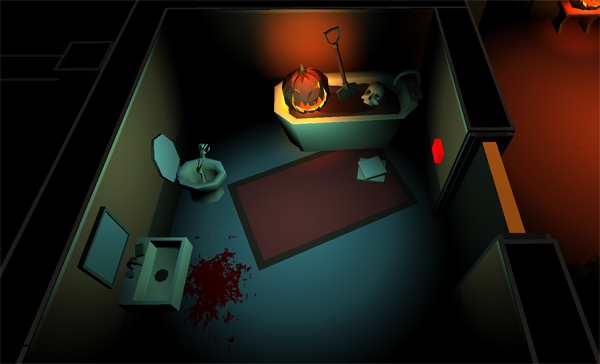 *something strange has happened in this bathroom *




*Halloween Gameplay by -Surf in 2D-*
Announcement! New Map and new Theme Update incoming!
If you missed the Halloween update, stay tuned because very soon there will be another theme update... Winter is coming.
Also a new map is going to come out :)
Download the game for windows/mac/linux here: Subvertgames.com
..or Play directly on your web browser on Kongregate. and Join our Forum to take part in the development!
if you like the game rember to vote vote for "Indie of Year 2013"!