"Of Guards and Thieves" Beta Update r54.4 Overview - ZOMBIEEE!
First of all thanks to all those who have supported us by voting the game, now Ogat is now in top100 "Indiedb of the Year" thanks to you.
If you like the game continue to support by voting for it and join ogat facebook page!
Zombie Rush gamemode!
Finally Zombies are here!
In this mode you can play as zombies or as survivors.
The rules are simple and the game flow faster :
- Zombie Objective
The goal of the zombie is eating the big brain, to do that they must first destroy its protective glass (melee attack with left mouse button) and eat it (keep pressing and near the brain).
- Survivors Objective
Obviously, the guards must defend the big brain, to win must withstand for 5 minutes.
HINT!
Zombie Melee attack is powerful, be careful!
Zombie can see in the dark.
Zombie are Faster than Survivors.
Zombie have low hp.
Survivors have powerful weapons
Respawn is Active
Survivors beware the corners!
Dont isolate yourself, stay in group!
Recommended team size ratio 1:3 (1 Survivors: 3 Zombies)
Use your Mind!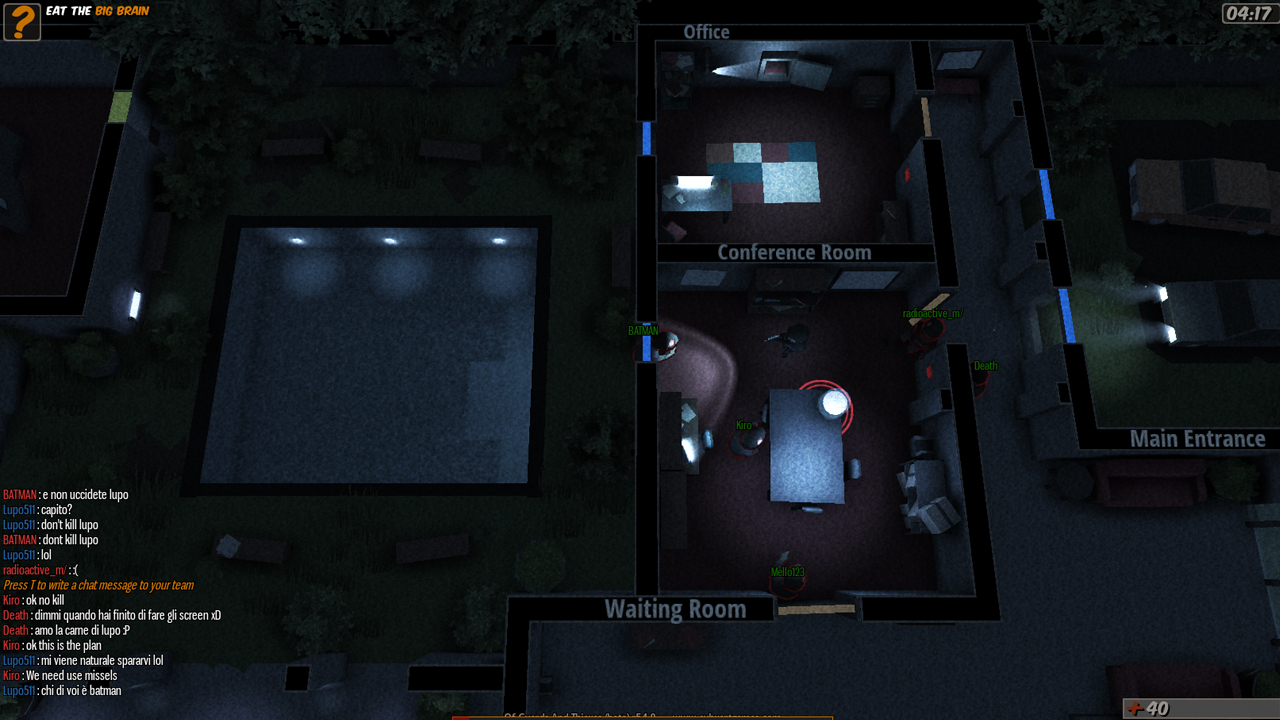 *typical zombie assault "
Download the game for windows/mac/linux here: Subvertgames.com
..or Play directly on your web browser on Kongregate. and Join our Forum to take part in the development!
if you like the game rember to vote vote for "Indie of Year 2013"!