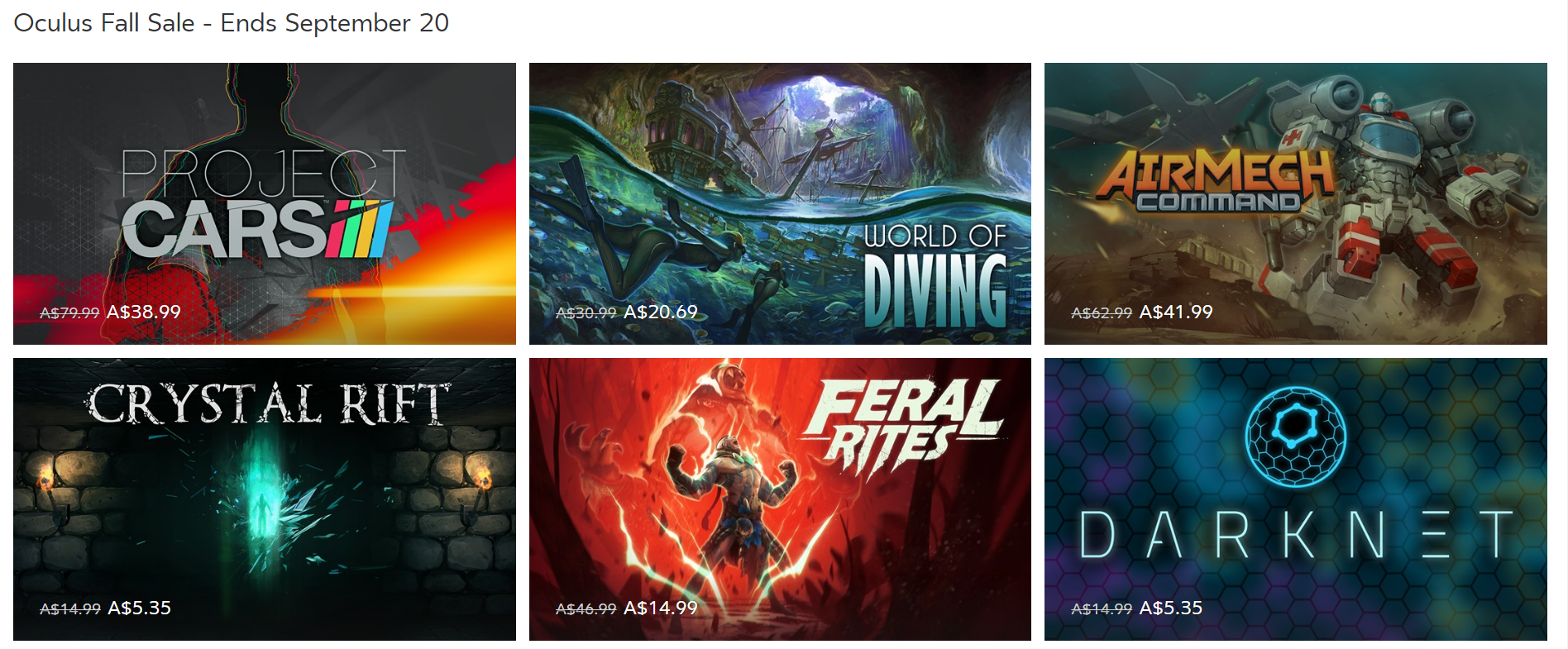 Oculus is currently in the midst of its Autumn Sale, and there are some heavily discounted VR games available on the Oculus Store. With the sale set to end on September 20, there are only a couple of days left to take advantage of the deep discounts.
The VR racing simulator Project Cars sees one of the biggest price cuts, going form AU$79.99 down to AU$38.99. Other significant deals include Crystal Rift, which has gone from AU$15 to just over AU$5, as well as a similar price reduction for Darknet.
The full list of sale titles includes the following. All prices are in Australian dollars:
$62.99 > $41.99
$33.99 > $30.00
$46.99 > $14.99
$14.99 > $5.35
Defense Grid 2: Enhanced VR Edition
$46.99 > $22.99
$30.99 > $20.69
$30.99 > $20.69
$79.99 > $49.49
$14.99 > $5.35
$79.99 > $38.99
$38.99 > $22.24
Feral Rites is also a part of the Oculus Home Autumn Sale, though its own discounted sale price comes after an actual permanent reduction of its regular asking price, too. Oculus found the game was priced "too high" – though now that it's on sale, you can get it for the very low proce if AU$15.