Greetings Pioneers!

It's been another busy week here at Flix. Yesterday we had our first Alpha Multiplayer sessions outside of Flix HQ, stress testing the latest build and finding bugs with the help of students on the Games Development course at Staffordshire University. It was invaluable for us, so we'd like to thank all who attended for your patience and feedback. We hope you had fun, we certainly did!

There are still a few issues to resolve before we can release to the general public, we want to make sure that it is as stable as possible and that everything that needs to replicates correctly across the network, alongside doing some network optimisation. We're getting there!

Here's what the team have been working on this week:

Andy - Lead QA

This week was mostly spent prepping a multiplayer build for our test day over at staffs uni. Turned out to be a really helpful session. We were able to meet loads of really cool people and gather loads of info that should help us nail some of the issues we've been having. Plus we got to go on an epic burger adventure, it was pretty much an English version of Harold and Kumar go to white castle.

Tom - Character Artist

Jellyfish is now complete! Onto the next awesome creature: the Stalker. This is gonna be a creepy and vicious one! I am now also known for my strong handshakes.

Lauren - Animator

This week, in between helping with multiplayer testing, I have been working on animations for the Viper IKA, a faster, more aggressive flying enemy with the ability to ram the player.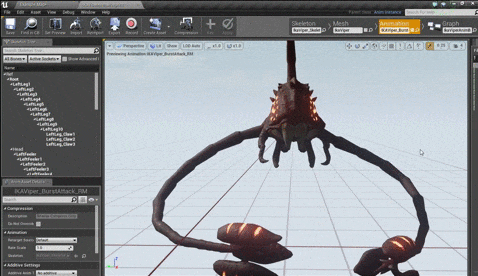 I have also been animating and prototyping throwing grenades, WOOOOO EXPLOSIONS! :D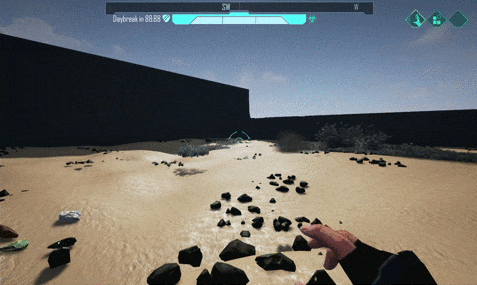 Tristan - Senior Developer

This week I have been working on squashing more multiplayer bugs. Most my time has been spent on multiplayer movement and client prediction to make sure lag doesn't cause too many issues for you all.

Yves - Senior Developer

Multiplayer multiplayer multiplayer! Been working heavily on server stability so you can have hours of uninterrupted fun!

John - Lead Designer

I'm reticulating some logistics for multiplayer's various diverse facets but to work on those intrinsically aligned initiatives we need to first incubate and exploit some of the more cutting-edge deployments available in Unreal. LUCKILY though, we've simplified that strategy and have maintained a steady alignment of hard work, bug-fixing and pizza to leverage innovative and next-generation processes in order to deliver a new paradigm of 'play'.

(John's not here to write the blog this week.)

Ricky - Developer

The world of networking is a magical place, so magical in fact that it sometimes defies all real world logic and does a thing of it's own. So this week I've been gently coaxing it into not doing that as much as possible.

Marcin - Designer

With most of the multiplayer bugs I could help with finished, I shifted my focus to the gameplay systems, which, although working fine in the single player, would completely break a multiplayer game. One of those was the Drop Pod and the Eden Kit that you pick up at the beginning of the Single Player game. We couldn't leave that in, because only the first player on the server would be able to benefit from those items.
We also couldn't allow for everyone to be able to pick them up because with persistent world, dying and restarting the game would be the most profitable way of obtaining materials. We had to come up with a fairly non-exploitable way of providing those starting resources. For the first pass, we decided on random drop-ins of eden kits (and other items later down the line) from the sky all across the map over time and with a number limit. We are looking forward to using a similar system for randomised map objectives much further down the line too.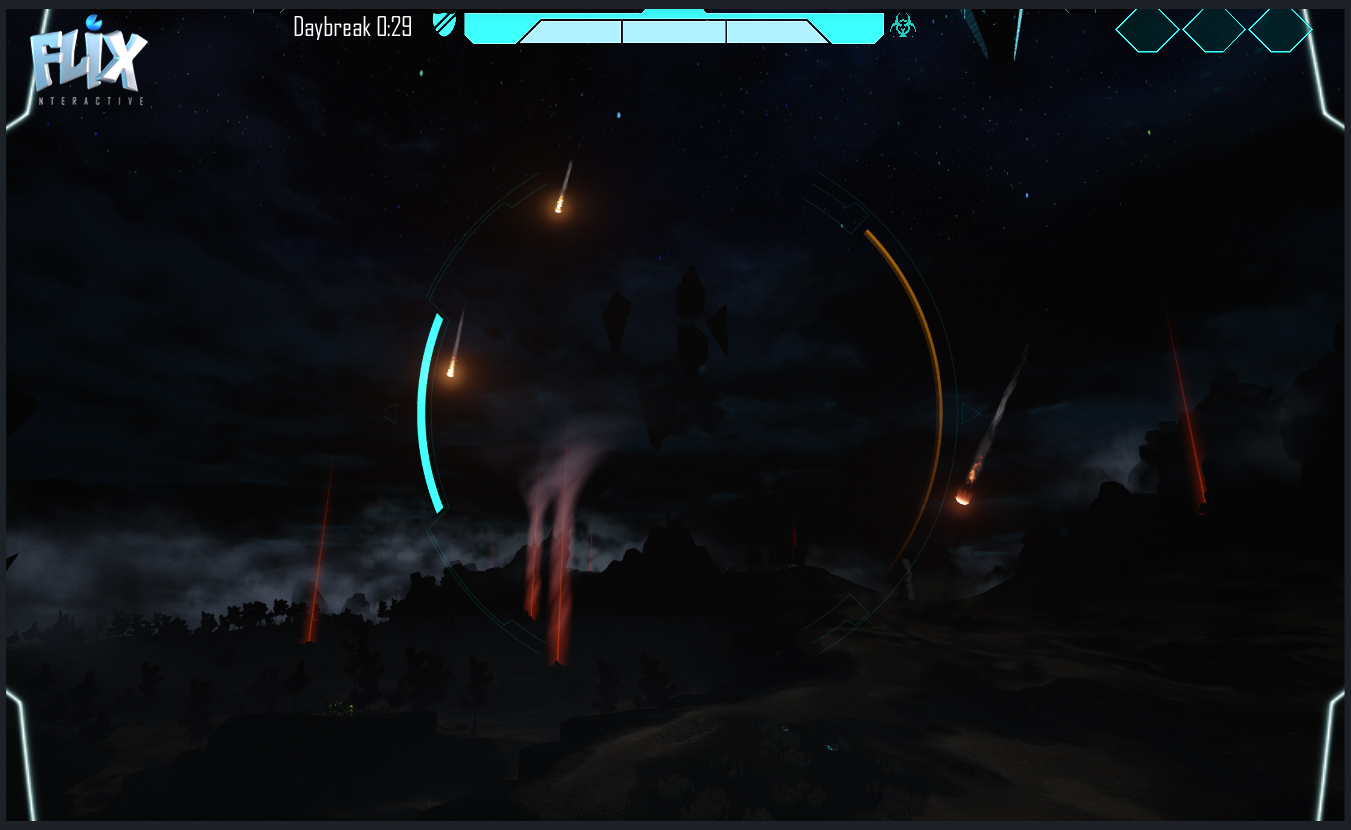 Chris - Designer

This week mainly helping test multiplayer in preparation for our first showing of multiplayer outside of Flix. We got some very useful feedback from the session but my favourite part was watching players working together to catch fauna and not only attempt to build a farm around them but also build race tracks and watch them race!

I also worked with Marcin in designing and prototyping the first version of our Loot drop system.

Lee - Technical Director

I've been fixing up a few new bugs that have been introduced to single player with everyone working hard towards multiplayer. I also found a rare pathing bug with our flying AI purely by accident today, so it felt great to finally fix it.

Joe - Environment Artist

I helped an elderly lady cross the street which quickly escalated to me helping her to her house door and then next thing I know I woke up in a desert with no clothes. Thankfully I still have mobile data so I could write this post and I might stick around to research some cool desert rocks before I come back next week with clothes. PEACE.

Gav & Simone - Concept Artists

We've been working especially close this week with Tom and Matt on creatures that Tom will be modelling up very soon for you all to see :)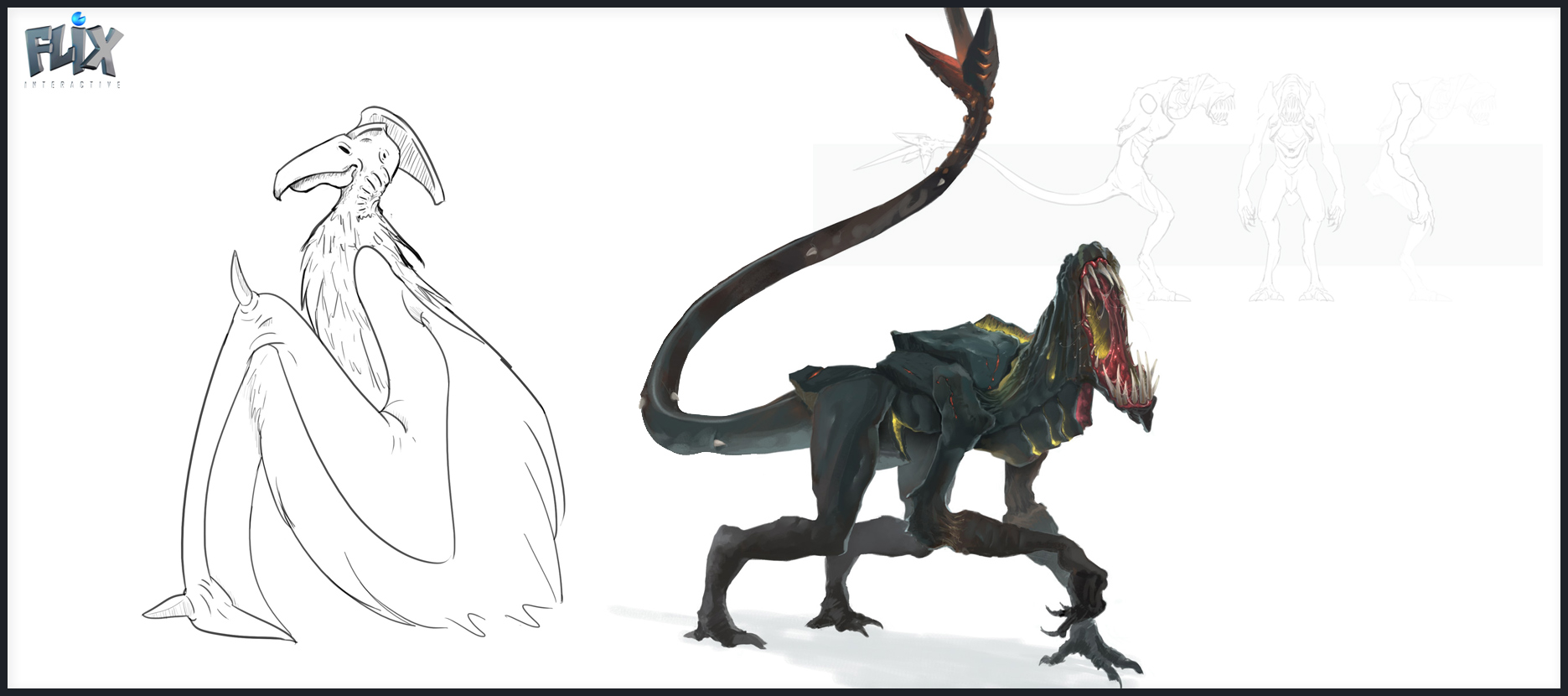 Matt - Art Director

I'm working remotely on arguably the most important asset of this patch, my tan. And my biceps. (I'm tanning my biceps in Spain)

See you in the Fray!
-Team Flix