Greetings Pioneers!

This week we have been working mostly on multiplayer and the new map. We are at the point now where we can host and join each others servers at the office, exciting times! Still a lot of multiplayer specific bugs and crashes to work through, but the team are working their butts off to fix them and hope to be able to play over steam with you guys soon!

Here is a breakdown of what the team have been working on this week:


John - Lead Designer

The work we have done for multiplayer is vast! There's a lot of work to still do but the systems are now designed and we are starting to implement a future proof plan for teams, clans, PvE and PvP. I'm currently working through survival mechanics and new item prototypes whilst making sure that the new map looks a lot nicer than the current iteration.

Matt - Art Director

So this week is finish off awesome new weapon week. I've been working on the model for the Sniper rifle. This should be making it's way into your Pioneers arsenal very soon!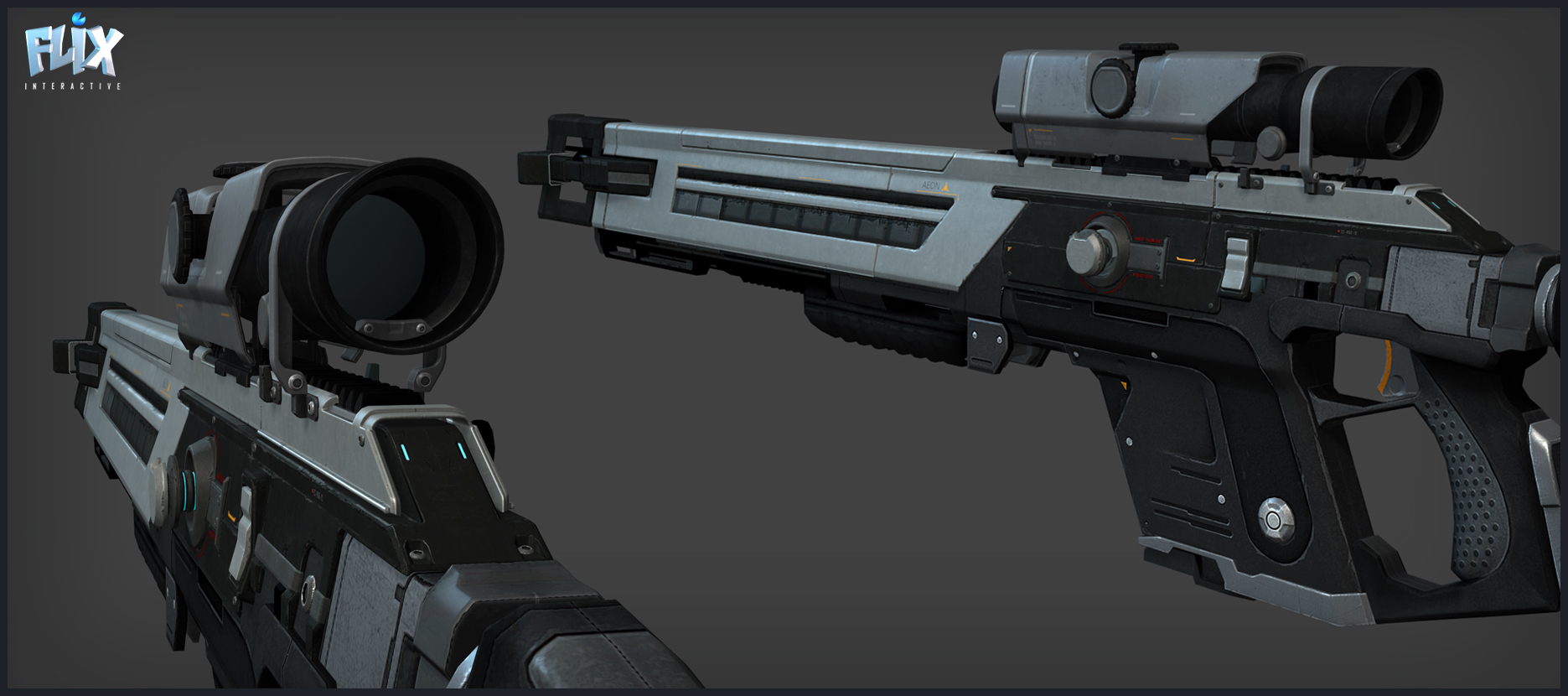 Lee - Technical Director

This week I have been debugging the AI further in multiplayer, in particular the Turrets. I've also been dealing with a strange culling issue with the AI which I hopefully have a solution for. For me now it's a case of playing the game in multiplayer to look for new bugs.

Tristan - Lead Developer

This week I have mostly been implementing the base frame work for the new team and clan logic into the Players, AI, Structures and Power systems as well as some player respawning logic.

Chris - Designer

This week I have been helping test multiplayer to help identify any remaining issues in general and also specifically to do with the world. The rest of the week has been spent with initial designs for drop events, hives and pre made bases as well as rebalancing the biomes in the new 8km map.

Joe - Environment Artist

Now that the initial gameplay components are in the new map, I've had some time to focus on a variety of environment visuals that have needed a tidy up for quite some time. This includes post process materials, atmosphere, lighting and day/night cycle visuals. I've also overhauled shaders and textures for water, sky, clouds, planets, monoliths, skybox; and today I've been working on a 3D planet for the sky! All of this should result in a much better level of visual fidelity in both old and new maps.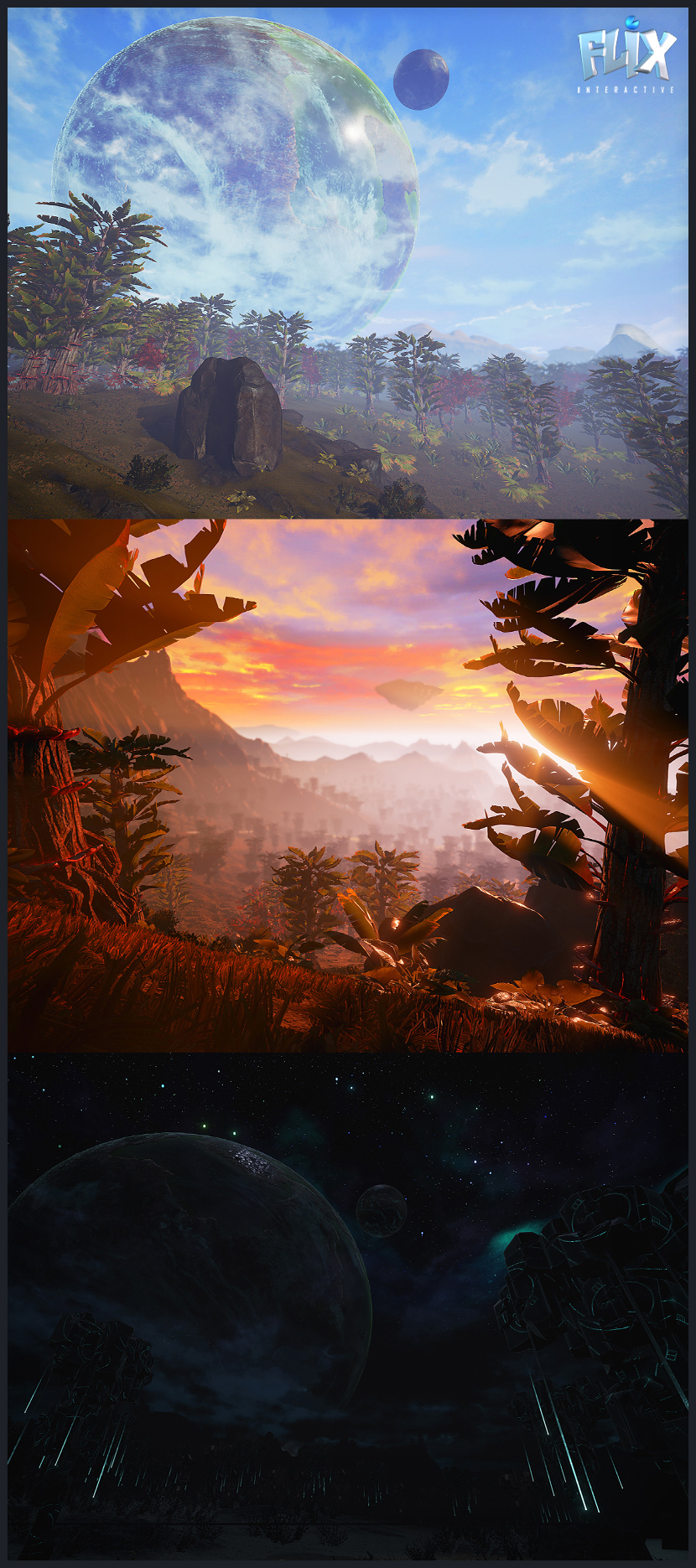 Tom - Character Artist

Working on a Jellyfish style creature for the swamp Biome, I've also been improving concepts with the wonderful Gav on the future plethora of creatures we have planned.

Yves - Senior Developer

Why does everybody start theirs with "This week…"? They've got no zazz! Anyway, "this week" I've been working on the infrastructure that will allow for multiplayer, a lot of the unsung hero type stuff, the stuff that you would only notice if it's broken.

Marcin - Designer

With the multiplayer getting more and more stable every day I was able to work on syncing more stuff between machines, namely the grass and bushes regrowth, toxic bulbs, day and night cycle times, and projectiles. There is still more work to be done on anything that simulates physics, like projectiles, smashed objects or trees, but we are getting there. When I don't work on multiplayer I am also looking into potential future systems. Speaking of which, does anyone have any insight on how Blizzard made Zerg creep in Starcraft 2?

Lauren - Animator

I have been working on a few different things this week including prototyping item drops that fly in from the sky, crash to the ground with lootable debris goodies. I have also been working on the player start for an opening cutscene or sequence that can work from any start location, in addition to helping Andy test Multiplayer.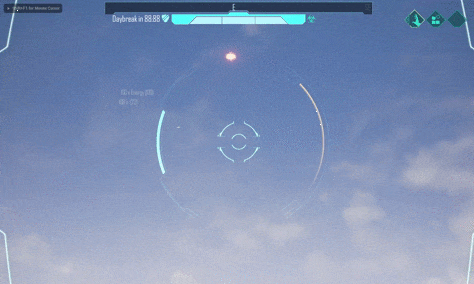 Gav & Simone - Concept Artists

This week we've been focusing on delivering some new creatures to you while working on various tasks to do what we can to ensure a timely arrival of the new map and multiplayer. PEACE.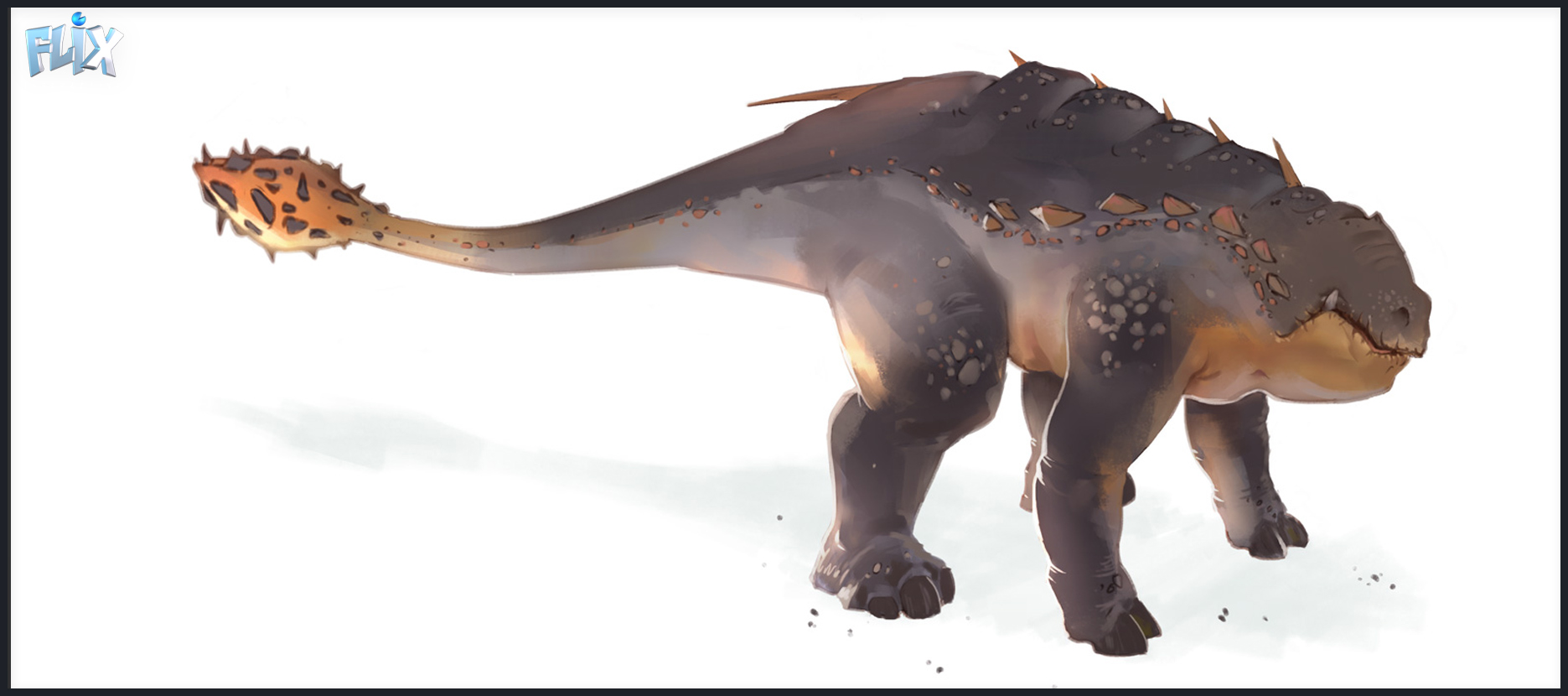 Andy - Lead QA

Testing a very broken, then fixed, then broken, then fixed multiplayer! Working with the team to see what we need replicating and see what needs working on.

See you in the fray!

-Team Flix