Things have been quiet. No media has surfaced, no words spoken about what's being worked on, and information is in short supply. Graphics development has stopped, sound and music composing has halted, level designs, puzzles, bug fixes, and testing hasn't moved forward. This all happened because we are working on THE STORY!
Been working really hard to carefully author something interesting and definitely worth playing. I do pay close attention to the storytelling in modern video games, frankly I'm not impressed with most of the AAA titles. Although, I could name a dozen smaller titles that have done it magnificently. The script is in the works still and is undergoing constant scrutinizing and revision. To say the least, the story of the game is quite compelling. It has real people in it that also shows glimpses of the deep stories we compose everyday. I know a lot of people, each with something happy, sad, noble, brave, frustrating, or profound to share. The fictional parts adapt this well to launch the world and its denizens into something alive, and most of all, something worth fighting for.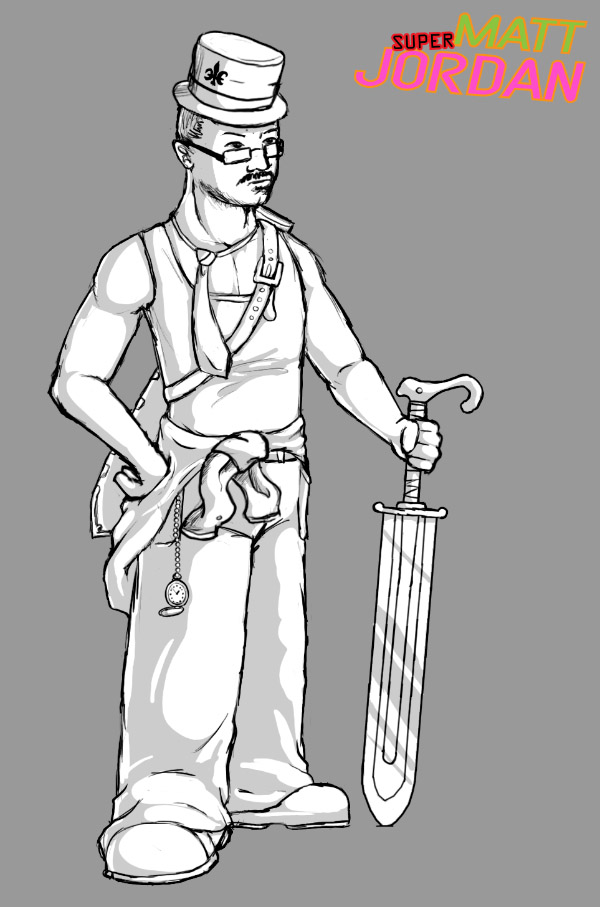 The demo is massively outdated since the story has transformed the whole beginning of Matt Jordan's journey. Don't let the style of the game fool you! One of the most interesting aspects of the world is that its like a game, and the player will experience something many gamers have called "Nintendo Logic". So why are sentient coffee mug dwelling mini-people hopping around yipping and wooting while a person leads them across many perils while avoiding bouncing spike balls and shooting fireballs from his face? Because.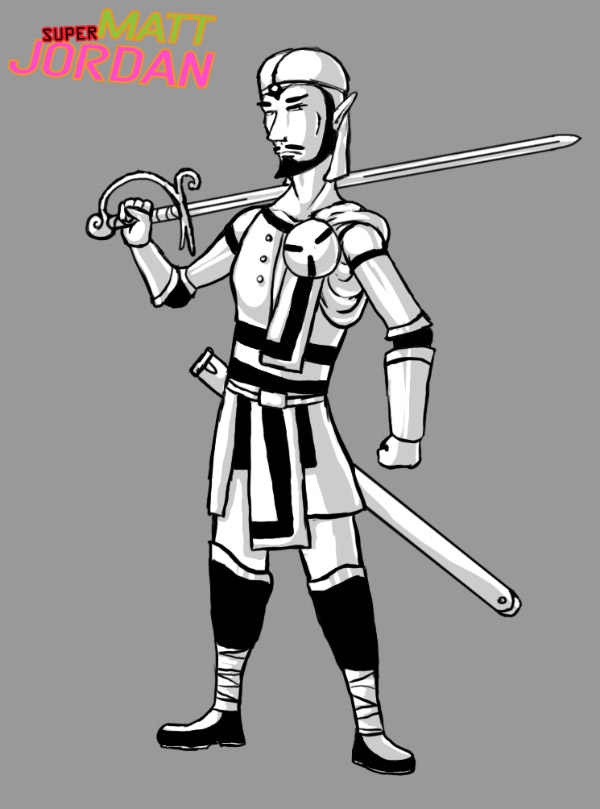 Sorry Matt, your town is not in another castle.
To put an entire town in harms way was a bit of a bold move on my part. In the beginning, I wasn't sure if I could give the town and its people enough value to make the player even care. I've long since leapt that hurdle. The most interesting part is the camaraderie of the town's people. I grow up in a small town. I know exactly how a small town works. I chose this over, for one example, an entire planet because saving the world is rather cliche, and frankly, its too much work for the scale of the game. This isn't like Final Fantasy.
Nintendo logic can only describe a few things like why the player has to collect wallet and health expansions and ability upgrades. Overall, its a game. A game is a game is a game is a game. That will never ever change. What isn't a game, is that the an evil has come from a place of darkness hearing about a grand legend. The Seven Cubes of Game possess great power to behold. Matt Jordan was on his way home when he was forced into the situation by a disrupting wave of energy. This knocks him off of the road, and he strays into the town of Osbourne. There is disaster and misery aplenty. Matt chooses to team up with the locals to put their town back together and hunt down the missing cubes that exploded from their town hall. Hearing the legend of the cubes from the Mayor of Osbourne, Matt becomes a bit of a gopher, but it doesn't take long until unforeseen events happen and the mysterious phantoms join the foray when a dangerous mistake was made. Many people across the land know about the legend of the cubes, as some people will help you on your quest, others may do quite the opposite. It isn't long until the many races in the land are in attendance and deciding their fates. The humans, the devil men, the coffee people, the birds, and the phantoms are all involved. This story is written with everyone in mind, and the story doesn't revolve around the player, but instead advances on its own and unfolds without Matt doing much at all, or even without his knowledge entirely. Having to dealing with everything happening, I kinda feel sorry for Matt at some parts. Other parts, nearly bring me to tears.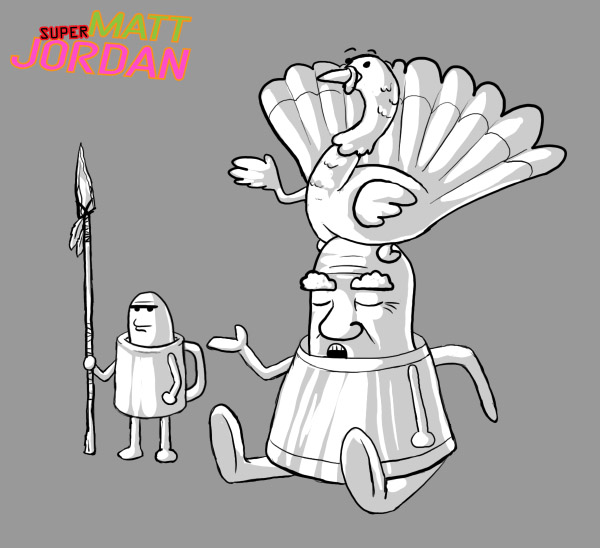 Careful storytelling is so important to me and this project. There is so much I want to talk about, but all of this feels like I'm just leaving a cracker in the desert for everyone to nibble on. I can't tell you everything, that would be a massive spoiler. I will instead leave you with this most honest of statements about it all.
I. am. moved. by. this. story.
Anyone who is an artist can tell you that when the stuff is good, it seemingly comes to life on its own. Sometimes I don't know where things are going, and when I get there, I am just as surprised as everyone else. I'm inspired to sketch some characters (and scenes maybe later) from the script to shed light on everyone without spoiling. I will keep doing this, and keep those watching carefully something more than a wall of text.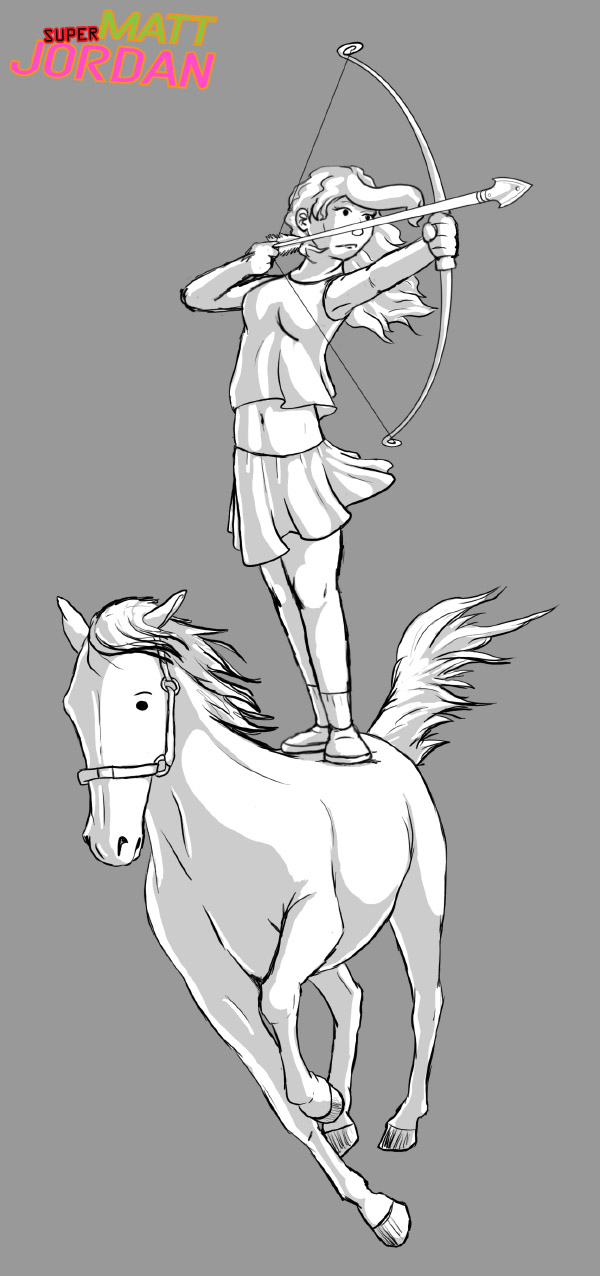 I hope that this cracker has been tasty enough for you. Stay Tuned.