Development continues. This week's work focused mainly on updating level graphics and getting the first mini-boss working.
Backgrounds!
I've been pretty busy this week, but I've managed to put in some time on Beyond Tea Quest. Early this week, I did some quick artwork for the level backgrounds. It's amazing how much better a simple background makes the levels look. The background shown here, for the River/Foothills level, will likely be changed a bit for its final version but it's nice seeing the game start to look somewhat proper.
Caves And Mini-Bosses
The Caves section of the game also got a bit of attention this week. Gaining a background of its own. As well, (though it still needs a lot of tuning) the battle with the first mini-boss is now working. He's an angry old kettle with a grudge, but beating him leads to Janice's first upgrade.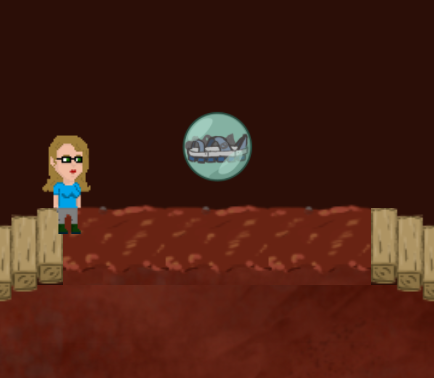 Bugs and Stuff
This week also had me battling a few bugs I'd encountered in Construct 2 - it seems that persistent objects like to swap some of their variables when the layout changes. Maybe I'm the only one running into this issue which caused me a lot of grief with my implementation of gates. It's hard to make a gate to hold a player in an area, when it will randomly open itself after they die. But I managed to get that sorted out, so now future players will have proper boss battles to look forward to.