Hello, Martians!
Let's start with the most imporant information: 🚀 the day has come and today we are finally opening signups for the Beta Playtest version of our game! In the beta you will be able to play the sandbox mode with many more buildings and features than was available in the Demo/Prologue!





Our Demo and Prologue were released in 2020 so in the beta you will be able to see how much the game has changed since that time! Our game will also be featured in the upcoming Steam Next Festival.

The Festival will feature our 2020 demo as we didn't want to divide our time into preparing new Demo. Instead we're focused on the Beta, which is a very important step on our way to the Early Access version. During the festival we will be doing live streams showing the new beta version here on Steam, as well as on our Twitch and YouTube. Of course the beta is still only a sneak-peek of the full version, without the campaign mode and some other features.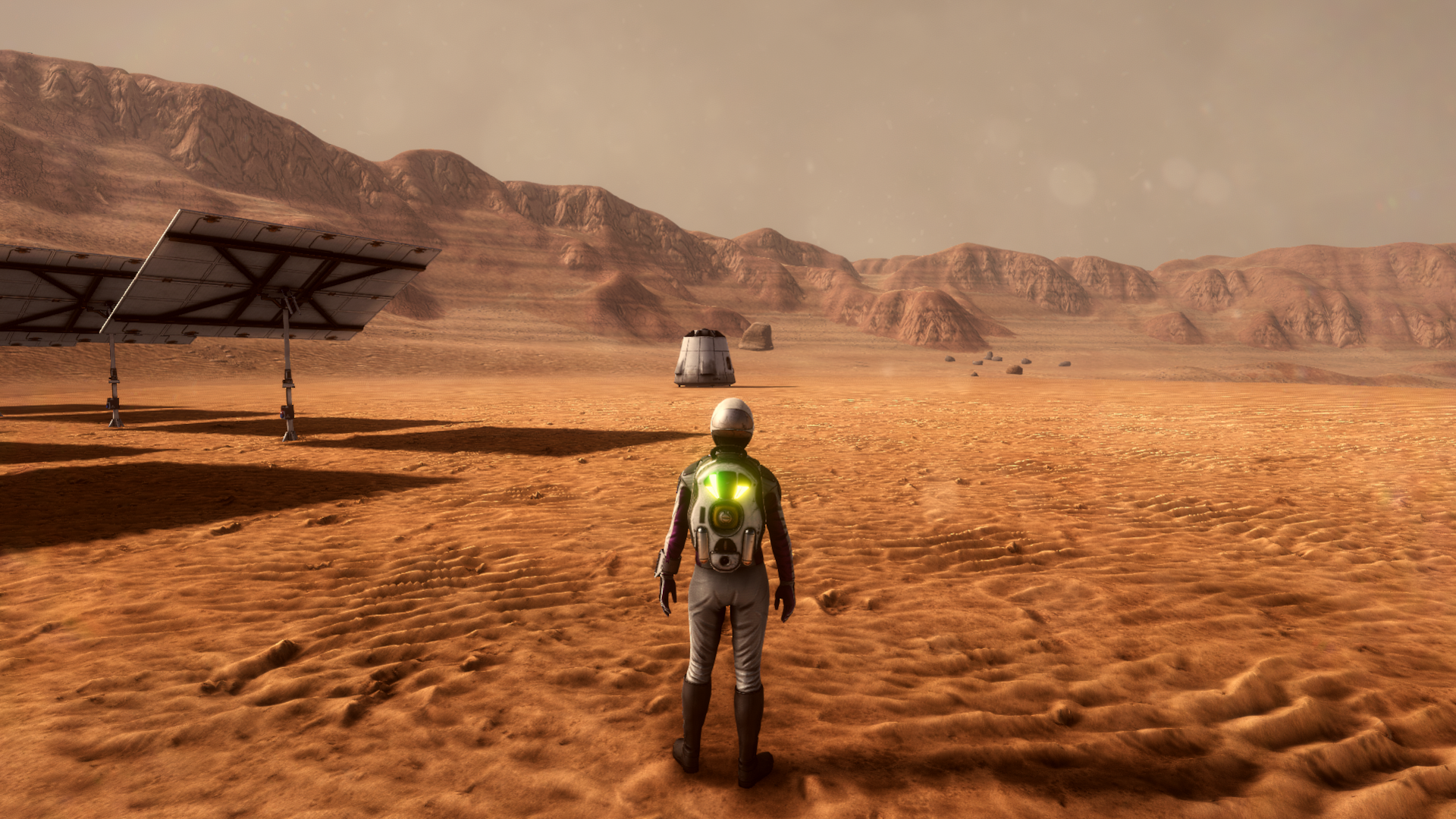 We will first collect signups for the beta and then we will start granting access to more and more players. The most important thing for us is to gather feedback from you after playing the Beta so we've prepared a special Beta Survey, which you can access here: Forms.gle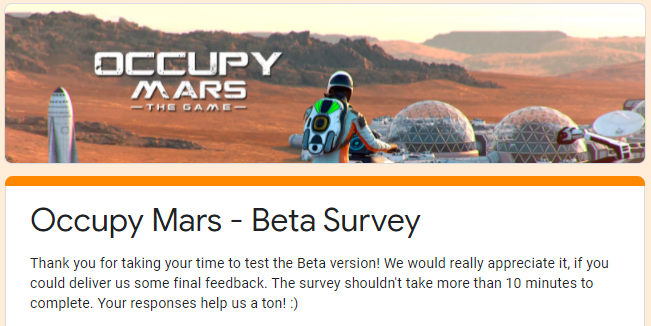 Thank you for taking the time to read this devlog and we hope you will enjoy the playtests. Please remember to fill the Beta Survey after playing the Beta. As always, we invite you to our Discord server if you'd like to hang out with fellow Occupy Mars enthusiasts.





Best Regards,
Occupy Mars Team