NTP version 0.6 is the first version, which I definitely feel is a version that comes closest to the original purpose of this project. Because with this version all languages were brought together for the first time, for which a FreeSpace 2 translation was created in the past 20 years.
This milestone should therefore be honored with the first article of the NTP: A Multi-Language Translation Library Interface project.
Version 0.6 of this multi language translation library offers support for seven languages in which FreeSpace 2 can be played.
The game can be played in English, French, German, Italian, Japanese, Polish, and Spanish now.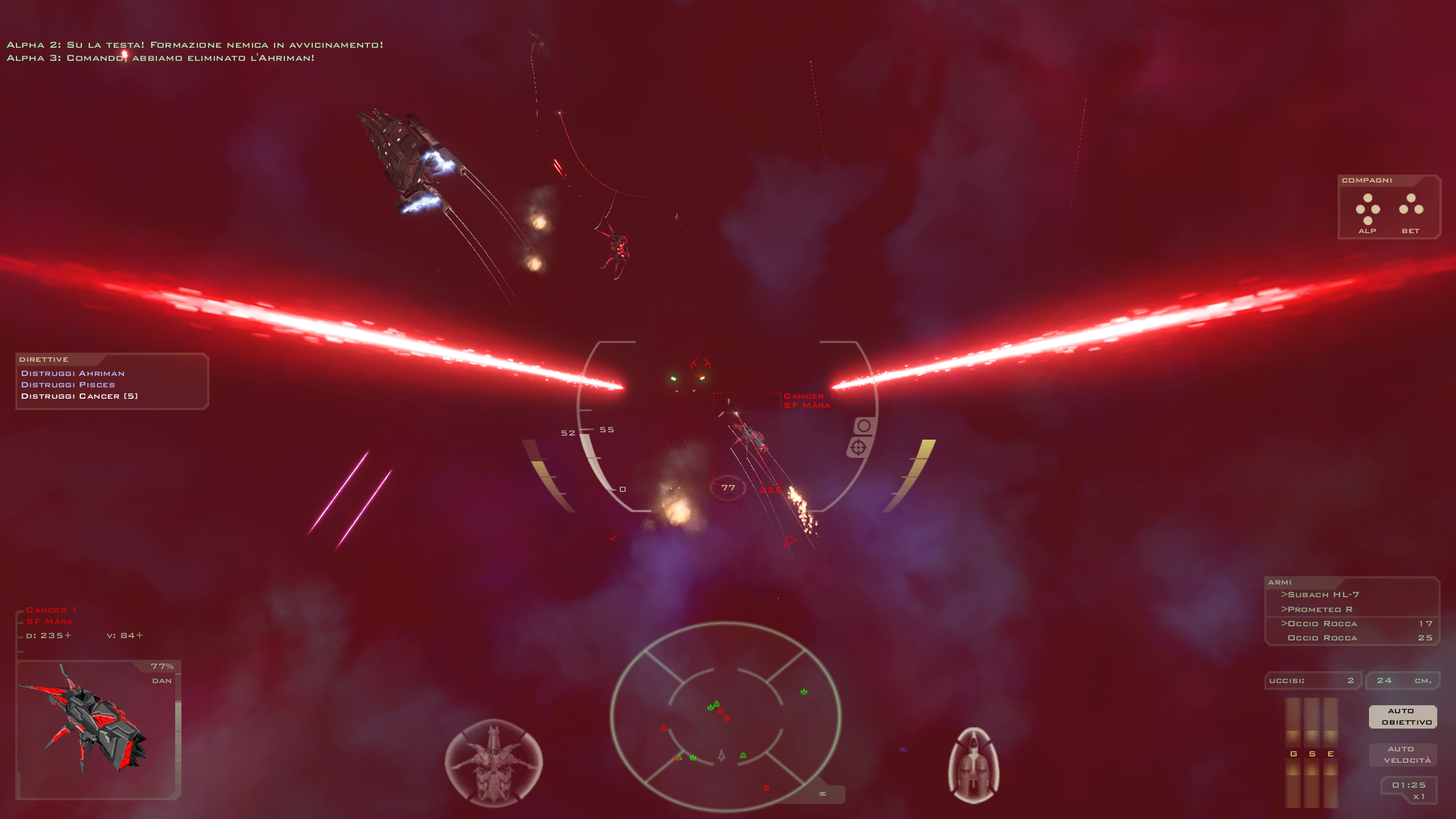 One of the two new languages that were added to FreeSpace 2 through NTP 0.6: Italian
An Installer has now also been created on the NTP project page, with which this modification can be easily installed and launched. However there is also a NTP release for the Knossos Mod Manager.
This installation program offers beside the basic version of NTP also a language selector as well as the NTP development package with make it easy as possible to create new translations or to expand existing ones.
For example, the Japanese translation is incomplete and does not include all menus and missions, and some other languages received isolated translations specially created by me, although I am not a native speaker and therefore resorted to dictionaries and translation programs.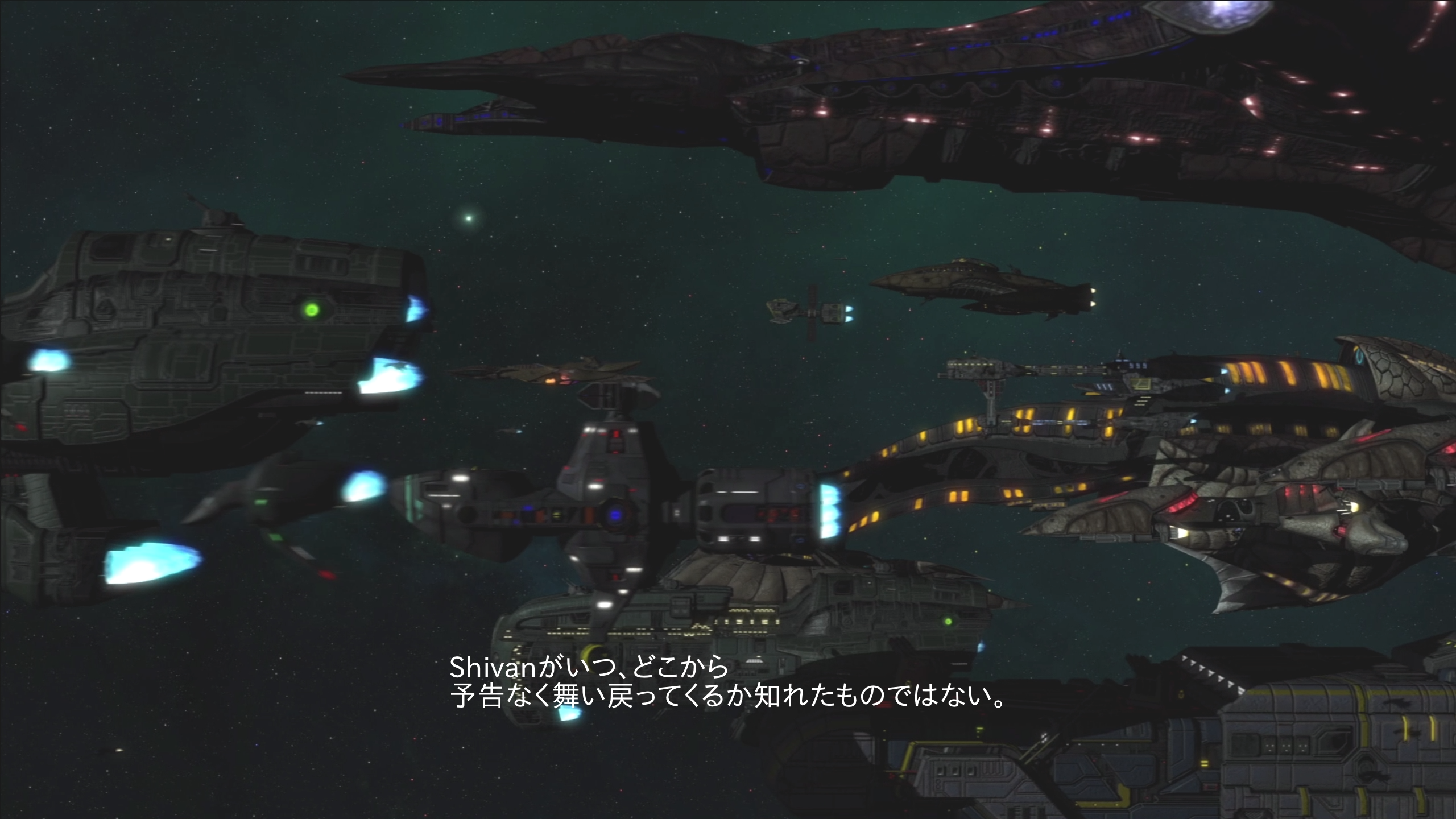 Japanese only translates the FreeSpace 2 Main Campaign with all Cutscenes.
With the developer package there are possibilites to complete it, however.
NTP offers in version 0.6 a total of 48 translateable and playable single player missions from three campaigns, FreeSpace 2, FreeSpace 2: Demo and as a new campaign in version 0.6 FreeSpace 2: Operation Templar.
Since version 0.5 a Polish and Italian translation were also added as available languages.
In the background there were also various other improvements with version 0.6. The most important is certainly the fact that an exclusive font was created based on the standard Bank Gothic Md font. This font provides support for various letters that are used exclusively in the new translations.
Thus, the new font offers support for letters such as Ā, Ł, Ṣ or Ż.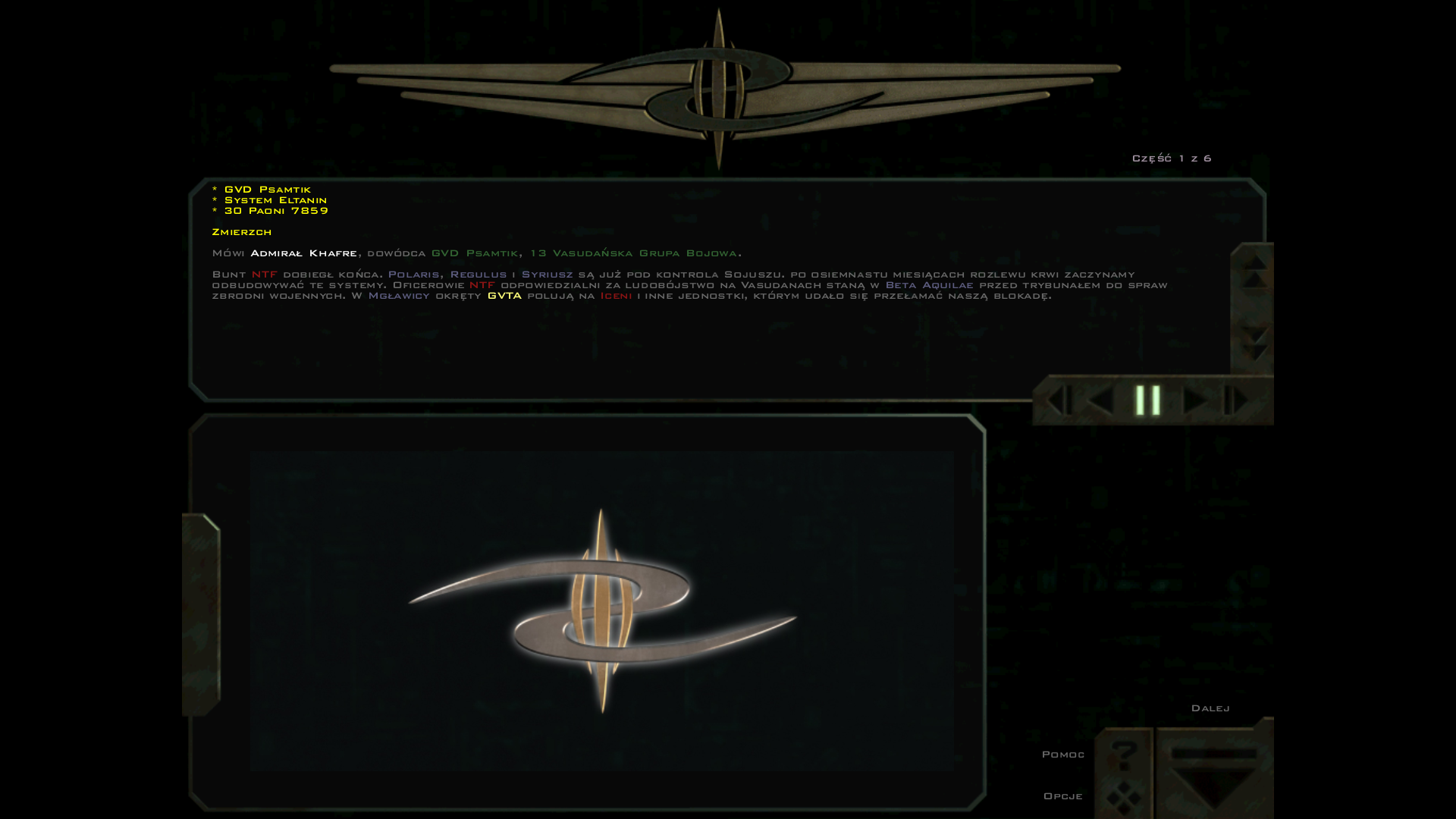 New to NTP 0.6: A newly exclusively created font that supports new letters.
For example letters from the polish language.
NTP, which is actually an akronym for Novachen's Translation Project and does not have any official name yet, is based on FreeSpace 2 Open and therefore requires a current FS2Open build, MediaVPs and HD main halls.
Appropriately, there is also an installer on the project page with the FreeSpace 2 Open Installer which includes these requirements, or you use the already mentioned Knossos mod manager.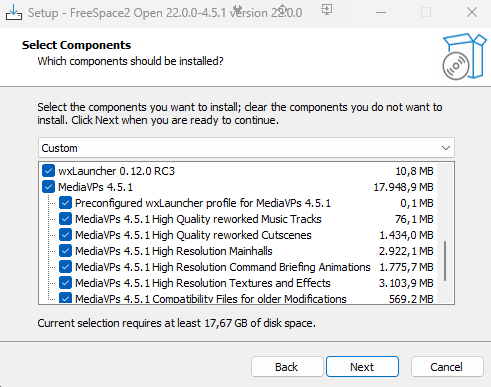 The FreeSpace 2 Open Installer contains always everything that is necessary for the current NTP.
More information about this project in general can be found in the NTP Development Thread in the Translations Board on hard-light.net.
Feedback is welcome, because most translations are done by one person at a time and so spelling errors are there only natural.
Happy flyin'
Jenna