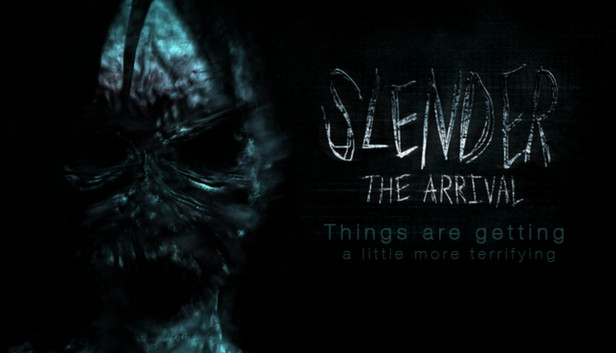 You're on your own. No one to come for you. No one to help you. No one to hear you scream. Slender: The Arrival is the official videogame adaption of Slender Man, developed in collaboration with Eric "Victor Surge" Knudson, creator of the paranormal phenomenon that has been terrifying the curious-minded around the world since its inception, with Mark Hadley and Blue Isle Studios.
Back in 2012, Mark Hadley (AgentParsec) created a game that captivated gamers around the world. Slender: The Eight Pages was a short, experimental first-person game that helped breathe new life into the horror genre through its use of unadulterated tension and fear.
Experience the horror all over again.
Slender: The Arrival is the official re-imagining and expansion of the original game created by Mark Hadley, teamed up with the writers behind the Marble Hornets series and the development team at Blue Isle Studios. The Arrival features a brand new storyline, improved visuals, great replay value, and most importantly, survival horror at its best.
For those who bought it before Steam and wish to use it there without buying it again:
Dig out your license key and remove the dashes, open up steam and "active product on steam".
The Arrival officially supports the Oculus Rift – a next generation virtual headset designed for super immersive gaming! The Rift intensifies the fear-factor, and gives players a brand new, immersive horror experience.