Hello, good boys and girls!
We shipped the 0.4 build to the top backers 2 days ago!
This build is composed by:
Chapters 1+2+3 pretty much completed - with English text!
Chapter 4 pretty much completed
We added a lot of stuff and assets from 0.3. Chapter 5 is pretty much done (in Italian), but we didn't add it in this build because it contains serious spoilers, so we wanted to wait a month, in order to add it in build 0.5 when it will be almost 100% completed, together with English text for Chapter 4.
Monthly fanart for November is Red Monika from Battle Chasers comics (90's) and video game (2010's):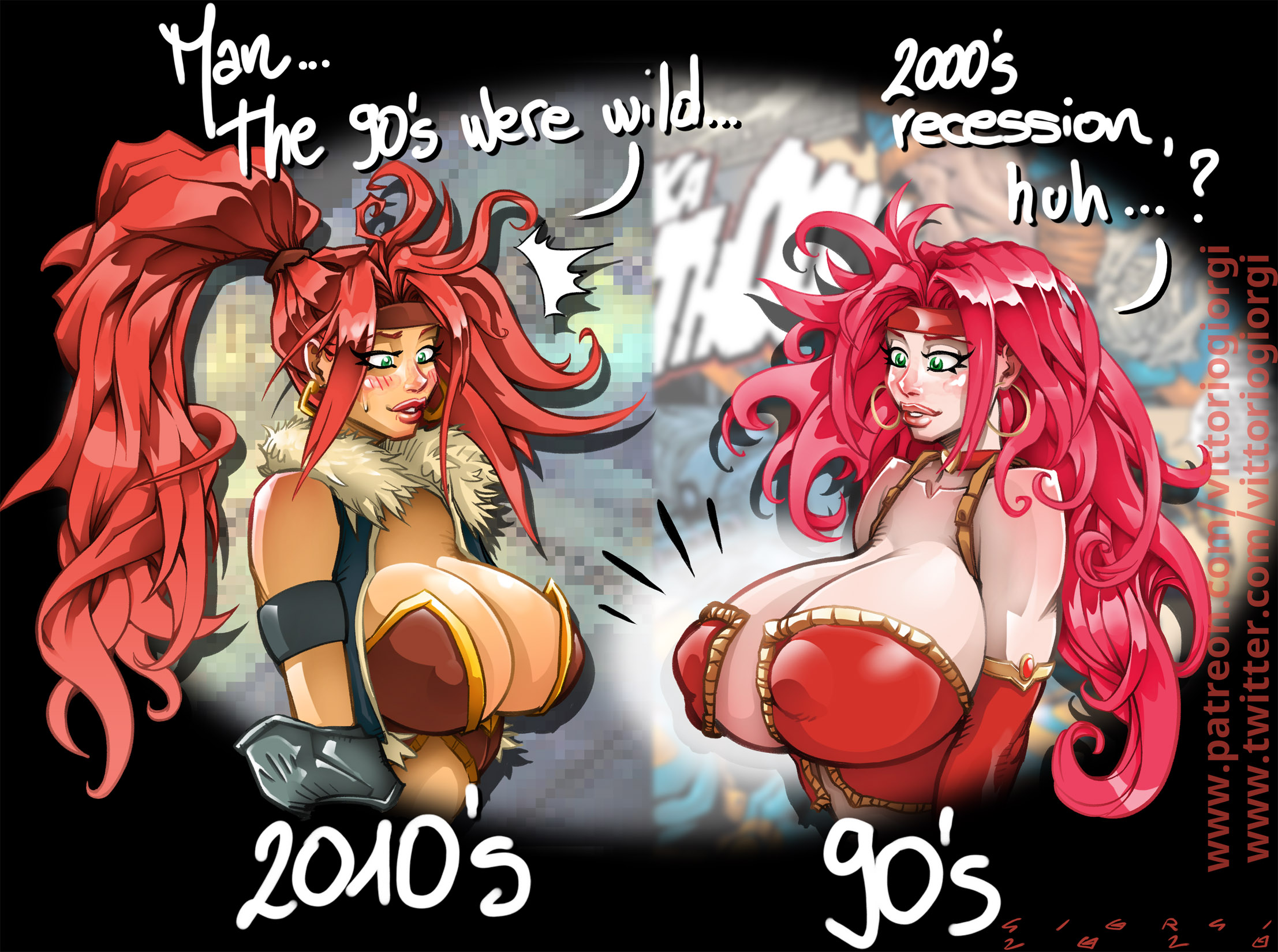 For December, the monthly poll on Oppaidius Discord was won by Twintelle from Arms! Here is a preview:

As always, topless, nude and alternate versions of the fanarts could be unlocked on Patreon starting from 2€, but if you're already a backer from 20€ and up, you can access to the topless versions for free! Just join Oppaidius Discord!
Now, about Steam Awards: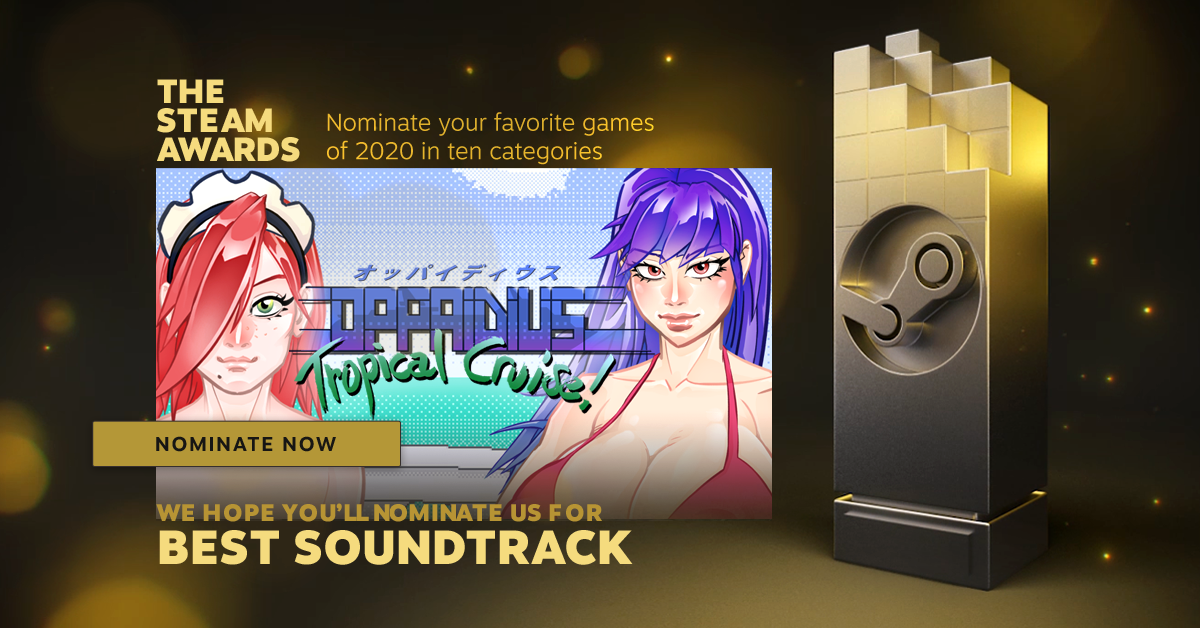 You can vote for the Steam Awards nominating the games you enjoyed from 2019-2020. Please consider Oppaidius Tropical Cruise! for Best Soundtrack!
You guys know how much the music is important in the Oppaidius games. We worked a lot on that, and about Tropical Cruise, Luca Della Regina's great FM-synth genuine tracks with the participation of some AAA Japanese guest video game composers such as Gimmick's Masashi Kageyama and Yakuza series Tsuyoshi Kaneko are something you don't have a chance to listen too often in indie games, especially free ones.
Please, go on Tropical Cruise Steam page and click on the Steam Awards banner!
Thank you very much for your support, as always!
Vittorio and the team
P.S.: Also: Summer Trouble is currently 50% off for Steam Sales!