I guess I should start out by saying the chapter 1 alpha for Detective Scarlet is finally out to testers, however we still need some more testers to help out. If you are interested then please contact me via skype @ hokieman001. Chapter 1 will feature you stepping into the role of a wannabe detective, Scarlet who is 18 trying to find the mystery of her parent's death after a fire, while trying to balance everyday life problems. So now what is for Detective Scarlet? Well chapter 2 takes place 2 weeks after chapter 1 and will feature much more in depth on Scarlet's personal life, and much more. I can't spoil much but lets just say there will be assassins, attempted rape, a party gone bad, and little girls finding trouble, with more weapons, more story, and more combat to come as well as harder decisions to make and harder ways to earn detective points through interrogation.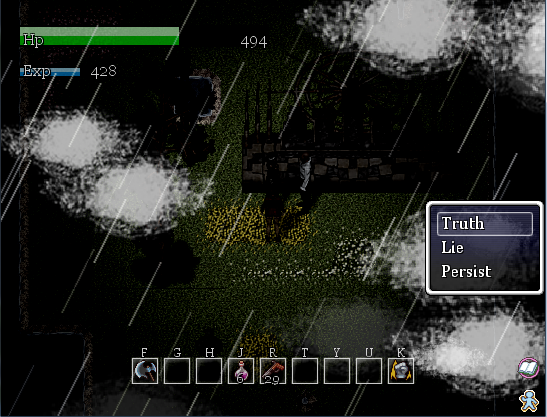 Those who want to want to see more gameplay of Detective Scarlet should check out this guy's youtube Youtube.com. He will be doing a lets play of the series. If you are interested in buying Detective Scarlet it will become on sale after chapter 2 is done and you will get free updates to chapters 3 and 4 when available.
Some new things that were added to the game from the pre-alpha are quick time events (a light usage of them, this isn't a movie/game) button mashing and a meter that if hit at the right time will destroy rocks, seen at the screenshot below. So far there are 5 different enemies and many more planned as the game progresses. Also doing some test over the weekend, I come to find out this game actually runs twice as powerful as a regular RPG Maker game, however any computer released over the past decade should run this fine at 60 fps. The game so far is 528 MB with just one chapter (with the RTP included) so make sure you have the space available when downloading the demo.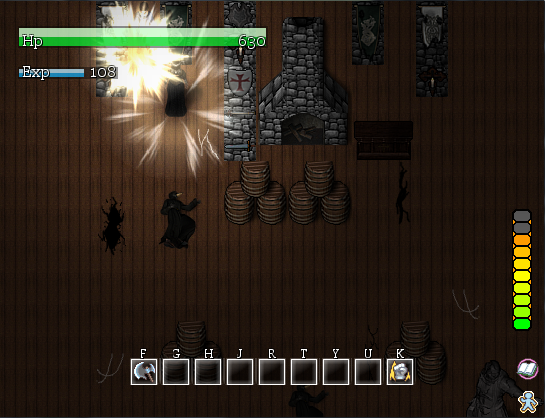 And finally, about that demo...well it's coming very soon, as soon as we are done playtesting we will make a playable demo out to the public which will me most of chapter 1. Also, you can still donate money towards the game to make it even better than it is over at our gofundme page seen here. Gofundme.com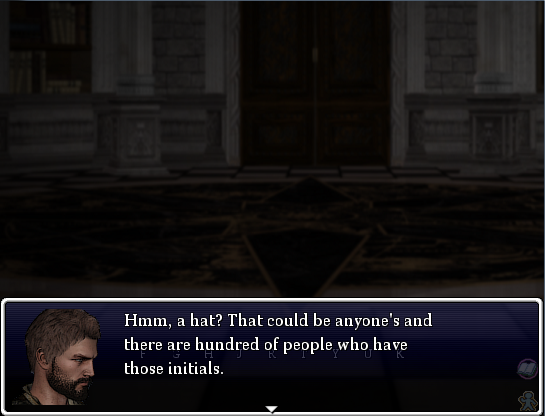 Oh and lastly, my other games previously made will become free to play over at our website this week. Any other questions just leave a comment.