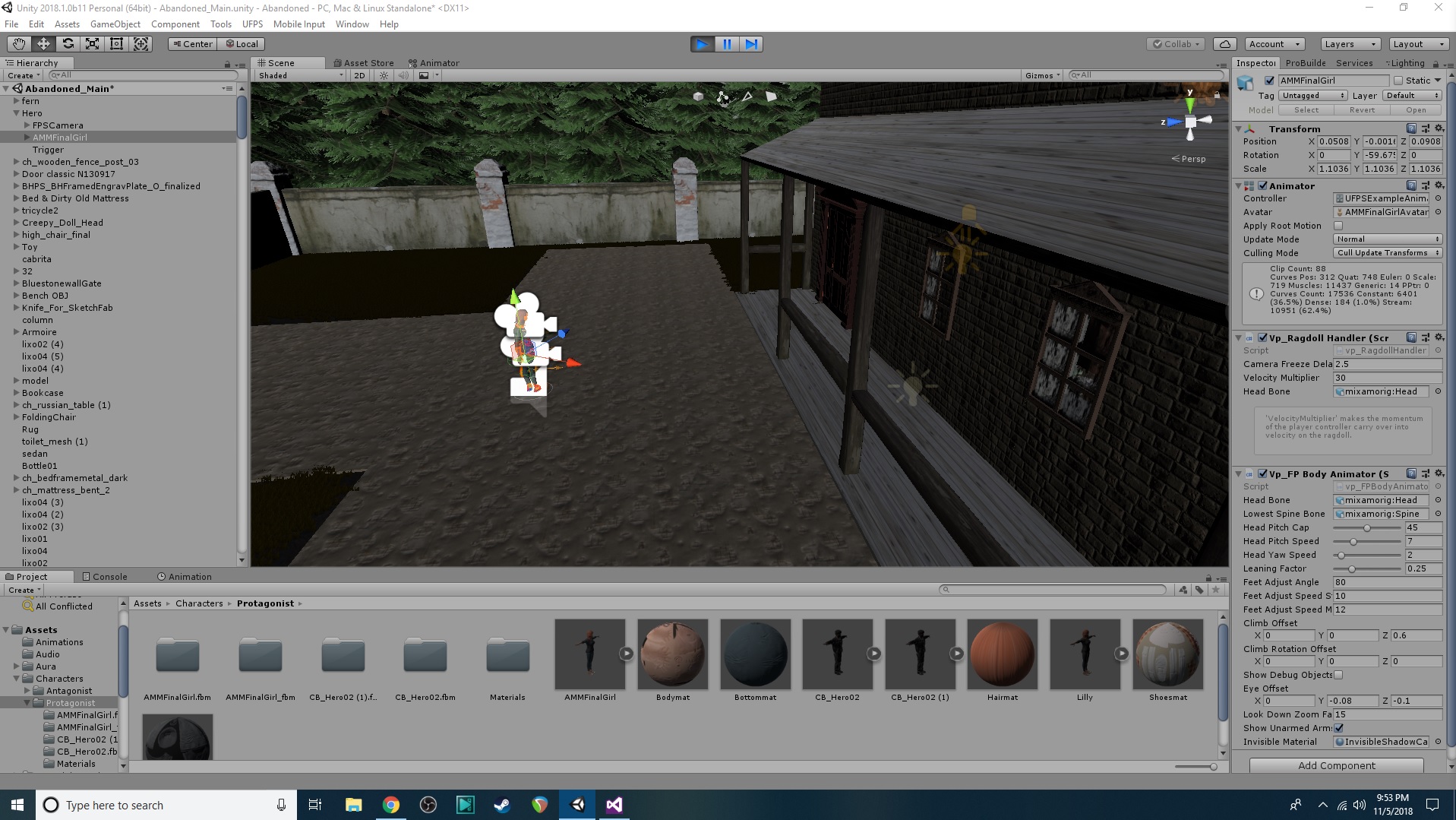 Dev Log Update November 5, 2018:
~ Main Character imported, added Player Controller and Animations to Main Character.
~ Environment is 98% complete. Only a few Manor windows and minor details remain.
~ Puzzles have been designed and are ready to start being implemented into the game.
~ Miscellaneous optimization for better performance.