This is the first update of the space themed arcade style game NovaRain. In this post I will be explaining the gameplay, abilities, special hazards, and some of the additional features such as the level editor that will be included in the game.
Gameplay
The gameplay of NovaRain revolves around avoiding various hazards with your cursor and utilizing abilities to survive for as long as possible. While the gameplay is 2D, the background is fully 3D. You can choose from various background enviroments to play on and even create your own with the level editor that will be released with the game.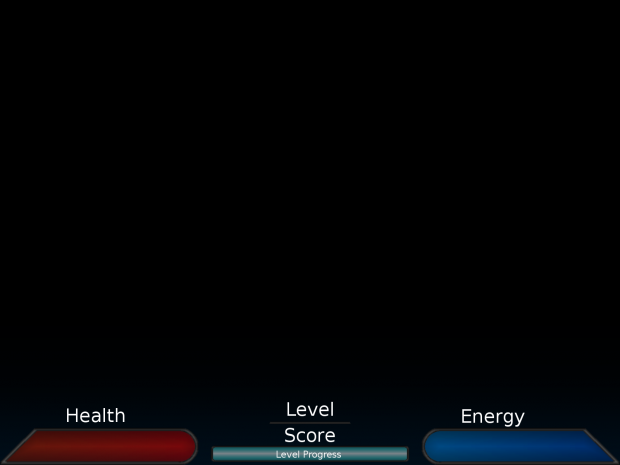 An image of the Heads Up Display by itself.
Level Editor
The level editor will allow you to place objects anywhere and then create key points that the camera passes through as it views the scene. The key points can also split off into multiple paths so its not the same route every loop around. You will even be able to add your own 3d models and create particle systems to enhance the background even further.
Abilities
Throughout the game, the player can unlock a diverse arsenal of abilities that help them evade the many hazards in the game. Two different abilities can be selected simultaneously and are activated with the left and right mouse buttons. Abilities drain energy (the blue bar on the HUD) which regenerates over time.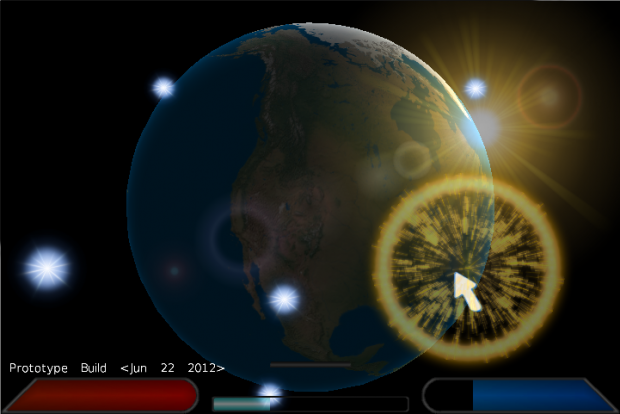 The player activates the nova ability which pushes hazards away from them.
Special Hazards
While the main obstacle in NovaRain are the blueish stars that fly across the screen, there are more dangerous obstacles such as black holes, which try to suck the player in, and pulsars, which emit a ray of radiation that can deplete the player's health in no time. These dangerous hazards and others will present themselves in later stages of the game.