Greetings from the worldwide all-volunteer collective, Dead Rabbit Software! Good news is here for fans of Nosferatu, the stand-alone game built upon the latest idSoftware engine source! With the addition to our team of some very talented individuals we have been able to amass quite a collection of media.
Our new years resolution is to release two screen shots with each of our (as of now) weekly updates. Here's your first sampling from our dish of eye candy!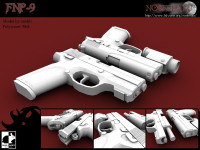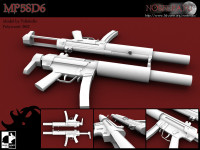 Nosferatu is constantly evolving. Expect some big changes and even bigger developments from Dead Rabbit Software in the months to come. Visit our newly redesigned web site at 3d-zone.org. To truly slake your thirst for all-things related to the development of Nosferatu, join the boards to get your playeraccount set and join our irc channel at irc.GameSurge.net @ #nosferatu.
Edit: Now with corrected image-filesize :)