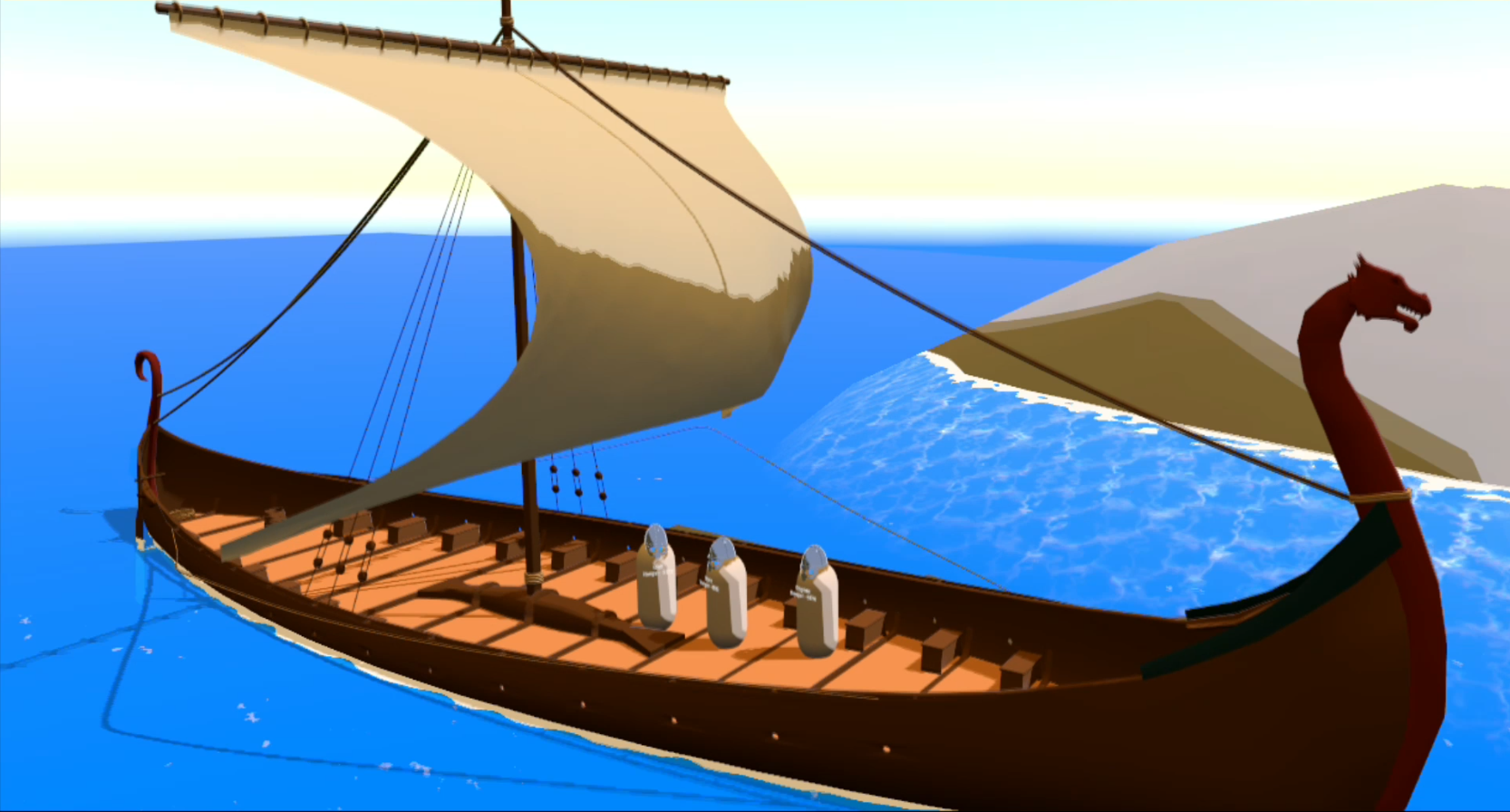 Your ship in NORTHWIND will be hugely important. You'll spend hours making sure it's shipshape, going on great voyages and hauling goods across the various locations on the map.

As such, it was important to nail everything that makes a ship a ship. Aside from the basic elements like the hull and decorative elements (which I'll get to), that meant the rigging, the sail and the ropes.

The ropes on the ship are generated at runtime and attached to two or more pre-defined anchor points. They follow the ship's movements and are affected by gravity. Basically what you'd expect from a rope. They also have several settings allowing for easy adjustments, such as stiffness, length, mass and gravity modifiers. Check out the following example:


The way the sail works is not dissimilar, but since it had to be an active surface that reacts to wind and provides visual feedback for damage and other effects, I opted for VM's advanced cloth physics solution. Just like the rope, it's anchored at several points. The sail itself is made up of physics-enabled particles that react to forces like wind and gravity. The physics resolver here runs on an integrated Job system compiled by Burst to maximize performance.

It will react to different weather conditions naturally, follow the ship's motions and even accumulate damage, as you can see in the following video:
Are you interested in the game? Join the community by engaging with us on our official discord, facebook and by following me on twitter!