PLAY THE DEMO
This alpha demo includes one level with destroyed tanks and barbwires and all kind of assets you can expect in the battlefield , one commander who is very angry and keeps shouting in the radio, 7 playable units loyal to you, and ready to die in battle, 12 upgrades to experiment with to create different kinds of army comps., 4 abilities to use in need, 2 sound tracks to feel the wrath of war.
Gameplay GIF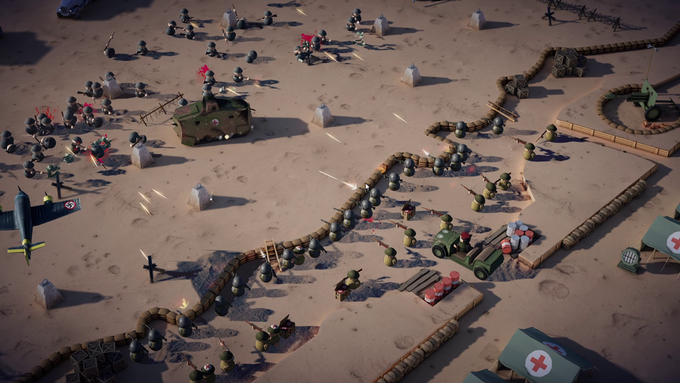 Can you win with just Medic and M1Garand unit ? Try the demo and tell us. We couldn't.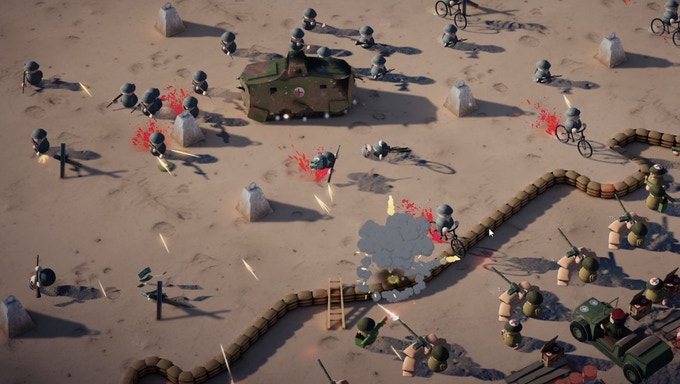 Normal day in the battlefield, money, bicycles, and random flying soldiers
What's the open tower defense concept ?
We love tower defense games, we set ourselves to innovate on this genre ( a bit).
Rather than having a straight lines of a puzzle like level, it's more open level now,
wider fights, more control, less waiting for action, open space for building, more creativity for the player.
TYPES OF UNITS

AND MANY MORE COMING IN DEVELOPMENT!
Each unit has a different use for certain situations:
M1 Garand: Cheapest unit to build, but good for early use.
Bazooka: is good for swarms of enemies ( also good for vehicles still in dev)
Machinegun: Good unit to take down infantry in line.
Sniper: Good against singular armored targets ( also one shoot kill).
Armored: Can tank damage incoming from enemies to protect valuable units.
Bicycle: Not your typical Sunday stroll. Explosive and Fast!
Medic: Heals wounded units in the battlefield.
UPGRADES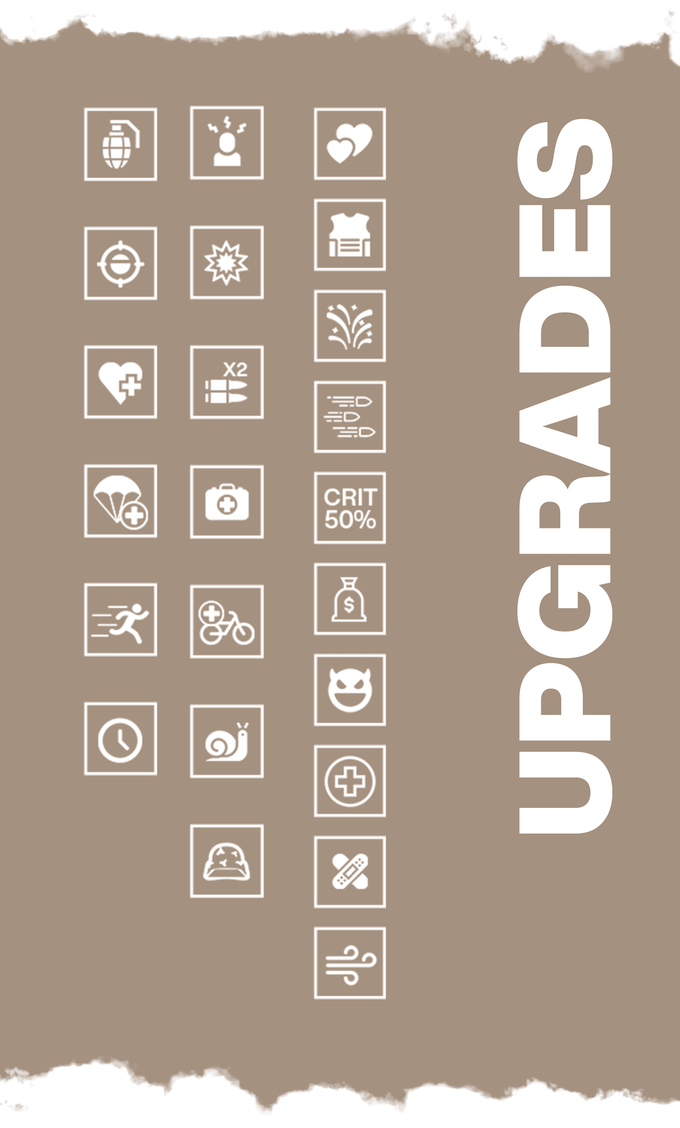 THERE IS ACTIVE AND PASSIVE UPGRADES
Alotof upgrades to test and make army comps with, enjoy experimenting.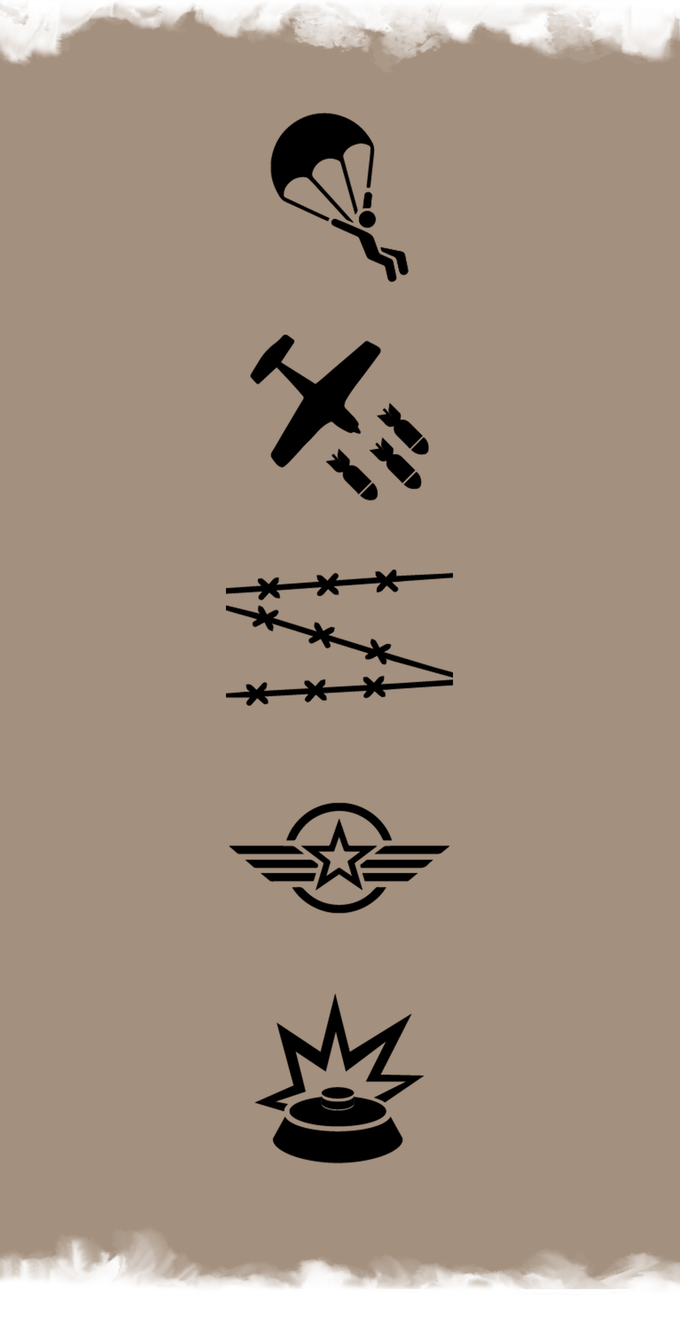 Use these abilities on demand, to help you in battle!

Choose 5 units army comp
Choose 5 upgrades
Get into battlefield
Build units
Defend your commander
Survive the enemy waves
Win!
Simple concept. A lot of Challenge, experiment and fun.
Youtubers Gameplay
Cinematic in works!