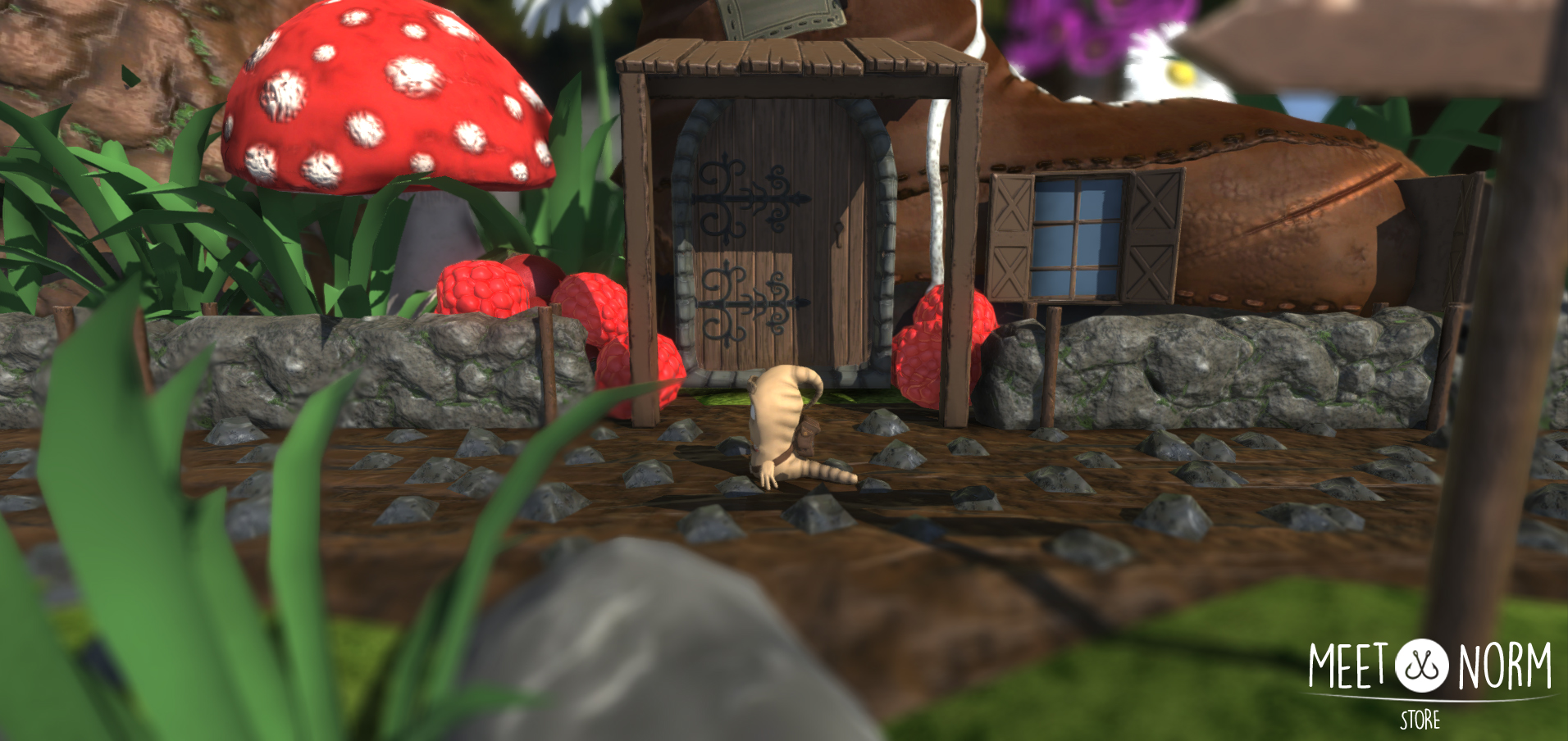 First of, the house. The creatures in Meet Norm are somekind of an intelligent lifeform. So they live in houses :). The demo will start in the village where Norm lives. So you'll stumble on some houses.
Second, we changed the ground texture. This way it looks a bit more like real dirt then in our previous screenshots. Vince Kieft added some rock textures, a little to much for my taste, but maybe you guyz can give your opinion on whether it is to much or not.
Last, we added some environment object like mushrooms, some raspberries, grass and a stone wall. Overall we wanna give you the feeling that Norm is very small in a very big world. I hope you guyz feel like we are on the right path!
If you like what you see, please go to our social media pages and like/follow them so we can keep you updated with our future progress:
Greetz and see you at our next update!