This week we had our second in-house alpha test evening and spent about 4 hours of testing, gaming and - most of all - having a lot of fun.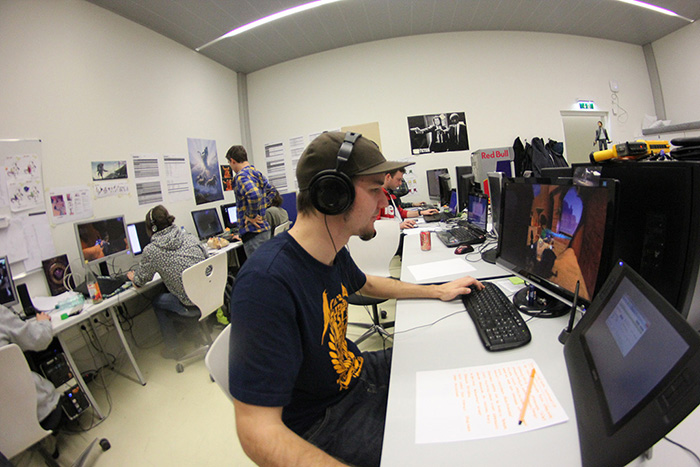 Of course we found some minor (and also major) bugs, but most of the new features work well and are really fun to play with.
So, what's new?
It's now possible to build functional Objects using our little Noomies! This feature is especially useful during a Team-Deathmatch in order to gain the upper hand for you and your allies by moving through the map more effectively.
The red Noomie transforms into a solid block, which can be used in order build stairs, walls and bridges. These blocks can also snap to existing blocks in order to build more complex structures. With a blue Noomie you can build speedup pads which gives your character a short boost. A green Noomie transforms to a jump pad to reach higher places. And the yellow Noomie can be transformed to a deadly spikes field to block the enemies way through the level or even disable opposing Objects.
Here you can see the Noobjects in game: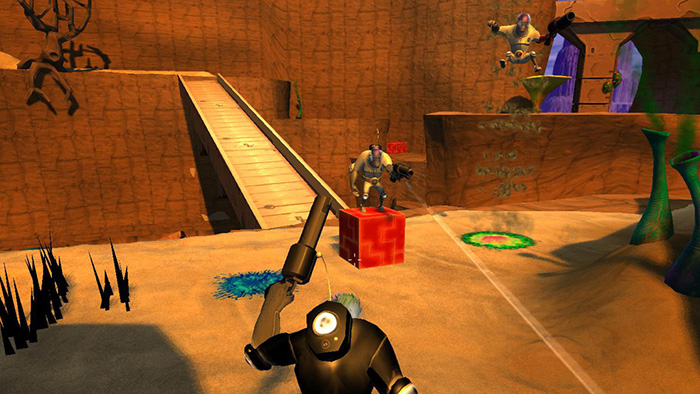 We improved the controls and tweaked a lot of gameplay parameters such as the game speed, weapon's damage, health and so on. This way the gameplay is gradually becoming smooth and final. We tested two game modes: Deathmatch and Team-Deathmatch. All game stats are now stored in a database including a leaderboard of all players.
During the session we have captured a lot of videos which will presented in our first trailer of the game, so stay tuned for further updates!
Here are some in game screenshots from the testing session. (Please remember, Noomix is in alpha state):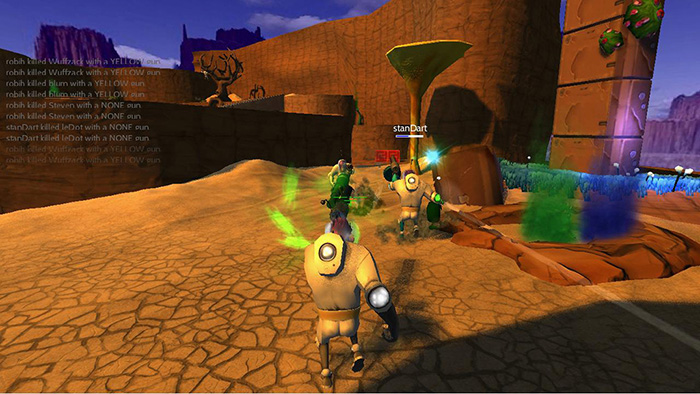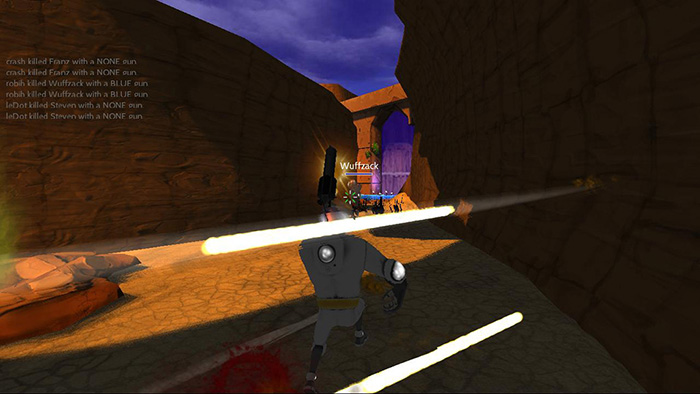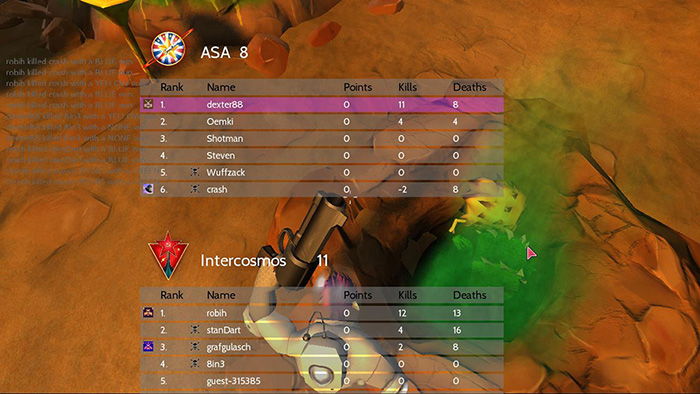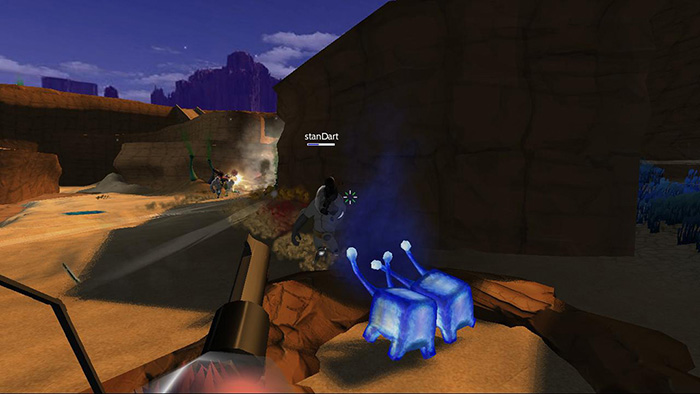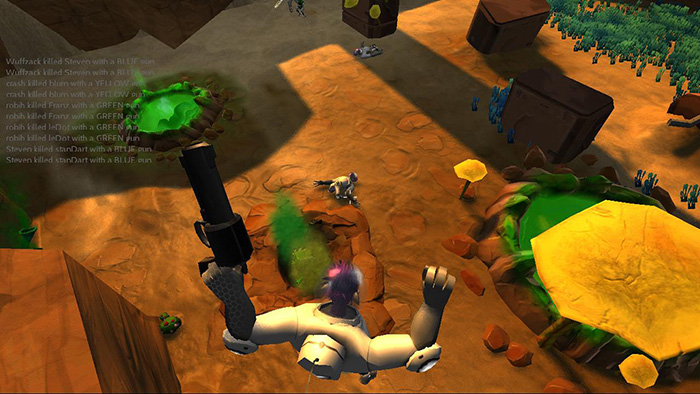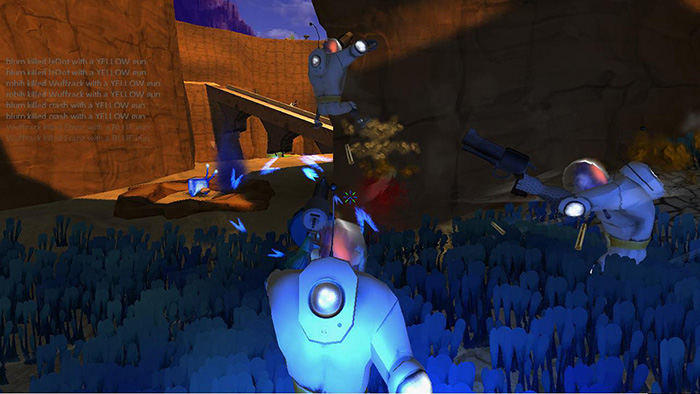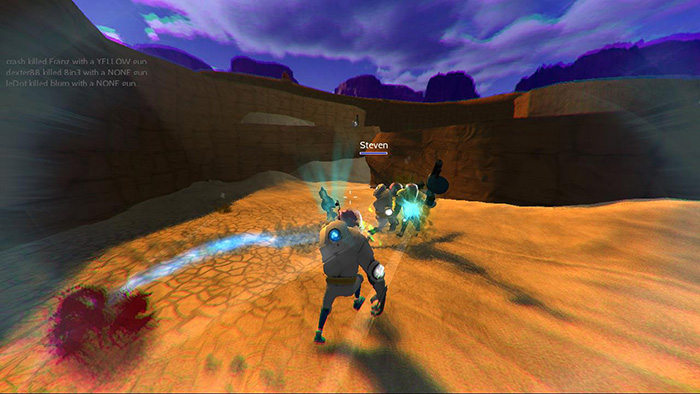 So long,
Gordo