Well hello there!
Just in case you've never heard about Planet Nomads:
Sci-fi sandbox game taking place on procedurally generated planets
You will only survive through building (shelter, vehicle, base, mobile base, spaceship...)
Closed-Alpha coming in summer, Steam EA in Q1 2017 (Get your copy.)
Almost a year and a half in development, succesfully Kickstarted, documented feature by feature on Trello since March, won people's hearts during its first public showing at Game Access (People's Choice Award).
Monthly Vlog - Nomadic Journals
Openness and transparency is what builds trust, and as an indie developer, your trust is the most important thing for us to be able to continue working and developing Planet Nomads towards its better form. That is why we've set up the Trello board and that is why we're going to release one episode of Nomadic Journals every month, so you can see what is going on with the development.
This one is about new biomes, animations and digging. Please enjoy the show.
Highlights from this episode of Nomadic Journals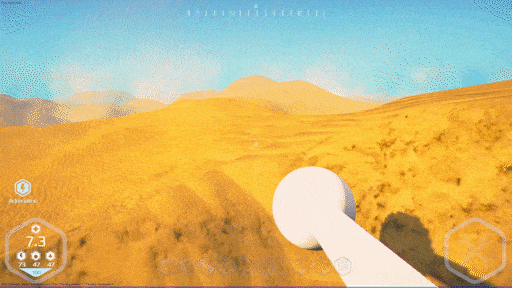 In Other News: Looking for Wikipedians for Official Planet Nomads Wiki
We have partnered with Gamepedia and decided it was the right place for Planet Nomads Wiki. It only felt natural to join the likes of Minecraft, Ark and DayZ.

Our community members, Vivian, Wazbat and Daniel G. have already started to make Planet Nomads wiki cosy and warm. Feel free to help them out in their effort to provide info about Planet Nomads to everyone. Planet Nomads Wiki is a click away.
We'll be back next month
In the meantime, follow the development in nearly-real-time on Trello and follow us on Twitter for daily updates.
Take care, Nomads.