Whilst developing 'Under Cover', we noticed that the only feature that proved troublesome was a feature that was never intended... player shadows. The game originally featured a character with glowing eyes that provided a small amount of light. The game had a complicated lighting engine planned and for that reason, we didn't get our hopes up about making this game; we expected it to be too much for our small team.
Of course, the lighting engine worked! It was this success with the engine that prompted a 'show-off' response from the game's developer... The game would lose some it's it core features (blinking to stop your eyes generating light for stealth) to show off the dynamic shadows. This worked... sort of. The shadows would often lag behind the player if they moved too quickly or fell and, since the game is very fast paced, this was not ideal.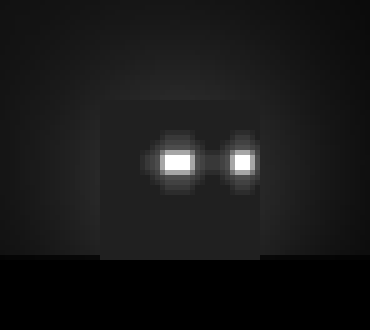 After returning to the 'glowing eyes' idea, the shadow bug was fixed by changing the method of which the shadow followed the player but we decided to stick to the original concept... showing off didn't prove too helpful before.