Hello World!
Team Njinga here again! Today we want to show our newest video! And our process to create it.
First thing first, here is our first Teaser Trailer! Hope you enjoy it as much as we do :)
We know we told you we were working on an Announcement trailer a few devlogs back, but we felt the urge to create a teaser before that. We're now going to show you a bit of how we did it.
We started ofc with a new Storyboard for it. We cut some scenes from the original one and we made it shorter.


After that we made research on sound effects and possible musics, we found a few interesting ones for the trailer. We also recorded some of our finished gameplay and after all that it was time to make the trailer!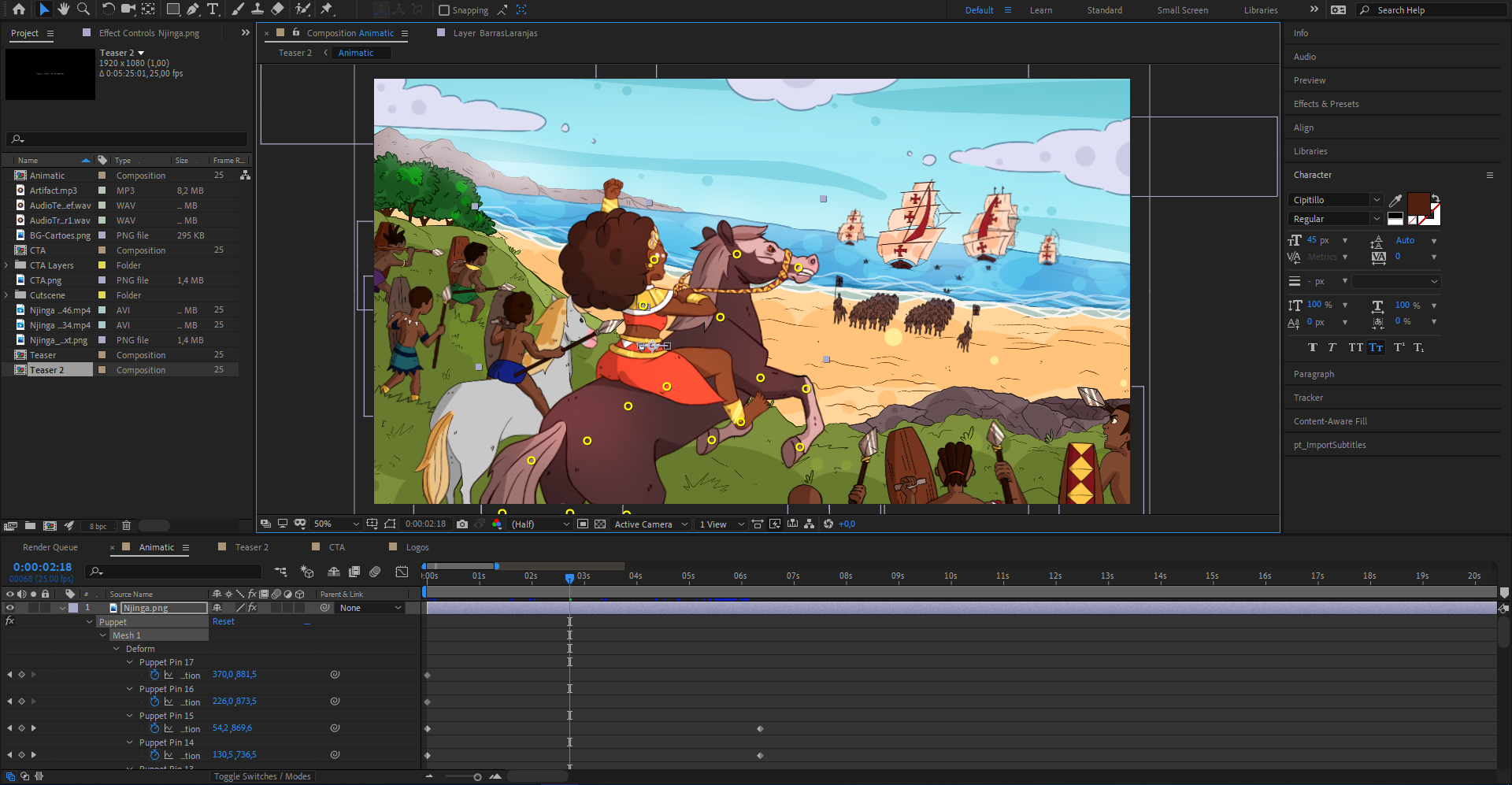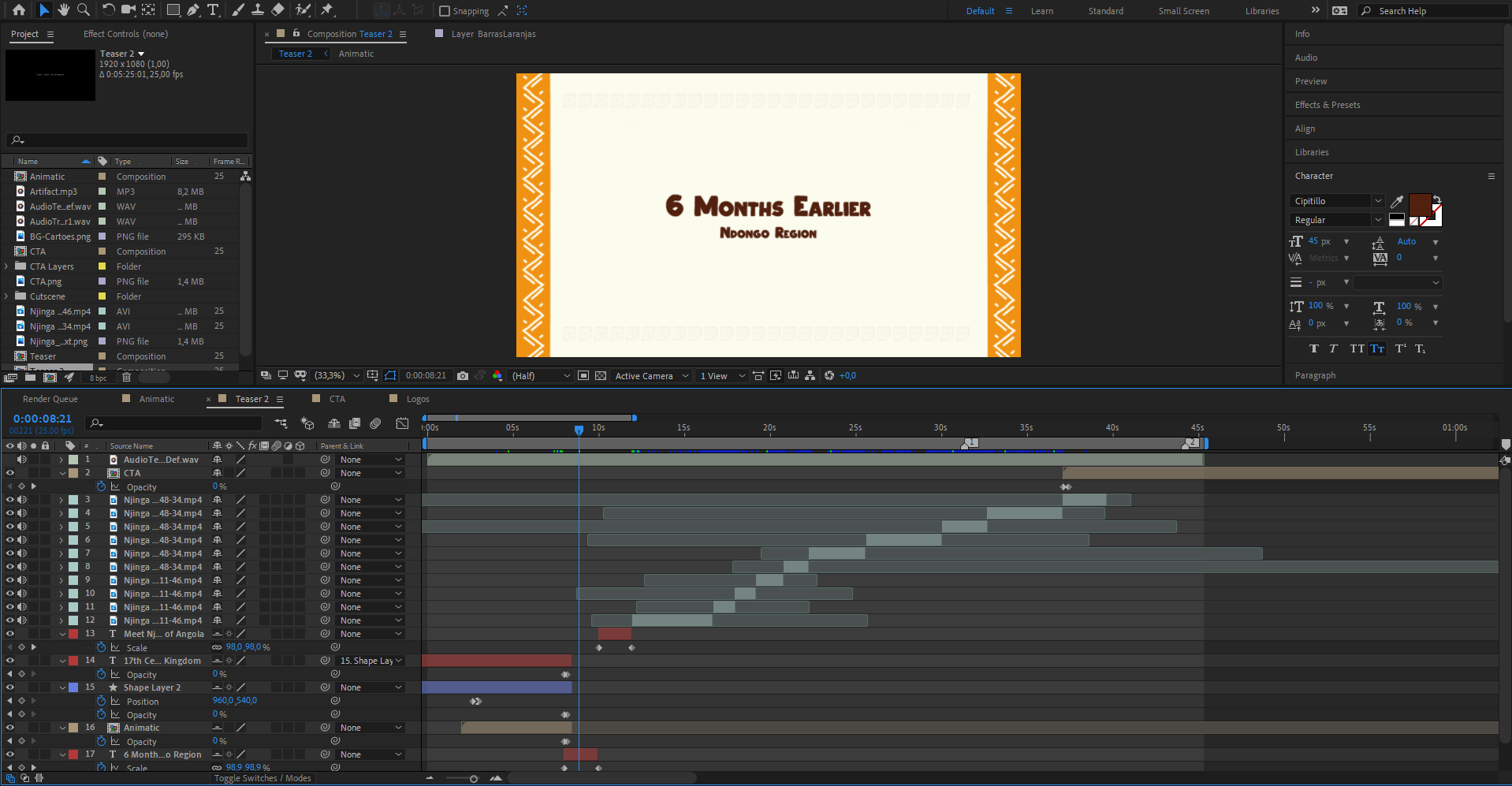 The trailer was made mostly on After Effects. The animation of the first cutscene was made with Puppet Tool and all the cards were done on Photoshop.
After all the edition, it was time to make the audio. This part and the syncronization was done mostly on Adobe Audition.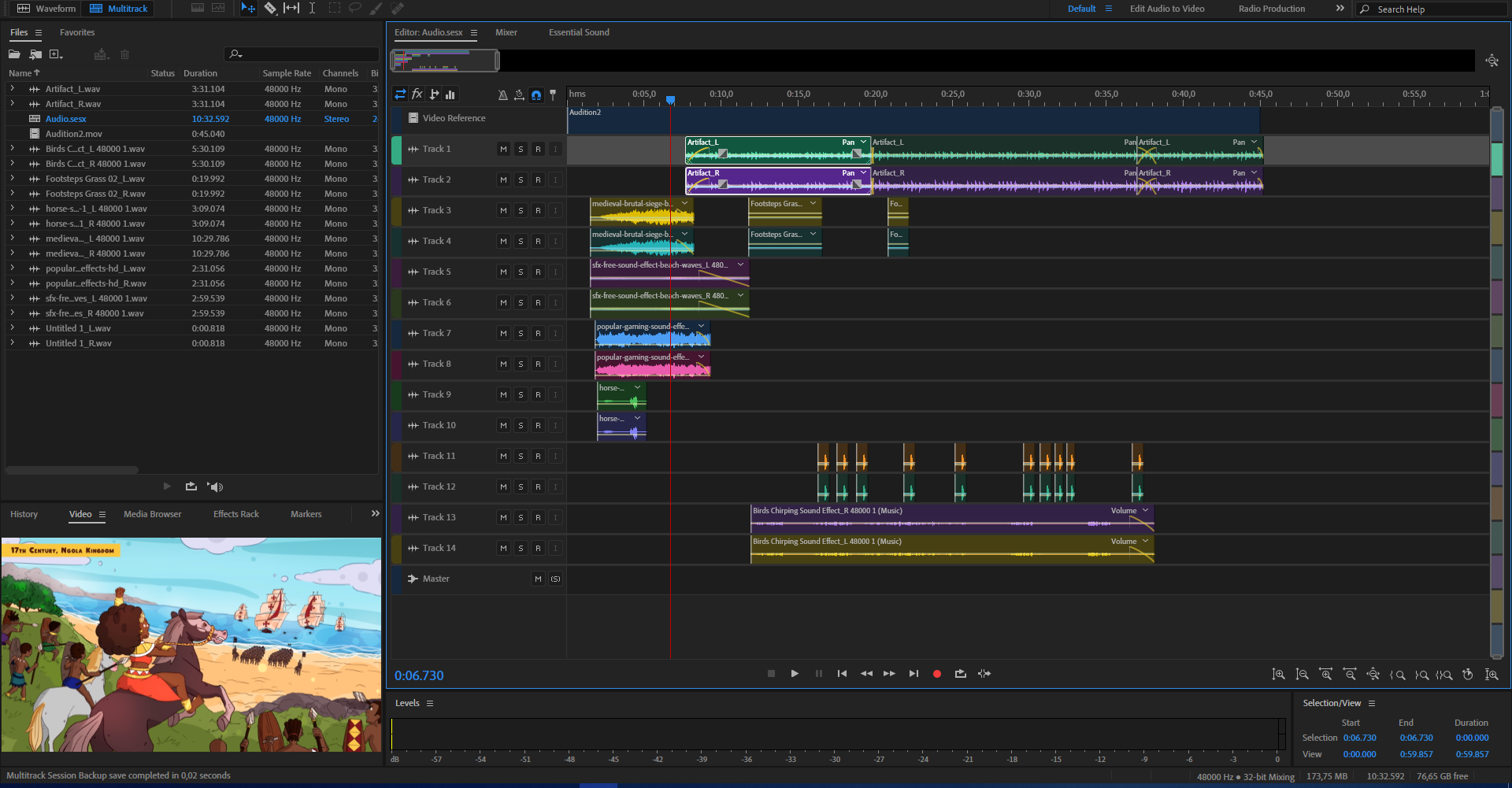 And the teaser trailer was done after a few aproovals from the team! :D
We can't wait to show you more in the future! Feel free to follow us on our social media and for more news!
Thank you for reading,
See you next week!