Finally, NightmareZ V1.2.2 has been released on Itchio with some major changes. Many changes have been made to the game since the last release. This has changed the look of the game!
Features Improved or Added to V1.2.2:
1. The background image of the existing levels have been changed to make the levels attractive. A screenshot below shows the combination of different colors in the background.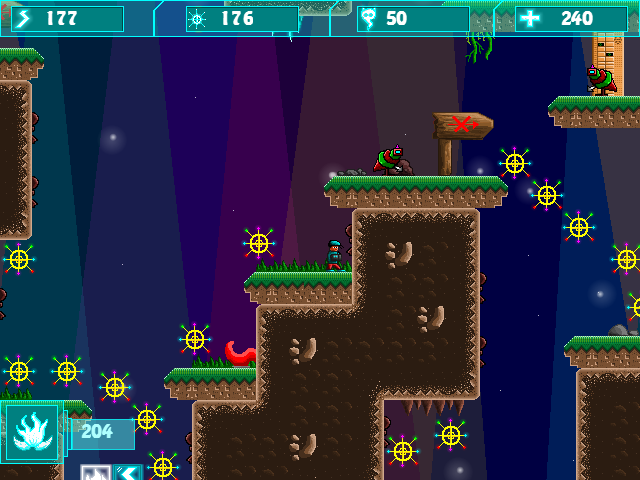 2. Some new shooting abilities have been added and the player controls have been made easier than before. You can even throw bullets while in the air! Here is an animated image showing the player's shooting skill while in the air: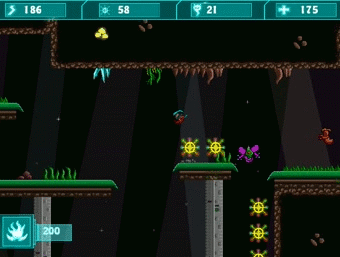 3. Some new objects including barrels, boxes, different lighting effects have been added to the game! The level does not looks empty at all. Take a look at the screenshot below: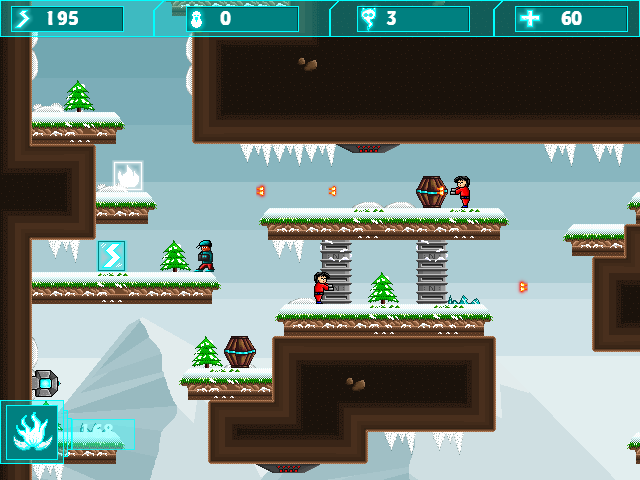 4. GUI has been changed and it now fits the game. At the same time, it provides wide field of view!
5. The game has now become fast paced and more enjoyable than ever! It will keep the player busy all the time. It's now a fast-paced platformer! Once you start playing you will keep playing it over and over again. It is easy to control the player but hard to master! Some animated images given below shows the action of the player.
Animated Image 1: New objects have been added to the game like red lasers, towers, fans, some new plasma thrower machines and many features! The player needs to avoid the laser bullets at any cost!
Animated Image 2: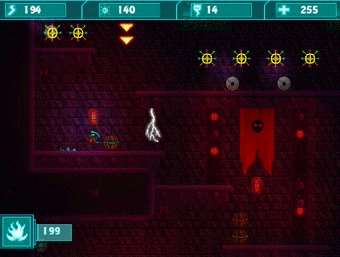 Some new bots have been added! Moreover, some lighting effects have been changed for better look. The player must avoid saws and bullets to avoid severe damage.
Animated Image 3: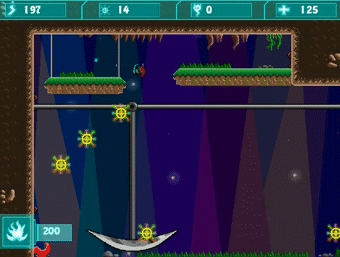 The player have to avoid the giant blades. Otherwise, the game will be over!
I have some plans for future releases:
1. Adding a few more levels.
2. Improving graphics quality.
3. Adding more traps and enemies.
Get this game here: Amaxang-games.itch.io
NOTE: NightmareZ is available on Sale on itchio! Grab a copy now!
Thank you.