Finally, after a long wait, NightmareZ V1.2.1 has been released with new exciting features!
NightmareZ is a side-scrolling platform action game with multiple enemies, lots of fancy features and retro visuals. The main character of this game is Razor, who have to explore different worlds of zombies and spirits. His mission is to rescue his brother from the hands of zombies and evil spirits.
Some major changes have been made to NightmareZ Indie game which makes the game even enjoyable.
Here is the latest Game Trailer of NightmareZ which shows the main changes which have been made to V1.2.1!
Game Trailer:
Features Added to V1.2.1:
The major changes have been made to this game which has completely changed the look and feel of this game.
1. The player now has the capability of shooting bullets in eight direction. That means, there is a possibility of killing multiple enemies at once! This technique is also known as All Direction Shooting Skill.
The GIF image given below shows the player's ability of shooting multiple bullets at once: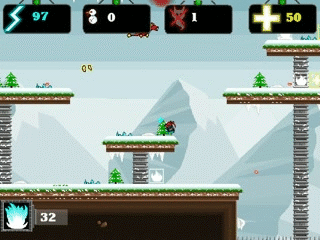 2. Lighting Effects have been added in some dark levels! This has changes the look of the game completely!
Some images given below shows the lighting effects in NightmareZ.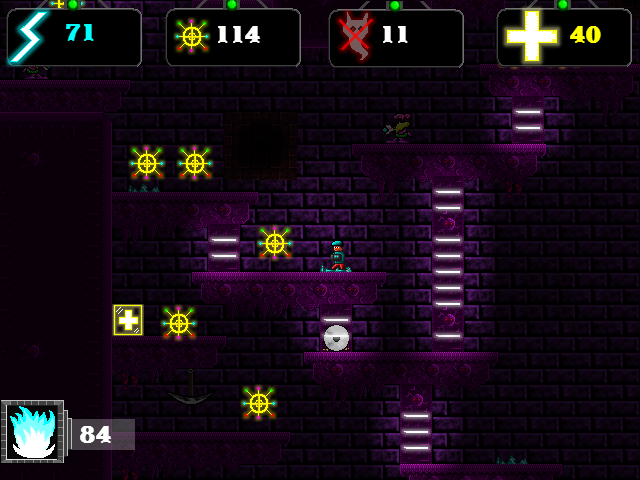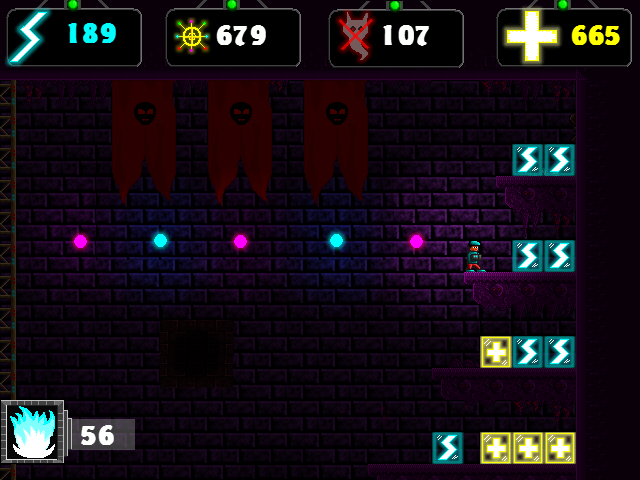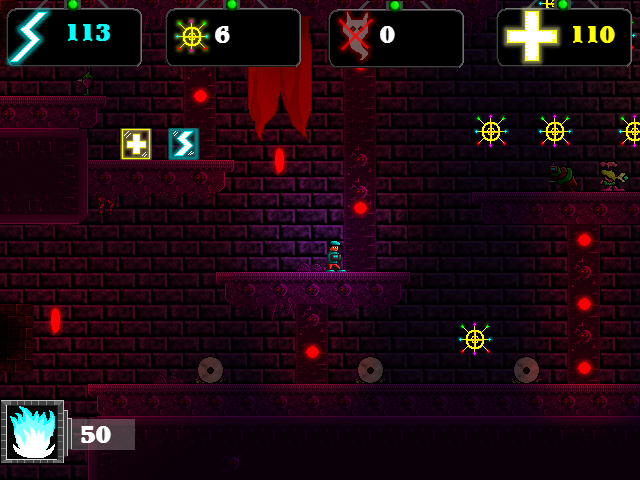 The above image shows the unique lighting effects present in this level.
3. Three new levels have been added to V1.2.1 along with some new characters and secret bonuses!
The image given below shows the level "The Land of Snow" where the player have to find 15 Snowman Statues to go to the next level.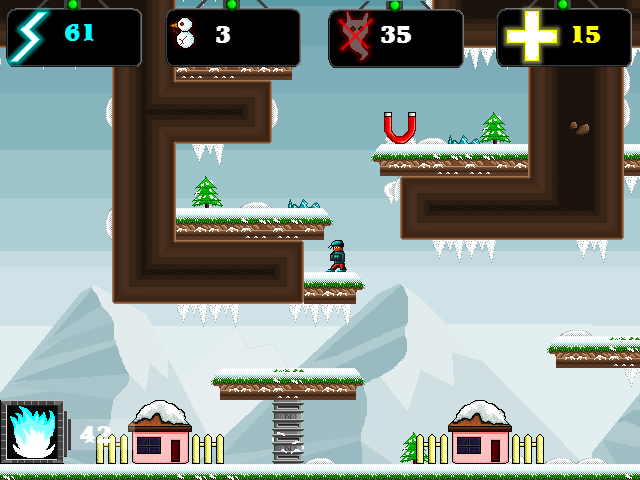 The above image shows that only 3 Snowman statues have been found.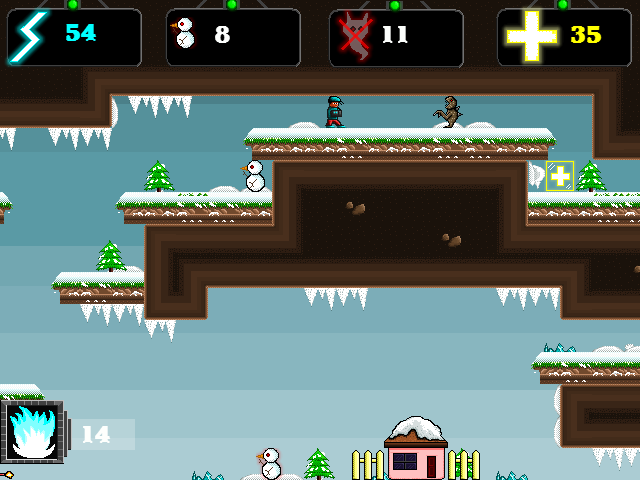 New zombie has been added along with the gunman, big flying bird and centipede.
The mission of the player is to find out Eskimo and enter into it. However, Eskimo looks smaller from outside than from inside.
Here is an image showing Eskimo where the player needs to enter.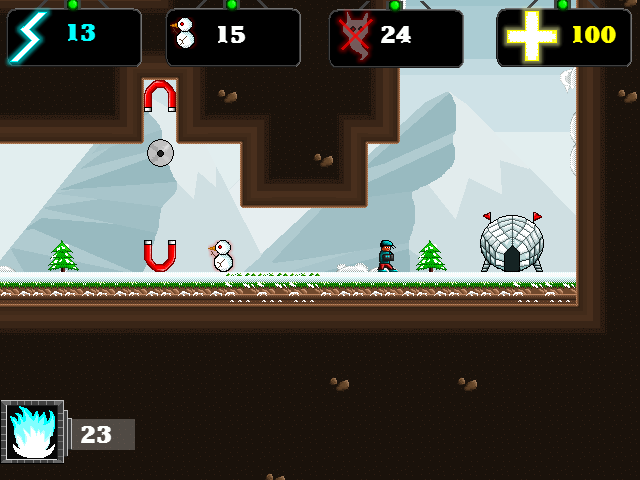 The above image shows the Eskimo where the player must enter.
4. There are some giant ball creatures inside Eskimo where the player must either try to avoid them or kill them, using the alternative demonic power.
Here is the image showing the giant creatures present inside Eskimo: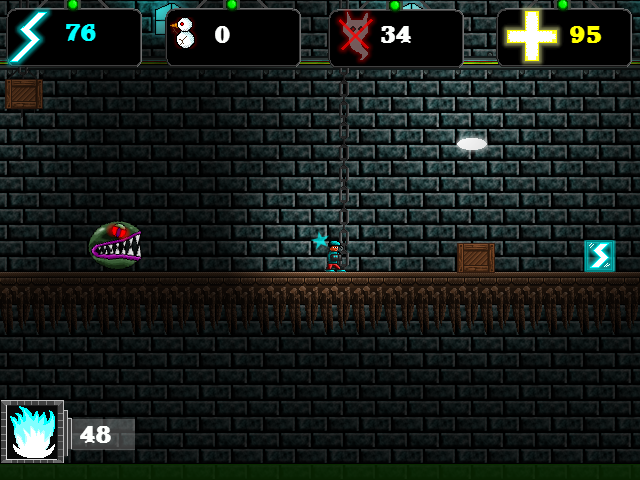 The player can break the crate boxes to collect items like Health, Energy and Ammo.
Future planning of NightmareZ:
1. Addition of new levels.
2. Addition of some new characters and enemies!
3. Improvement of Graphics quality a bit.
4. Addition of new items and some secret bonuses.
Get Full Version here:
Download Demo Version here:
Thank you.