Today is Crawle's first birthday and we're celebrating by releasing a massive nightly build!
Download:

Highlights: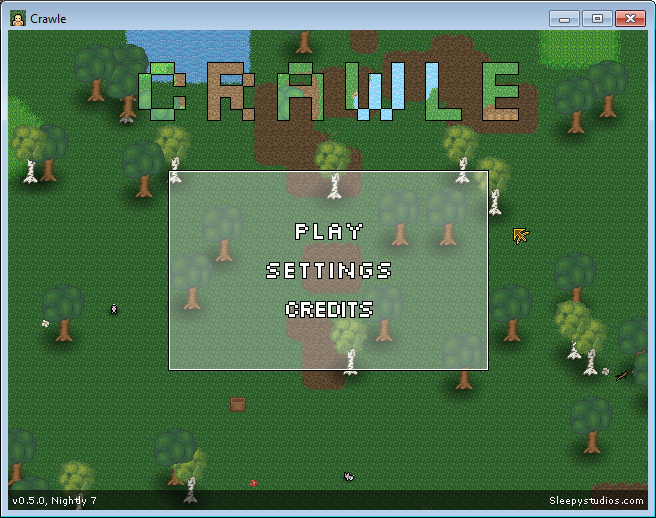 A brand new menu system! The new menu features a world generated in the background with a full day-night cycle and animated NPCs!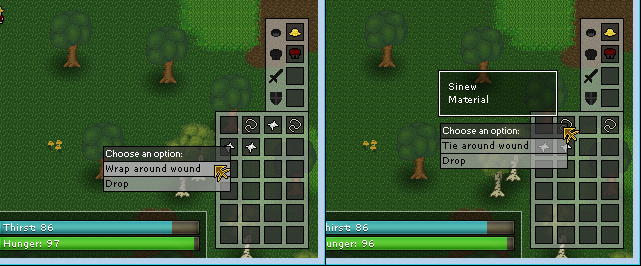 You can now stop bleeding by wrapping fur (or leaves which are gathered after chopping down a tree) and then tieing sinew around the wound to apply pressure.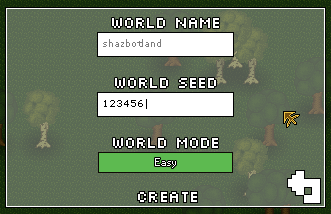 You can now specify a world seed (numerical only and between 1 and 1,000,001).
Changelog:
[20/08/12 - Nightly 7]
# FIXES
- Fixed trading.
- Fixed items in the overworld appearing in dungeons.
- Fixed removing sharp bones giving raw chicken (lol).
- Fixed trees spawning in houses.
- Fixed saving the options messing up GUI elements.
- Fixed NPCs disappearing after coming out of a dungeon.
- Fixed spawning in trees and dungeon walls.
- Fixed collision!
- Fixed constantly being in combat.
- Fixed permadeath.
- Fixed house interior generation.
# CHANGES
- Dungeon rooms can no longer spawn inside eachother.
- Shadows no longer disappear at night.
- Branches can now fall off trees when they are cut down.
- Reduced the chance of dead trees spawning to a normal rate.
- Increased the chance of energy regeneration.
- Re-added the miss message.
- You can now regen energy in combat.
- Worlds are now saved every 2 minutes.
- You can now regen blood.
- Butchering bears now gives 2 pieces of meat.
- Reduced the chance to bleed.
- Animals are now picked up using right-click.
# ADDITIONS
- Completely revamped the menu!
- You can now stop bleeding: attach fur (or leaves) and then tie sinew around the wound.
- You can now optionally enter a seed (between 1 and 1,000,001).
- New rabbit fur and branch textures.
- Added leaves, they drop from trees.
Survey:
Give us your thoughts on Nightly 7 here: Surveymonkey.com