Download:

Highlights: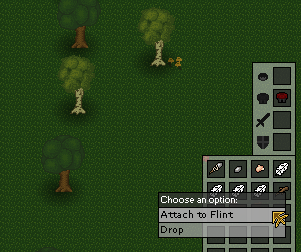 Crafting is finally in the game! You can now craft your first tool in the game. To do this you need a branch, flint, and some sinew. Branches and flint can be found on the ground anywhere in the world whilst sinew can be gathered after cutting off an animal's meat. You will then need right-click your branch and click "Attach to Flint". This will give you an unfinished tool. Finally, you need to right-click your sinew and click "Tie Flint to Branch" and this will give you your first Crude Tool which can be used as a Knife and an Axe.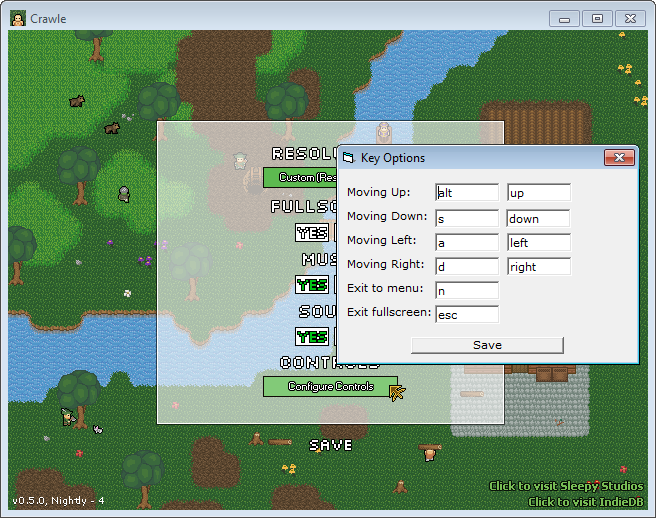 (Keys Windows is temporary).
You can now fully rebind all of your keys to suit you. This has replaced the languages option which was removed (reason in the last nightly post).
Changelog:
# FIXES
- Fixed held animals appearing under equipment.
- Fixed being able to drop items while moving them.
- Fixed the ridiculous amount of monsters in dungeons.
- Fixed feather plucking.
# CHANGES
- Renamed sharp rocks to flint and also updated their graphic.
- Flint can now be used to skin animals.
- New oak tree textures.
- Reduced the number of flint stones in the world.
- Removed languages, replaced them with keybindings.
# ADDITIONS
- Sharp bones can now be taken from animals.
- Added 1080p resolutions to the list of resolutions in the options menu.
- The ability to craft Crude Tools.
- You can now configure you controls in the settings menu.