Download:

Highlights:

PVP has been added to multiplayer. It works the same way singleplayer combat works: your health is based off your body parts, your hits are based off your body parts, you can bleed and you will gain experience in your combat skill.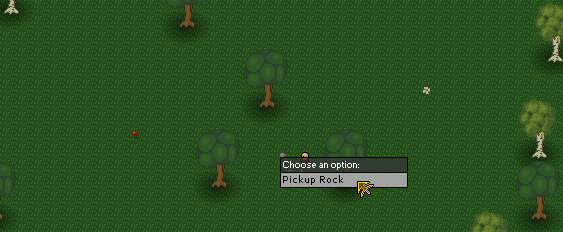 Rocks have been added to the game. These rocks can be picked up and used to skin animals in order to get your first Sharp Bone (which has replaced the knife). This is the beginning of the crafting system and it will continue in the next nightly which will be all about the crafting system.
Languages in the next Nightly
We've decided to take out the entire language system. Basically, there are too many things to translate and most of these things are GUI elements which can't actually be translated and therefore the language system is pretty useless. Thank you to anyone who has worked on language support up till now and we apologize to whomever this may be an inconvenience to.
Changelog:
# FIXES
- Fixed the water not properly surrounding the island.
- Fixed water, tall grass, dirt & stump generation.
- Fixed being able to chat in singleplayer.
- Fixed baskets in multiplayer.
- Fixed blood in multiplayer.
- Fixed the ridiculous rate of headshots from animals.
- Fixed bleeding in multiplayer.
- Fixed bleeding after dieing.
- Fixed the path not found serverside error.
- Fixed house doors and floors in multiplayer.
- Fixed the server not clearing offline players.
- Fixed being able to put down ladders on non-existant holes.
# CHANGES
- Shadows will now disappear at night.
- Knives are now 'Sharp Bones' and now have their own graphic.
- Passwords now only have to be 3 characters in length.
# ADDITIONS
- PVP combat!
- Sharp rocks that can be used to skin animals. They can be picked up using right-click.