Download:

Highlights: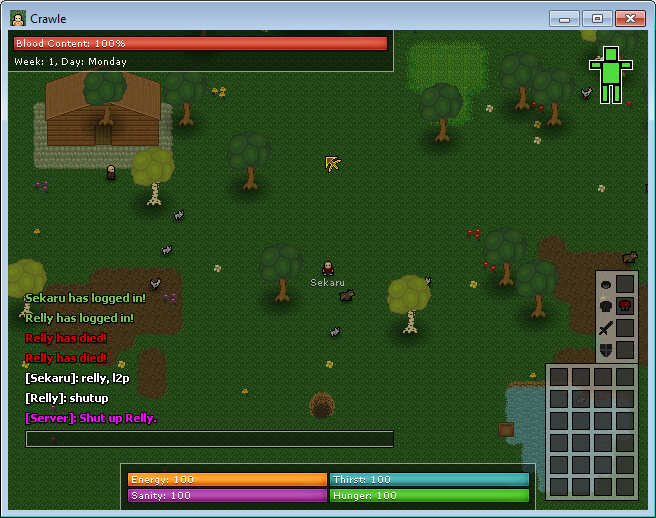 Interaction with other players! It's exactly what multiplayer is about and it adds another level to the survival aspect of the game - it forces you to work together and share your resource, or even fight for resources, making the survival even more difficult than before.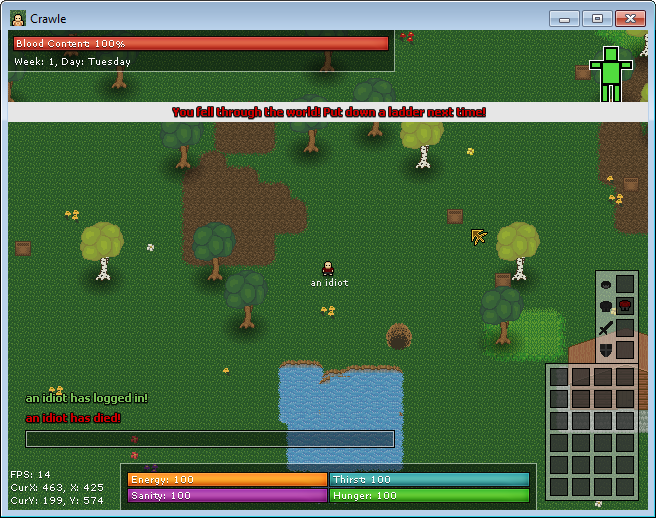 A lot more pain, suffering, and death but now your friends get to laugh at you as you scrubbishly run into a hole without placing down a ladder.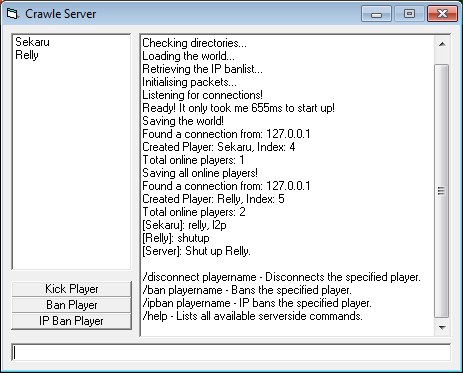 A fully open-source server! You can add/remove anything you like from the server; add extra functionality or change a feature you don't agree with - it's all up to you and I will provide full support to those of you who would like to getting into the modding of Crawle.
Changelog:
# FIXES
- Fixed the daynight cycle not advancing whilst in a dungeon/house.
- Smoother walking.
- Fixed tree stacking.
# CHANGES
- Hunger depending on your world's mode is now taken after a day passes.
- Removed diagonal movement.
- Removed the need for misc.cwl and items.cwl files.
- Increased the day night cycle to last exactly 20 minutes.
# ADDITIONS
- Multiplayer!
- Chatbox.
- Added back buttons to the mode select, world select and world creation menus.
- Proper item dropping (can now be seen on the ground).
Please report all bugs in this post! Or here: Sleepystudios.com