Hello to all! I came here to post some clarifications about the project "Nibus Faith". First I would like to thank the people who helped me by sending suggestions and supporting me for liking the idea of the project, but unfortunately, I come with bad news.
Ironically, a month before the release of the video of gameplay all the material was lost, the notebook was stolen and files too. With that I had to start almost from scratch! Another point which prevented the progress of the project was the division staff. Now, this game has become a personal project that will be used as the first of Ganelse, interactive design visual studio.
Well, let's stop crying over spilled pixes! Let's talk about something new!
Today I'll talk a little more about the main characters and show your new look! Firstly, the main idea of the "Nibus Faith" is to create a game experience in which the user has to interpret all elements of scenery, history and attitudes of the characters, it all together with elements of adventure and RPG, and lots of fun ! Everything here is very vague so that only you can understand what is happening. As a framework of abstract art, which only leads to one conclusion, you see!
Speaking of the game. You enter a world ravaged where his main mission is to help a mysterious light to create a new world through the "creation of Roses" and destroy the evil creatures called "Sons of Darkness". With the help of the hammer Lamaru you can crush your enemies and destroy the scenery to find secret passages. Additionally, you can teleport and unravel the mysteries hidden with Nibus!
To create the desired atmosphere charismatic characters were changed clothes and traces easier. Today I will show the conceptual art of the hero and his hammer!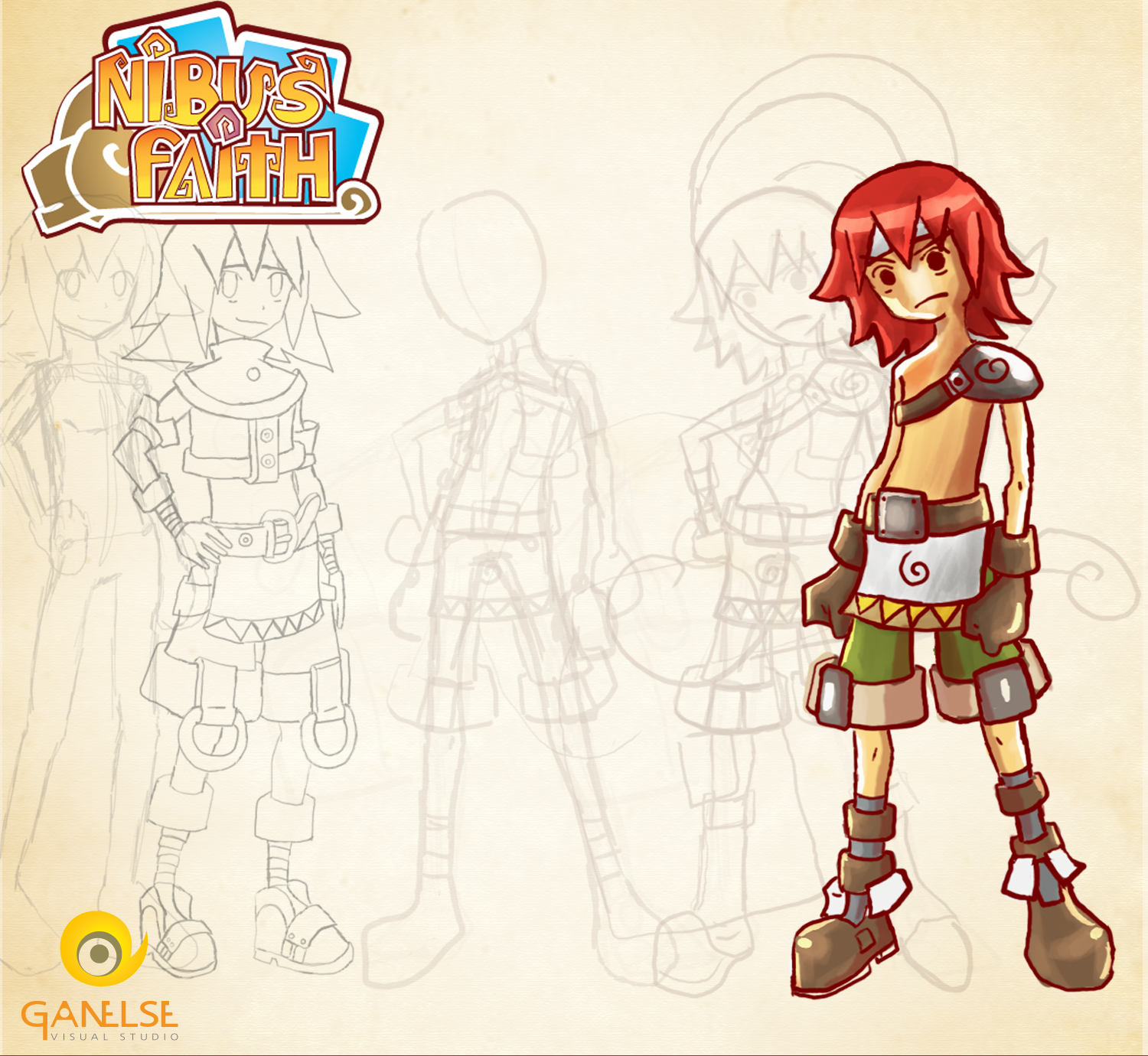 Concept art of the main character. It changed their traits to make him more charismatic. With clothes and childish expressions to give the air of simplicity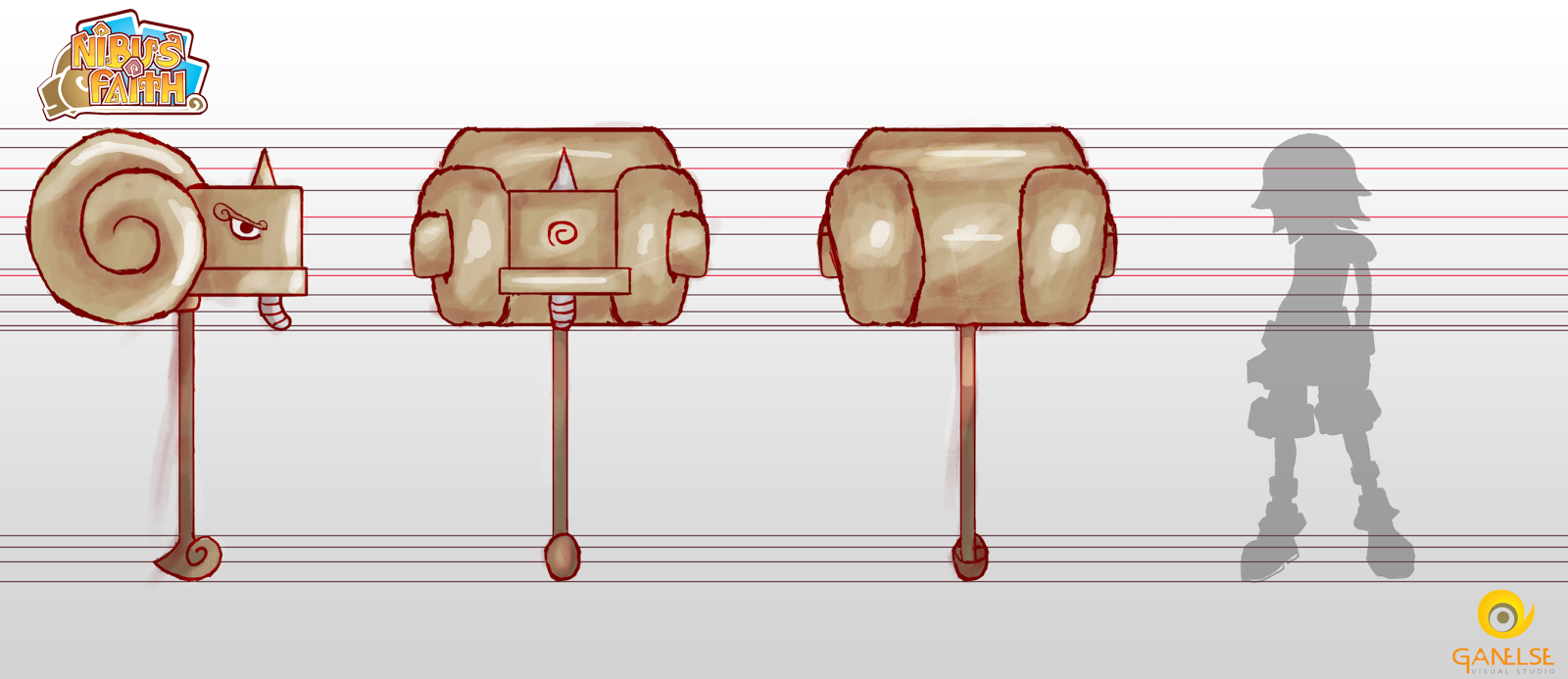 Lamaru is the mighty hammer of courage. It was necessary to create this conceptual art to know the size of the size compared to hero
Well that's it folks! Anyone who wants to can send suggestions or opinions by email or by ganelsestudio@gmail.com comments down here! Do not forget enjoyed our page in the facebook, will greatly assist in the disclosure. I thank those who are helping me and soon leave clearer how the game will be showing more and more about everything! Finally I am leaving a wallpaper I made here as to put those who want to download image just access this link!