NEXT UPDATE PREVIEW: Revamped Mixer and New Action Hold Feature!
Hello DvDrummers!
From the last development update We have worked to revamp the mixer and the sound management of DvDrum, to adapt it to the new infinite drumkit system!
The new mixer is like to old, but it includes a new and important feature: "Action Hold"!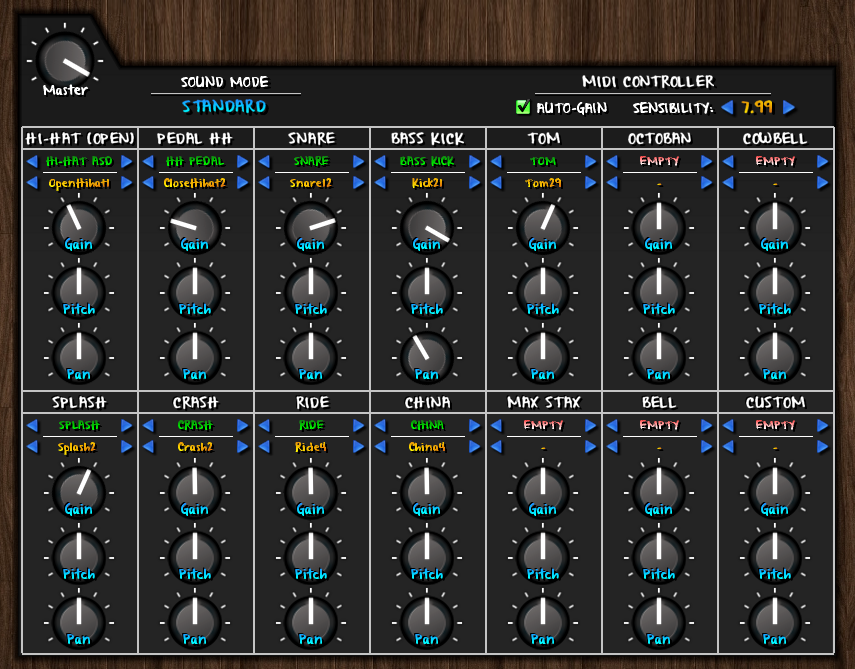 THE NEW FEATURE: ACTION HOLD!

This new feature allows to change dynamically the components sounds during the playback. It works like the Hi-Hat Pedal, by pressing the "Action Hold" Key.
Every component have two sound settings now, and the new feature allows to set the secondary component sound setting, to switch after from "STANDARD MODE" to "ACTION HOLD MODE" by pressing the action key during the playback.
The Hi-Hat component uses the Hi-Hat Pedal key to switch mode, from "OPEN" to "CLOSE".
The mixer will change visually by changing the current sound mode: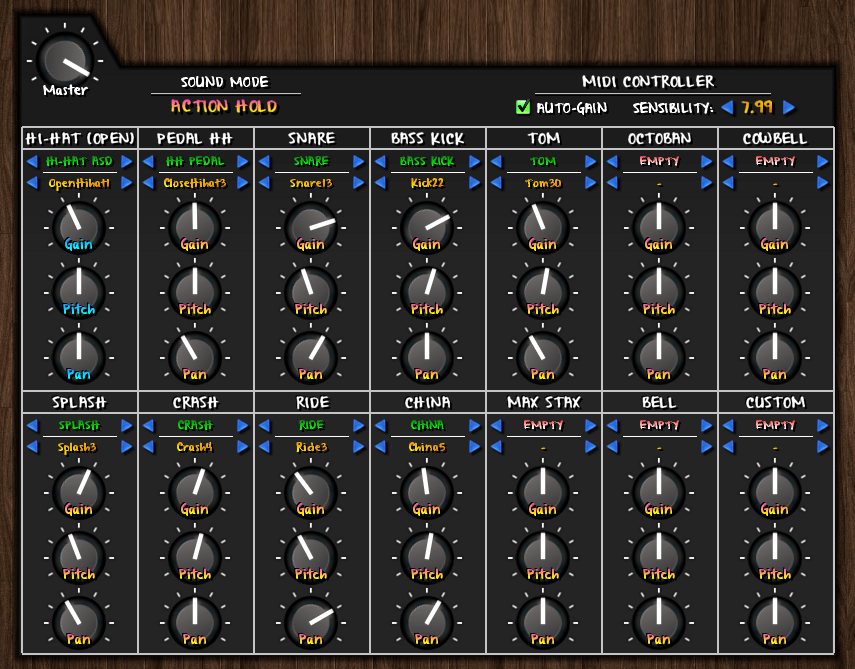 With the new "Action Hold" feature will increase the possibility to make new sound effect during the drum playback, for make a better and realistic drummer experience!
What are you think? ;-)

Have Rockin' Fun!
\m/ __ (- . -) __ \m/