Hi,
It's end of the week so it's time for the Next Dev log.
We have add some new Features like Hot Key Mapping in Settings Dialog and also we have now some "Tutorial like" Hints during the Gameplay that makes it a little bit easier to understand how the game should be played to win.
We have also rebalanced the start Map, so that it should be now much easier to solve the first map.
We have also add two new Towers, MiniGun which is available at the beginning of the Game and Artillery Tower which can be unlocked if you are in Level 2 and if you have enough Crystals collected.
I have also add some small blood effects when the units are hit. And of curse we have also fix a lot of Bugs related to save Game and the new "Desert" Map on Yellow Moon.
Funny News: The Game was also reviewed the first time on you tube and i like to share the video with you:
Any Feedback is welcome, here on discord or on itch.io:
And now some Pictures of the new Towers and Functions:
New Hints: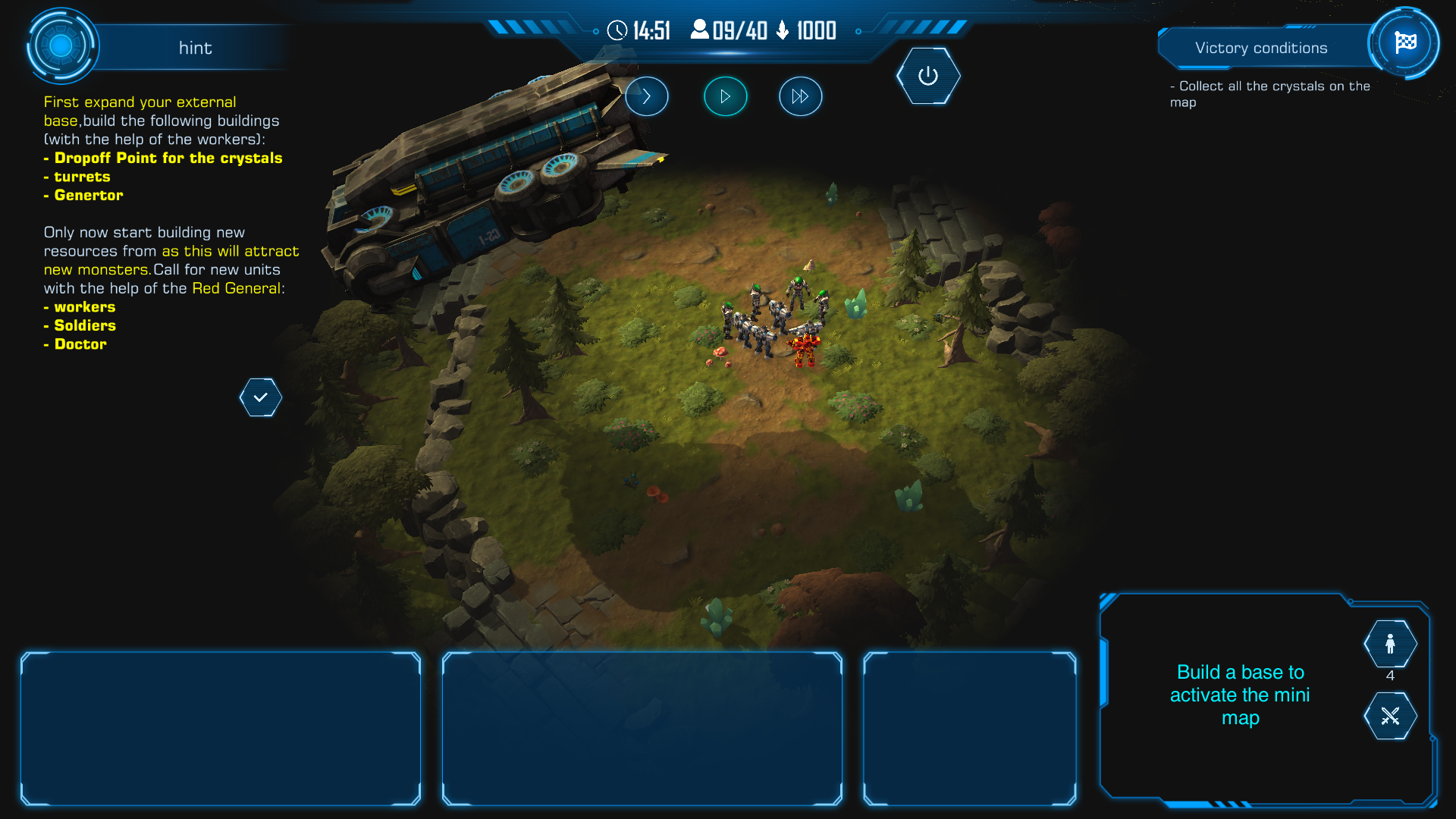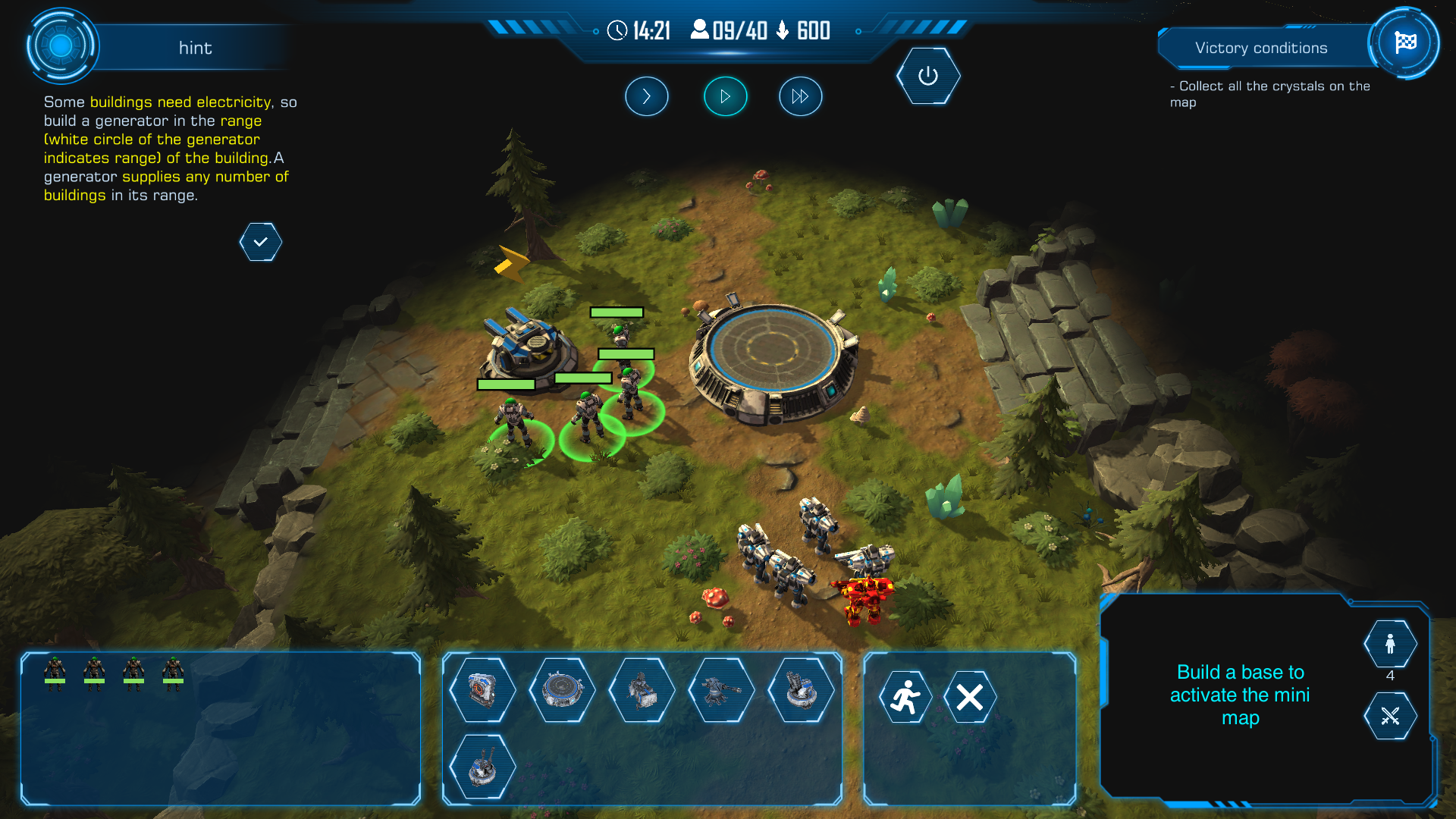 New Towers and Blood Effect: