Here is the video: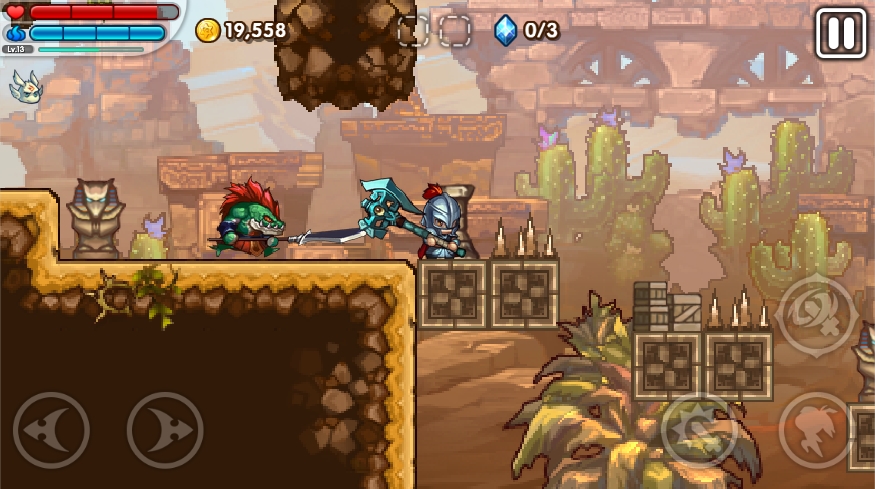 You really need to be careful of his weapon, always hit me suddenly.
Water theme. Walk in the water is quite different, and there is a special magic stone which can reduce the resistance in water.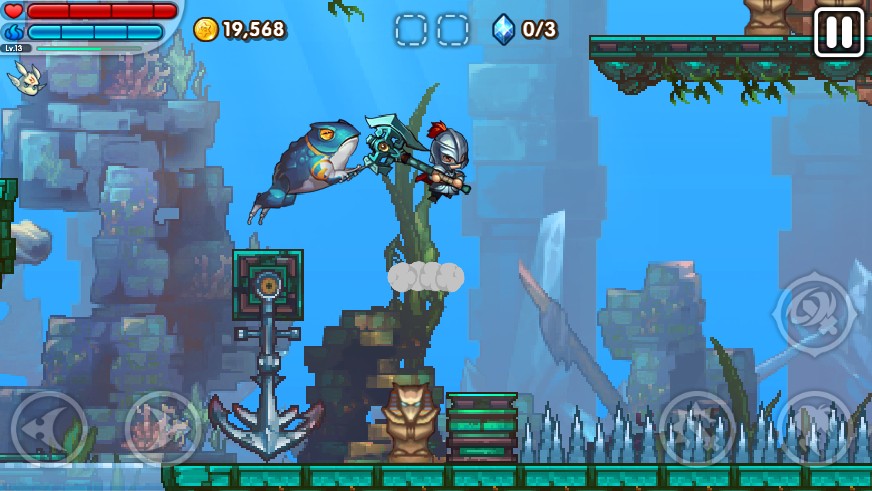 Walking in the water will slow every movement. And here you need a Water Stone which will faster your movement and jump higher, you will find some treasure in water which can enhance your weapon and skill.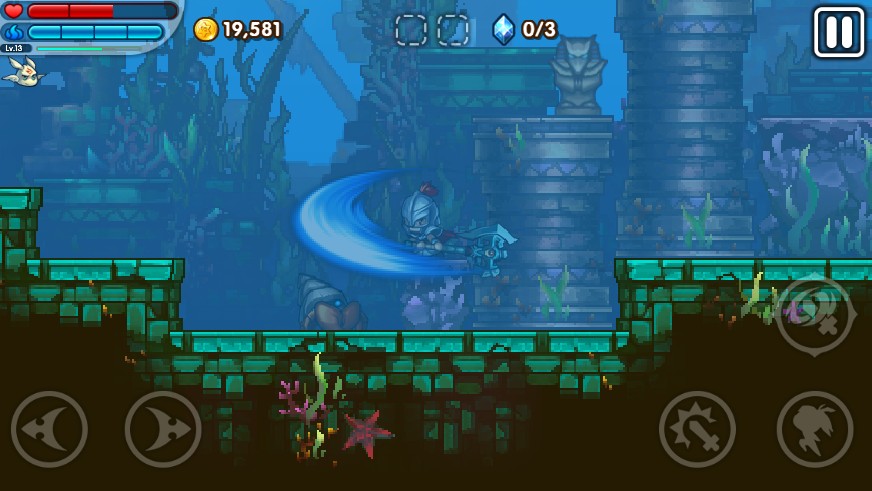 Fire theme. Every theme has different gears and enemies. Quite fun! Really be careful of all the gear, they can send you to the hell before you notice them.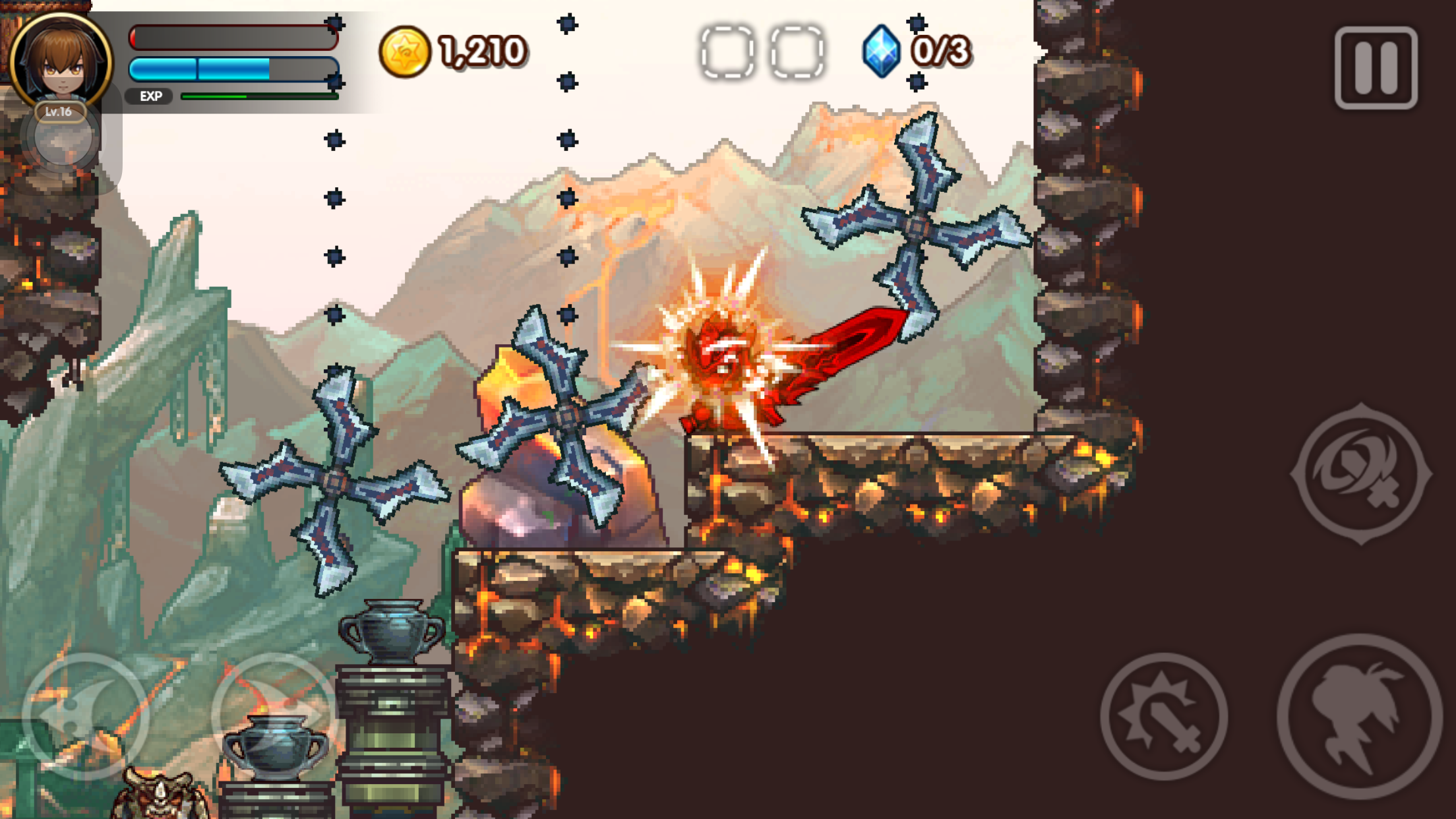 Unlike water, the magma can hurt you. Though, there are some chests under the magma. So you need the Ice Stone which can avoid the damage of magama. In this game, you will find lots of treasure like Ice Stone which give you a special skill or weapons which have the high damage and so on.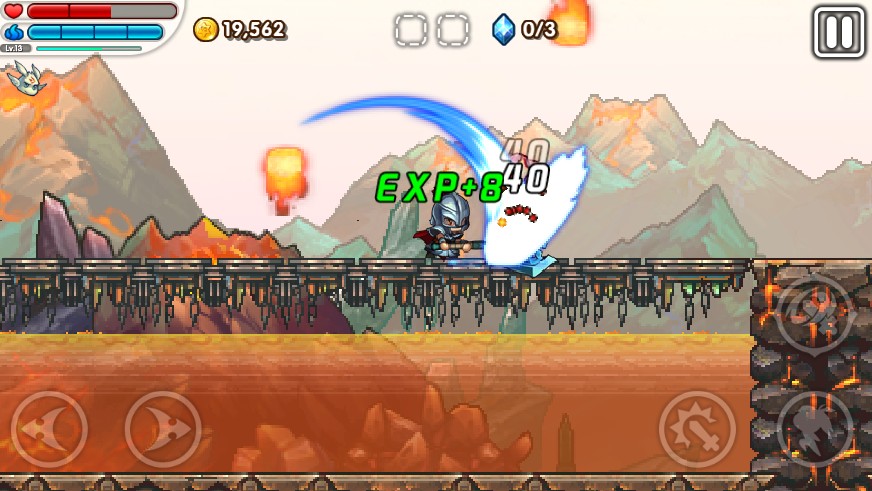 The bosses are quite characteristic. Maybe in the beginning he's a Stone Giant, but next second, you don't know what it will turn into.
This is one of the boss. In the beginning, he's a stone giant, then it turns into a snake demon!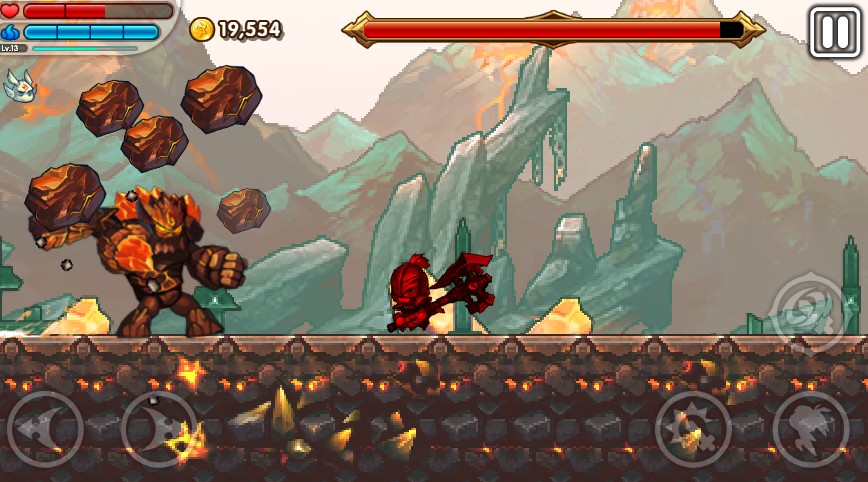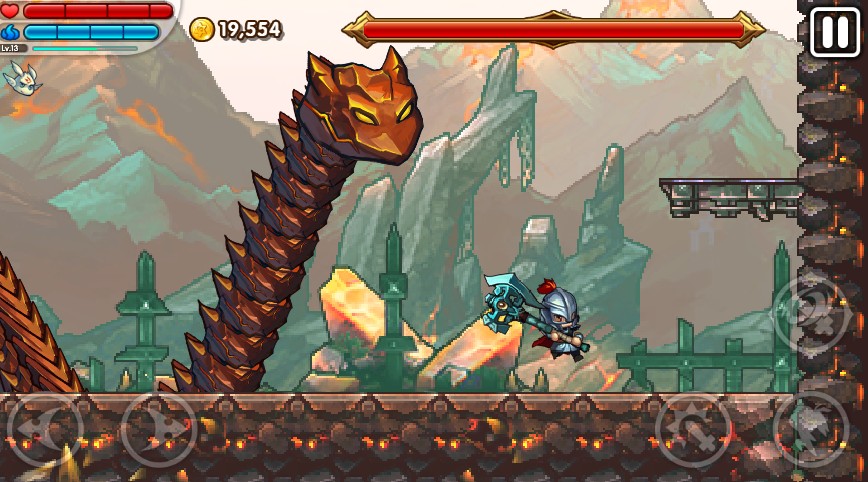 Generally speaking, you will find a lot of surprise in the game. No matter the art or the game.