So, what's up?
Various things happened since the first trailer for Psycologico were published. GreenJacob, a young italian youtuber, already tried and reviewed a Closed Alpha Prototype of the game, ad that same Prototype (named version 0.0) is now old, becayse we are working on the brand new, bigger version 0.1, which we hope GreenJacob will try. Below you can see a w.i.p. from a new tricky location. The game is going well, even if slowly (we all ave many opne projects and have to deal with the study), and the main quest is now working on graphic and eventing polishing as well as on expanding the already set up mechanics.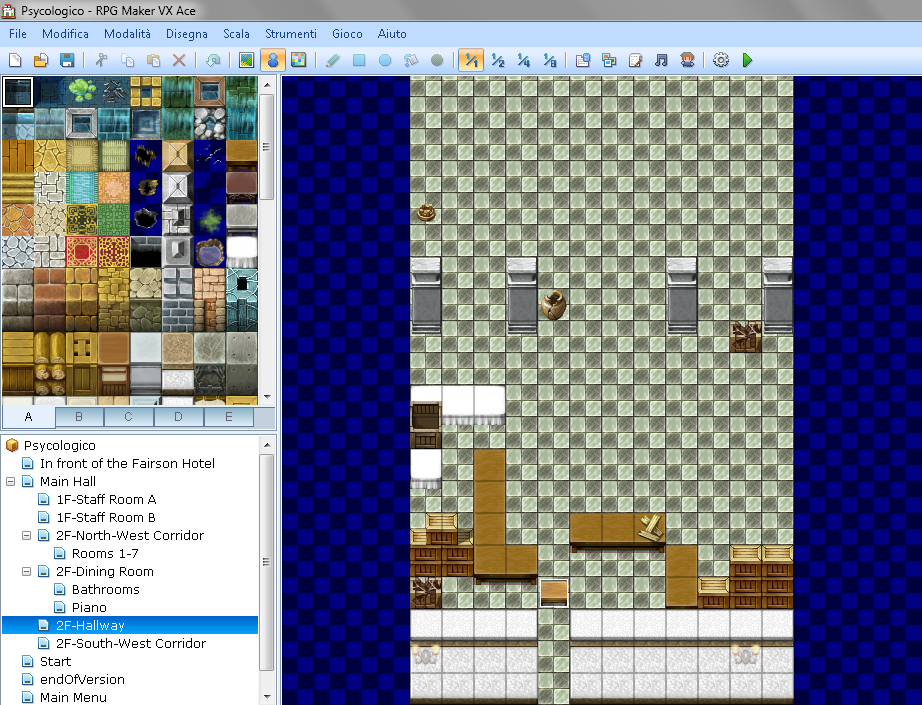 But there is even more!
Insexidamber, the indie experimental metal band responsible for the original soundtrack of Psycologico, is working on his first demo album, which will soon published on Bandcamp, and from which we will take one song for the upcoming story trailer of Psycologico.
At the end of this article you can see the cover for the album made by Targiom Aiogi, our Game Designer.
So keep updated, follow us everywhere you can and stay tuned.
Tokumei No, Eventing/Level Designer