- Updated GUI -
First of all, in-game "adventure" GUI has been updated and now not just look better, it also shows certain keypad number which you can press when it shines. I'm also working on the other GUI things to make game more intuitive and understandable.
- Comics scenes -
Besides interactive cutscenes, TLD also has comics scenes between levels.
Here's a 2nd page from the first comics scene in the game: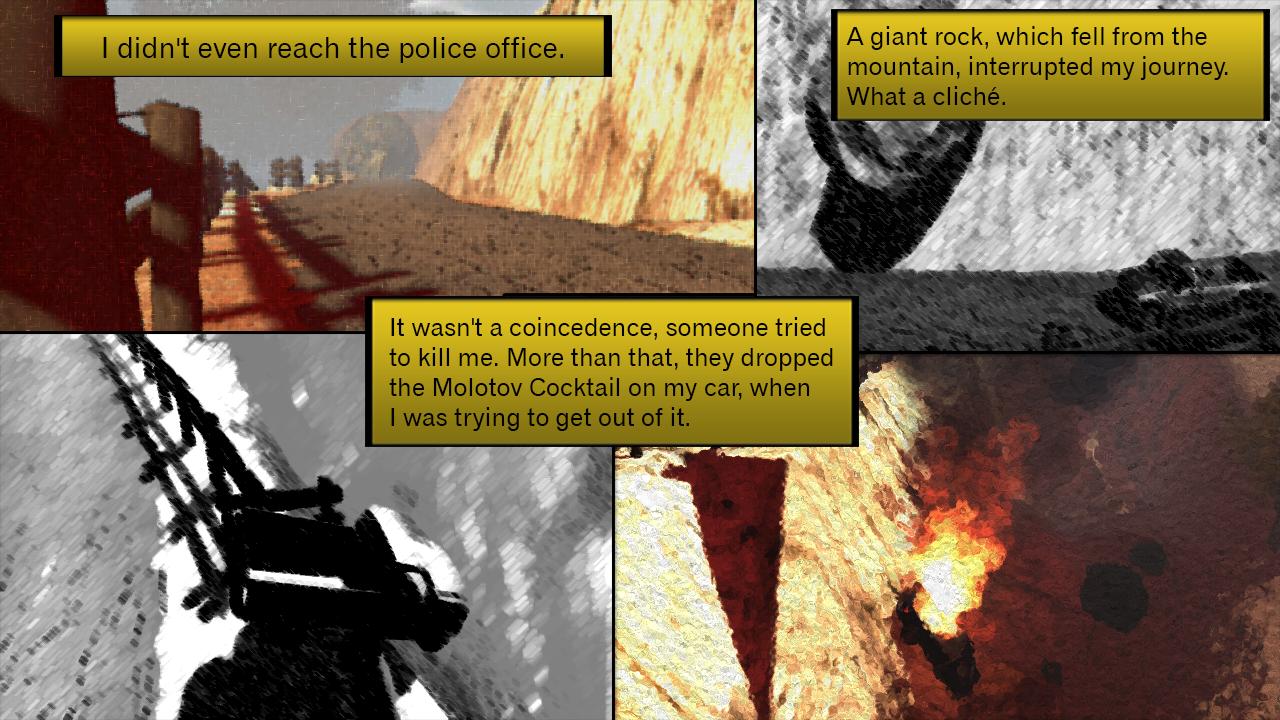 - Newspaper -
Since The Last Disbeliever parodies our world, it should have its own mass media, right?
There's a newspaper called "Faily News" where you can read all the news from the game world. Maybe I'll even make a real website for it later.
(NB: "Chin" is not a typo, it's an in-game title for China).
- Radio -
I also want to add radio to the game, but I still think about its content.
Shall it be filled with some real existing radio show or I need to make it similar to a newspaper?
That's a question.
As for the first variant, I'd like to add "X-Fools" show episodes (old radio spoof of X-Files from 90s), but it's not clear can I use it or not... and I can't find its creators to ask anyway.
More than that, two new screenshots from the "Yugoslavia 2000" level: