News Update #5
Road to Berlin

As many of you are aware Traction Wars was founded as Mortal Engines Modification to depict the struggle between the Tractionist Alliance and the Green Storm. During our time developing the mod we've found we've been increasingly relying on WWII for inspiration and reference. This combined with the potential problems associated with trying to use an excising copyright the team has decided to move to producing a WWII modification. This was a difficult decision for us and we hope that the community will understand why the decision had to be made. We will be keeping our name and many of the original plans as possible that we and the community had for the "Mortal Engines Version" of the mod.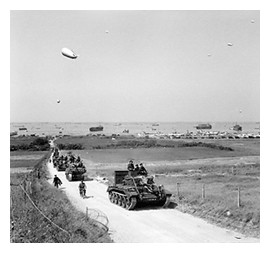 We will be following the story of the British advance through the axis territories and the determined defence of the Wehrmacht after the Normandy Landings. It will be a fun, teamwork based multiplayer environment where each team has to work as a single unit to win the round. We will not be featuring the Americans in the first release. There is no singleplayer campaign currently planned and due to this and other factors we would like to announce our movement from Crysis to Crysis Wars.
Last month saw the arrival of SolidSnake on the team. He is already working on the first two maps for the new WWII experience. However with this new direction we are looking to expand our team with new members. So if you are a Modeller, Texture Artist, Coder, Scripter, Sound Artist, an expert on WWII or just good at painting in a program such as Photoshop and you think your skills could benefit the mod then please fill in a recruitment form here. No modding experience is required although it does help!
This month has seen a lot of talking and many changes but we hope to return to our usual monthly updates next month with usual renders and sneak peeks at what is to come.