Ohaiooo!
Another month and half has passed and it's time for another status update.
I originally wanted to post new updates more frequently - like once a month or so - but sadly I've been struck by the flu and lost some time because of it. I'll try to post the next one on time.
Anyway, what's in this update you might ask?
"It better contain the ninja, cause you promised it in the previous update"
You're damn right it contains the ninja!
And aside from that I designed some abilities for each of the classes and added an offline mode for the single players out there, which I'll elaborate more below.
And finally I added/improved some of the UI, stats on gear are now working and a pet AI has been created.
Major Features
---
Tesura the Ninja
Well here she is, Tesura the Ninja.
"The warrior lurking in the shadows."
if you wanna see her in her full glory, here's a link to a 3D build on artstation.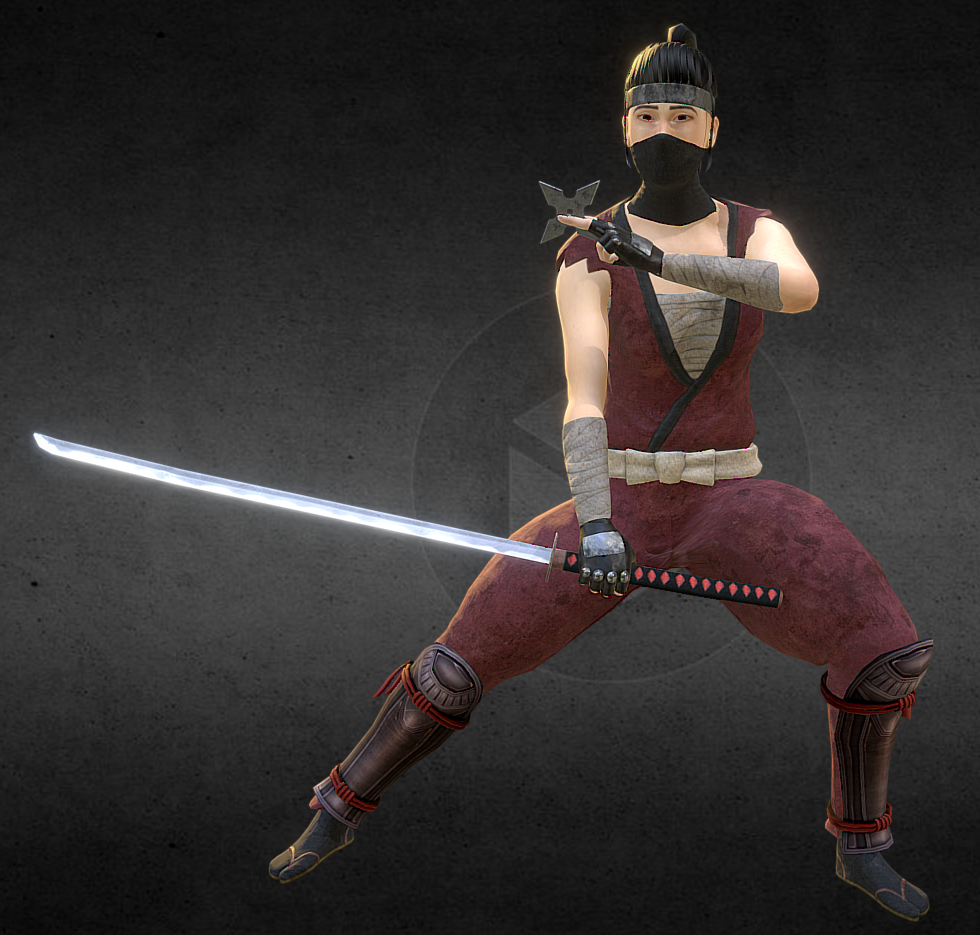 Well currently she's not so much lurking in the shadows, as she is running around in plain sight, but she will get skills revolving around shadows for sure.
Here's a video clip of me gearing up the ninja with her first set.
She's still missing a pair of shoulders, a base set of pants and a ninja trinket which are for another update.
And a separation of gear chart example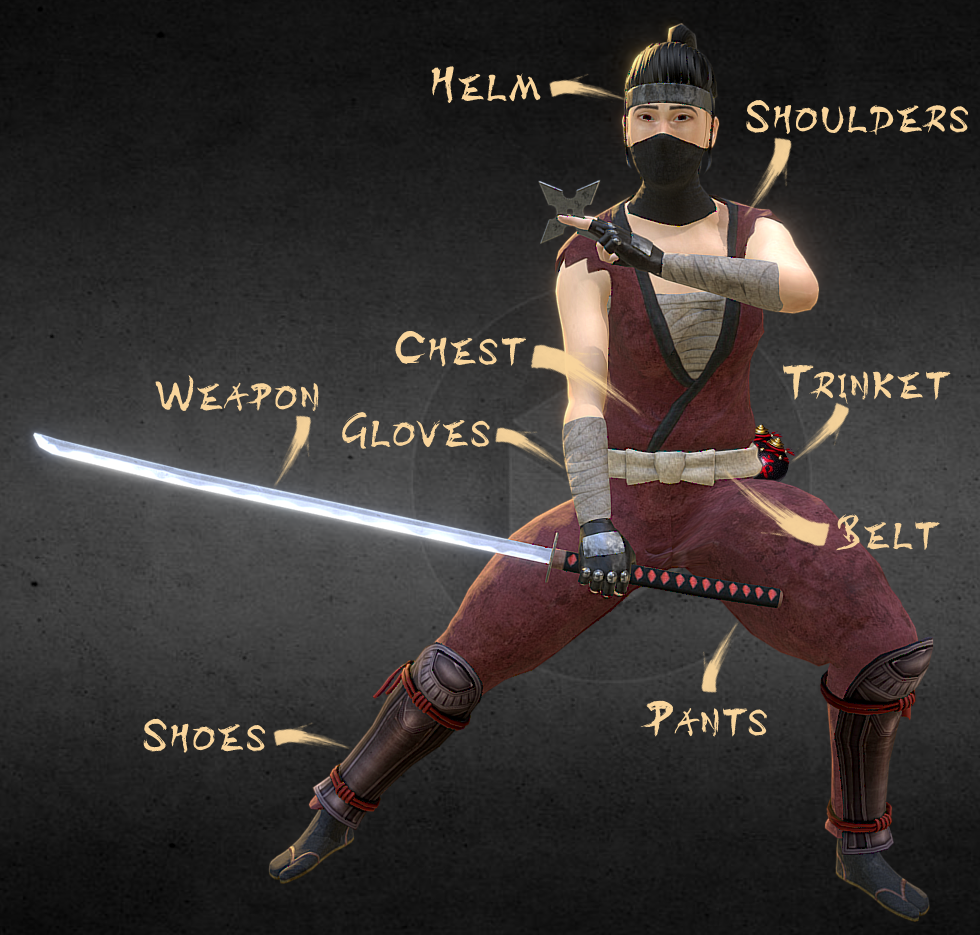 Class abilities:
I made a couple of abilities to give the classes some personality.
Right now they each have a unique ranged ability with a separate behaviour for testing and a melee attack.
Necromancer abilities:

Well you already saw this one, but it's a necromancer exclusive skill now.
The Venom Ball does damage on hit with a damage over time effect.
I also added a light source to make it a bit more interesting looking.
You're not a real necromancer if you can't raise the undead, obviously.
So I added exactly that.
You can only raise skeletons from dead enemies and currently they only last 20 seconds before they despawn.
Ronin abilities:
The first ability for the Ronin is the Blade Gale.
I wanted a Samurai X style ability, so the ranged weapon swing attack seemed pretty fitting.
It's a double swing attack with a piercing effect.

Ninja abilities:
And finally we have the ninja's first ranged attack.
Obviously it's the Shuriken Throw and it's a triple combo attack.
Offline mode:
I added an offline mode to the game for anyone who just wants to play single player regardless if they have a working internet connection or not.
Offline mode and online mode are two separate modes, they each have their own set of characters.
In a perfect world I would want the characters of the online mode be available offline too, but sadly because of cheating that's not something I can do.
I am thinking of doing some kind of character copy from online to offline, but the changes to your character in offline mode will not sync to the online version.
Minor Features
---
Stats
The following stats on gear now actually do something.
Attack power/Spell power
Crit chance
Crit damage
Health and mana
Currently all the abilities have a power coefficient which take a % of your attack power/spell power and add it to their damage.
Also skills are now able to crit according to your crit chance and the increased amount of damage is taken from your crit damage modifier.
And finally if a piece of gear rolls extra health or mana, you get that amount added to your pool.
All these stats are subject to change tho, these are just for testing and might be changed or removed entirely.
Character creator V2
The character creator scene has been updated.
I added the Ninja, updated the tooltip and added some more scenery.
Screenshot and videoclip with animations and info here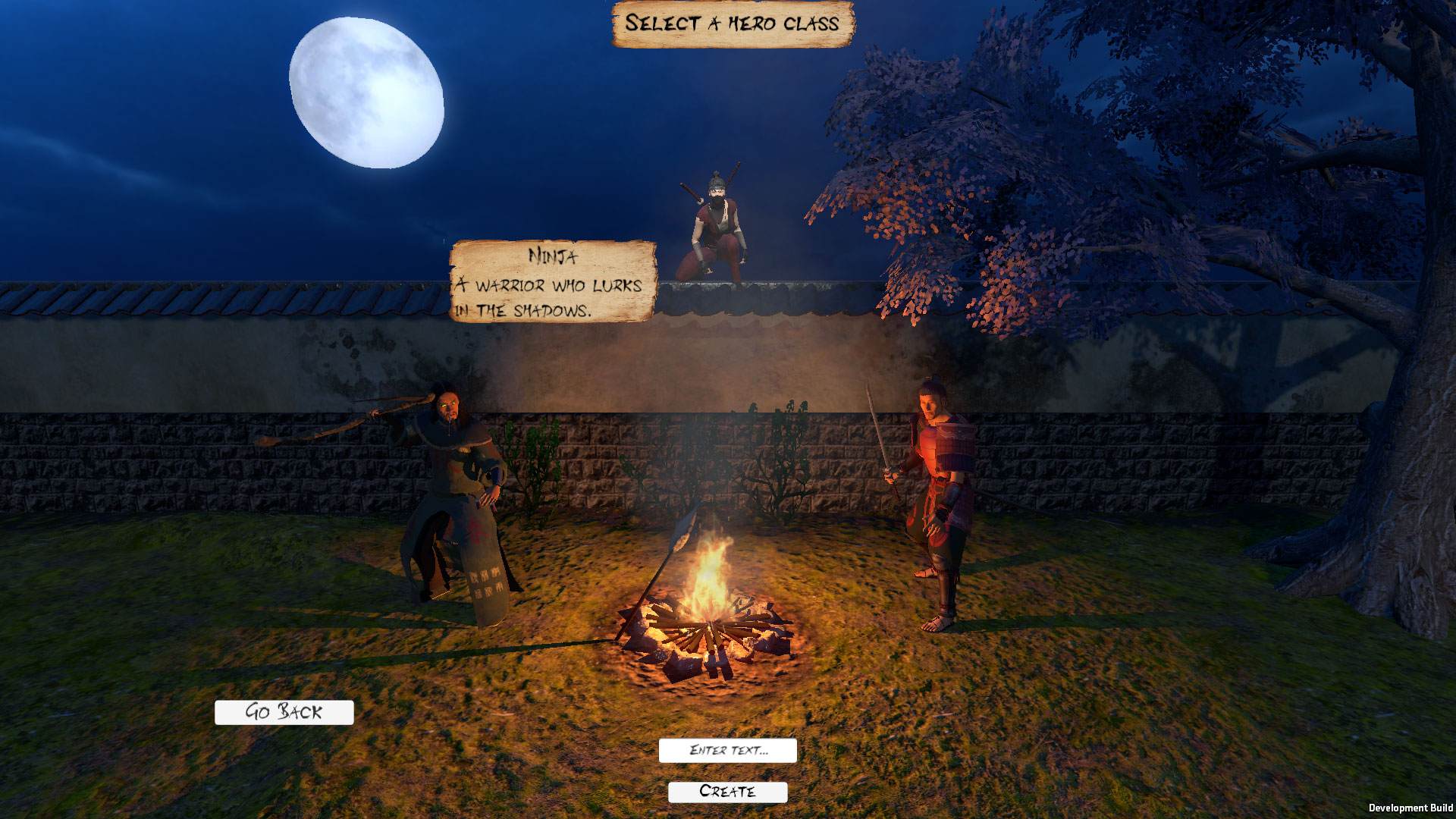 Floating combat text
In the videoclip I added you can see a simple floating combat text which shows standard damage scrolling up and crit damage popping out.
Spellbook
I added a simple UI for assigning skills to the ability bar.
Right now it shows all the skills available to each class for testing, but eventually these skill will need to be unlocked by leveling.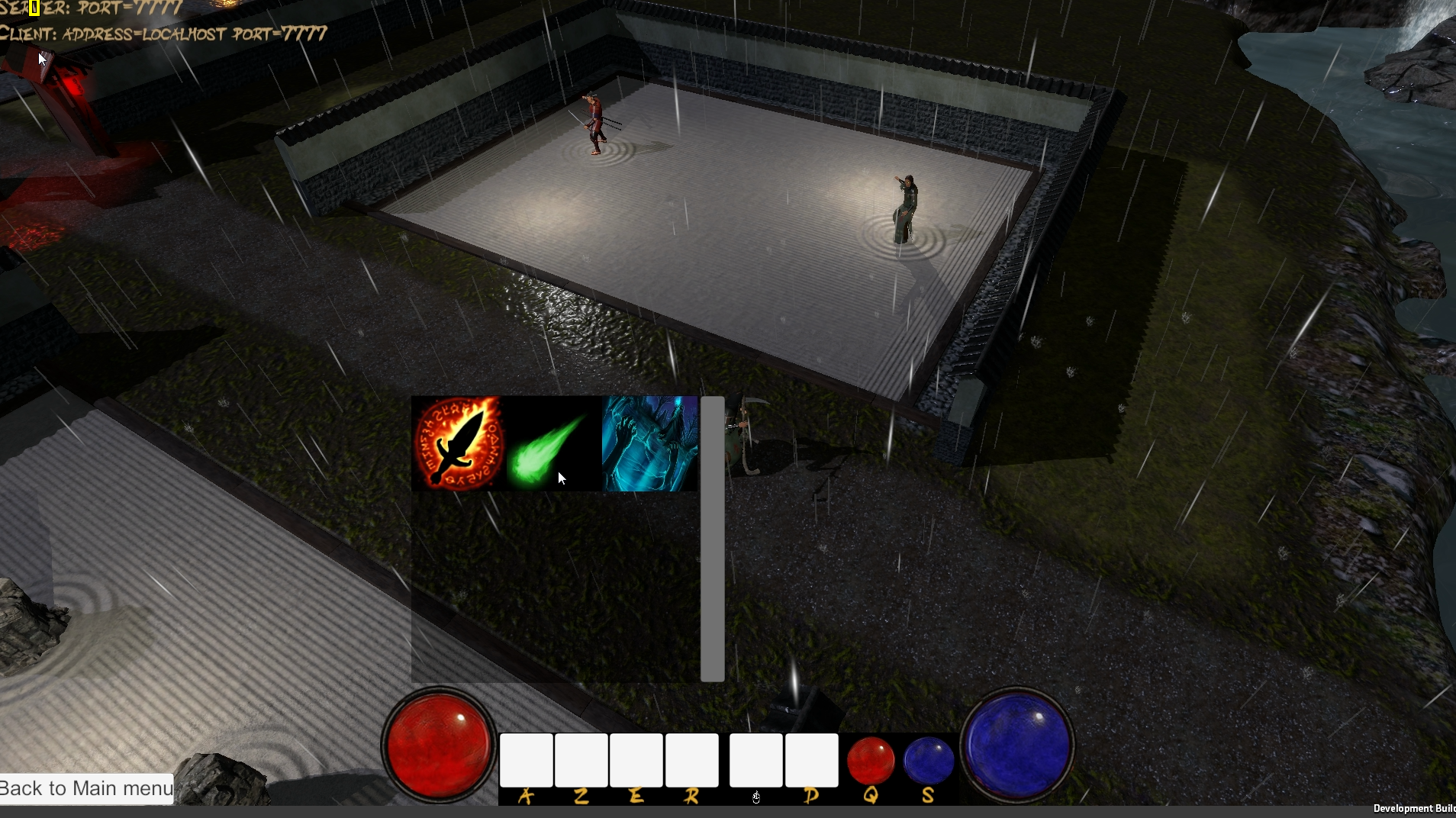 Inventory updated
I updated the inventory to fix bugs and add some quality of life changes like equipping gear by right clicking on it.
And that's another wrap peeps.
As always let me know what you think in the comments or on the forums.
I hope you like it.
Sayonara!