Hey there!
It's been a while since our last post but there was (and still is) a lot of stuff to do.
In the past 2 months the whole rendering pipeline was rewritten from zero and both the performance and visuals are a lot better now. Besides that, a couple of new features have been implemented.
Here's a screenshot of Crytek's Sponza scene with our new pipeline, just to give you an example of the visual quality which is now possible: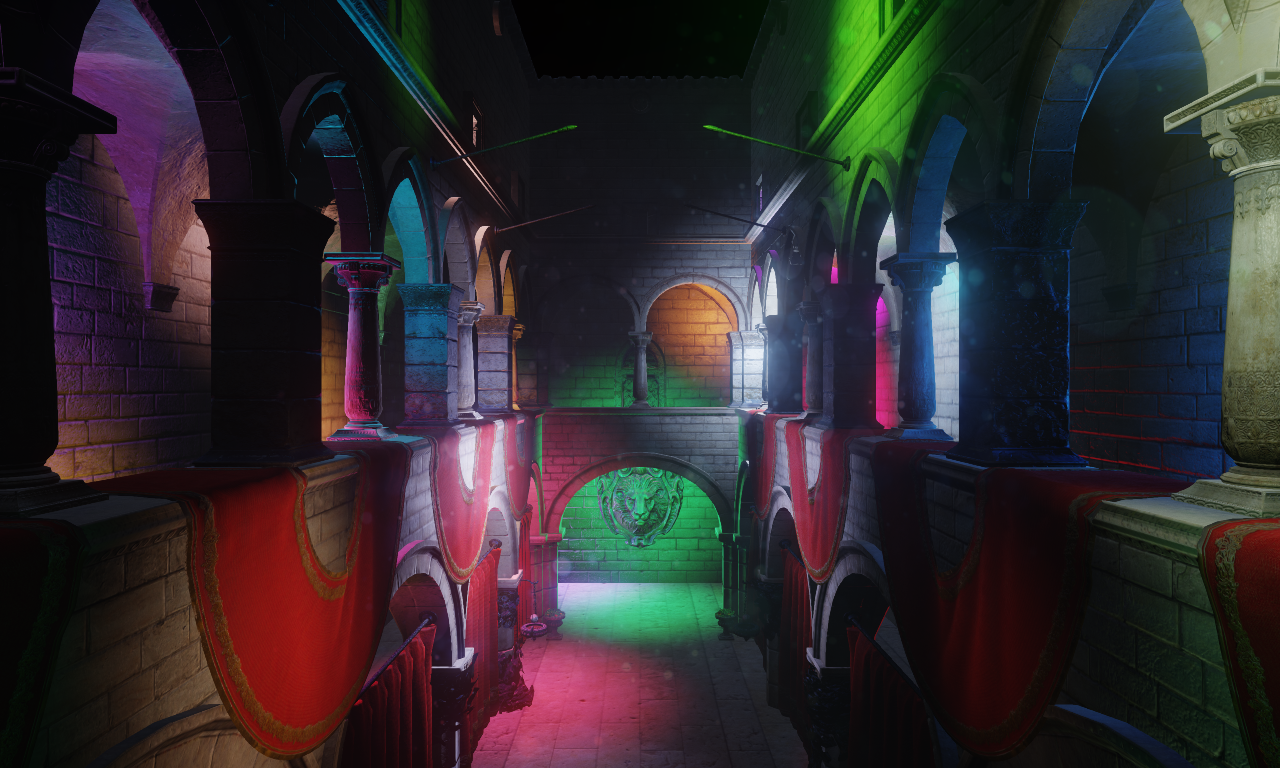 Have a look at the gallery to see more screenshots.
For those who are interested, here are the main features:
- High Dynamic Range Rendering for the whole pipeline
- Support for Deferred Rendering, Forward Rendering and Light PrePass
- High Quality Bloom (up to 4 Layers)
- Exponential (height-based) Fog
- Support for Normal- and Specularmaps
- Environment Mapping
- Unlimited number of lights
- High Quality Lighting
- Animated sprite-effects (animated particles)
- HDR Tonemapping
- 3D-Lut Color Grading
- FXAA and SSAA
- Some other fancy stuff (lens dirt, velvety, temporal film grain / dithering effect, vignette, ...)
Hope you enjoyed this (small) update, we'll try to post them more frequent in the future so stay tuned!
// Alex