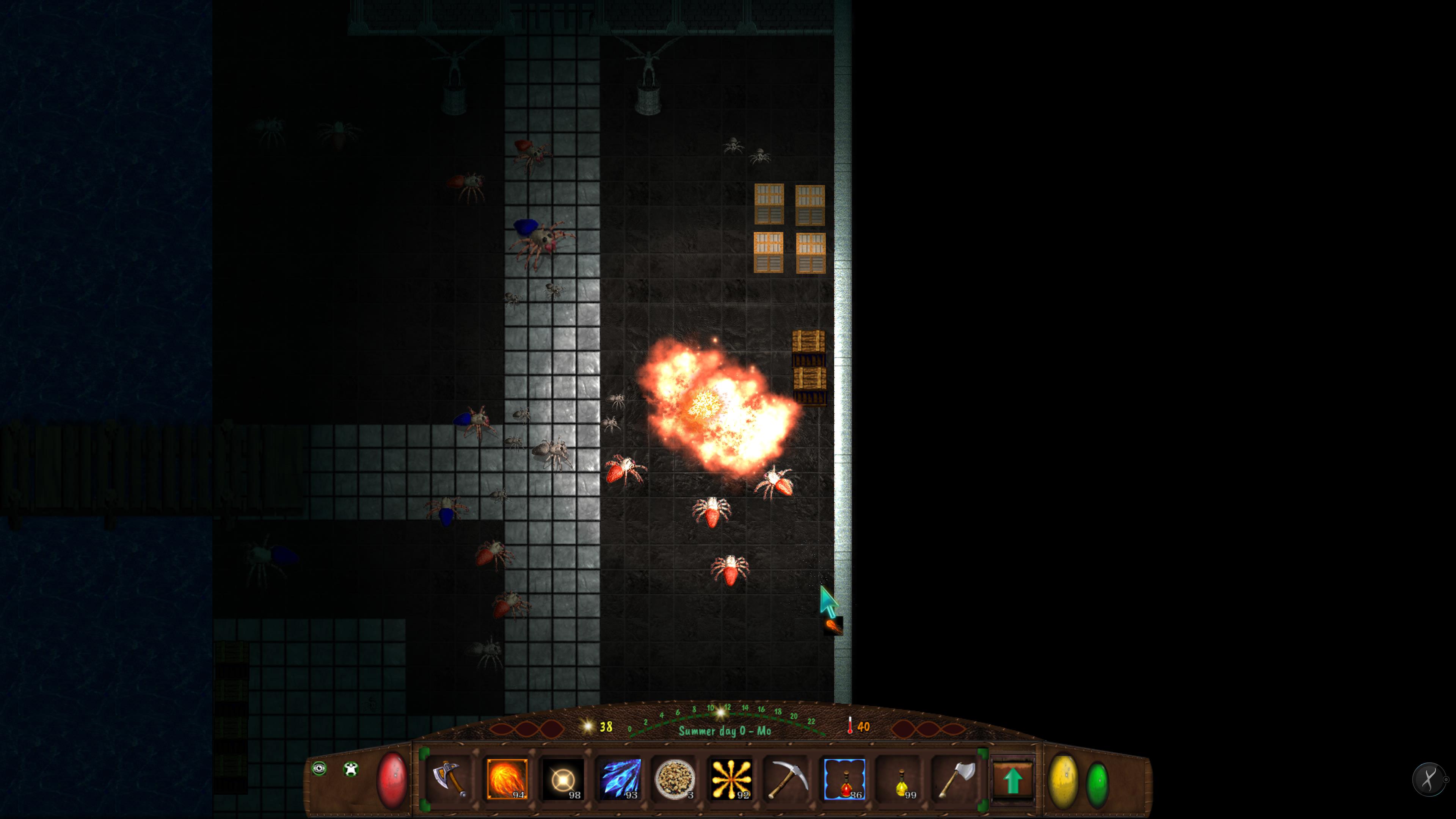 Hello Community,
It has been quiet around my game Behind the Horizon for a while. This is because I am currently working on the integration of normal mapping into the game. This made it necessary to create corresponding normal maps for all textures (and in my case there are a lot of them), load them and use them in a shader. This makes the lighting in the caves and other dark areas of the game much more atmospheric and creates many interesting lighting effects.
I hope to be able to upload the whole new system to you in 2-3 weeks. There will also be a small trailer, which will mainly introduce the new lighting system.
At the same time, I am working on the concept for the first story add-on, which will take some time. At least I can reveal that the story takes place after the main story. Therefore, you need to have played through the main game.
There will be new items, new plants and trees and also new monster types with new mechanics. Plus, of course, new handcrafted areas both above and below ground.