Dear friends, we know that you want to play the game as soon as possible. And honestly, we do our best :) So what have we been done?
1. The most important achievement of recent weeks has been the refinement of one of the founding mechanics. So, as you already know, the settlement has Spirit Points. And each settler has his own index of the Spirit. Depending on the buffs and debuffs he receives, he generates and accumulates the Spirit and then gives it to the piggy bank - the Spirit Altar (this is what you see on the image below). With the help of the Altar you can use various spells to help you. But the amount of the Spirit Points is limited. However you can increase it by doing various things in the game: destroy the monsters dens, save the settlers, repel attacks during the Blood Moons, etc.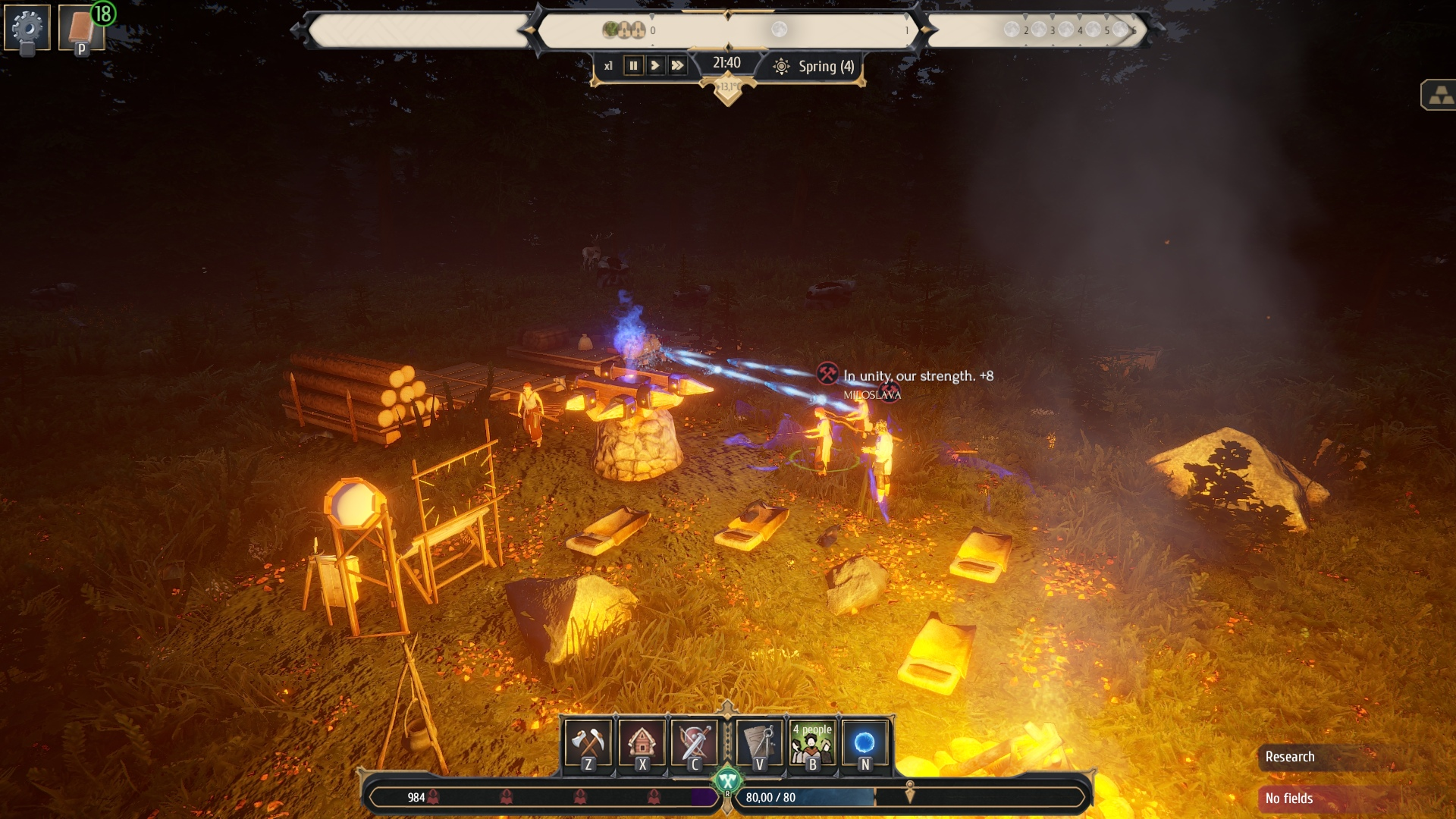 2. Also we had a problem - the settlers sometimes glowed like New Year trees, so we limited the appearance of some visual effects. Thanks to that you will not have fireworks on the screen😁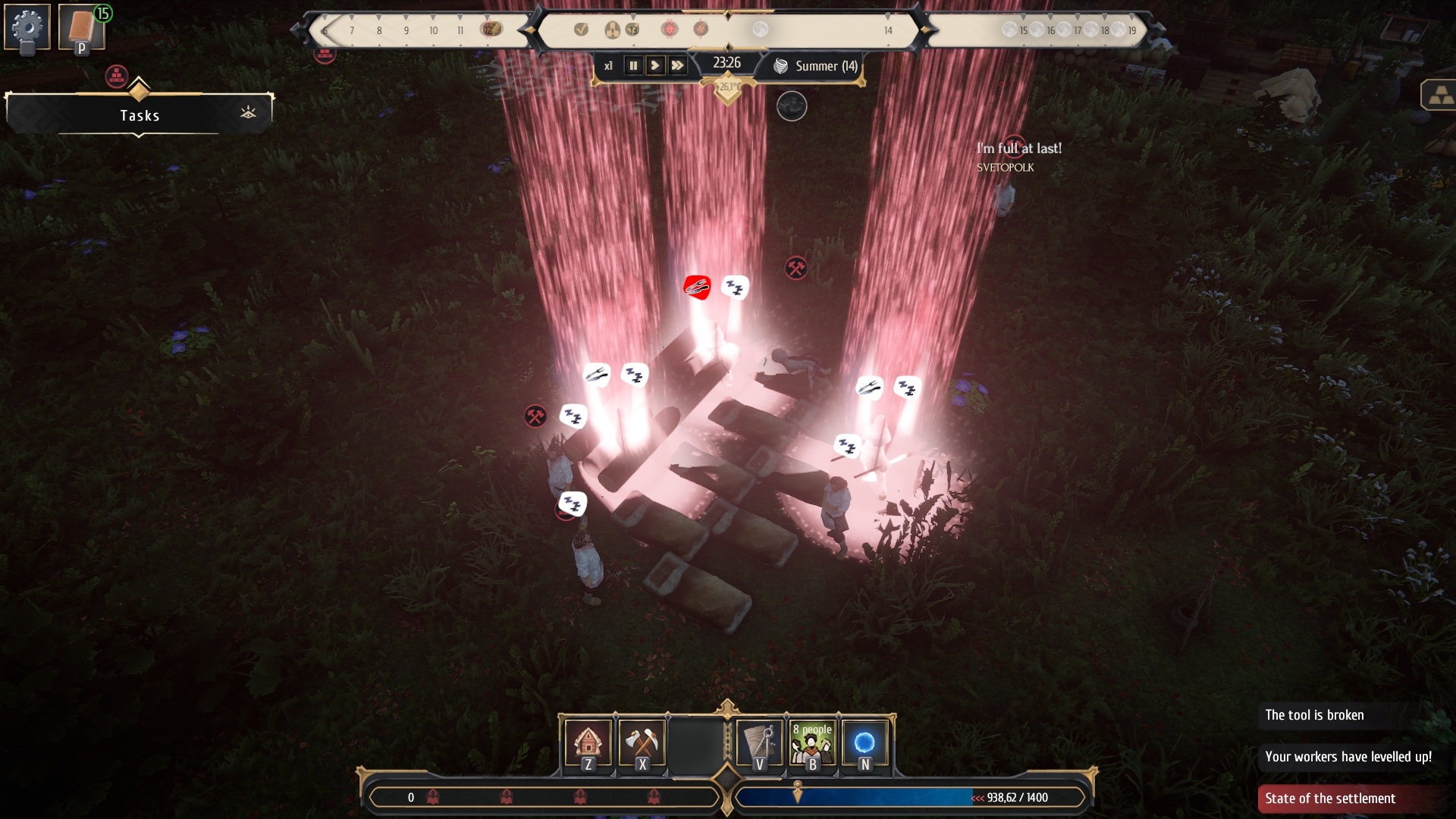 3. Made a control panel for spells of the Spirit Altar
4. Added the call of the Masters. We have already mentioned that there are Masters in the game: Master Tailor, Master Herbalist, Master Cook, etc. So, increasing the amount of the Spirit Points, you can call some of them to your settlement. Cool? Cool!
5. Added a new spell in the Spirit Altar, which allows you to grow wild plants. Spell is still in development, so it can look strange now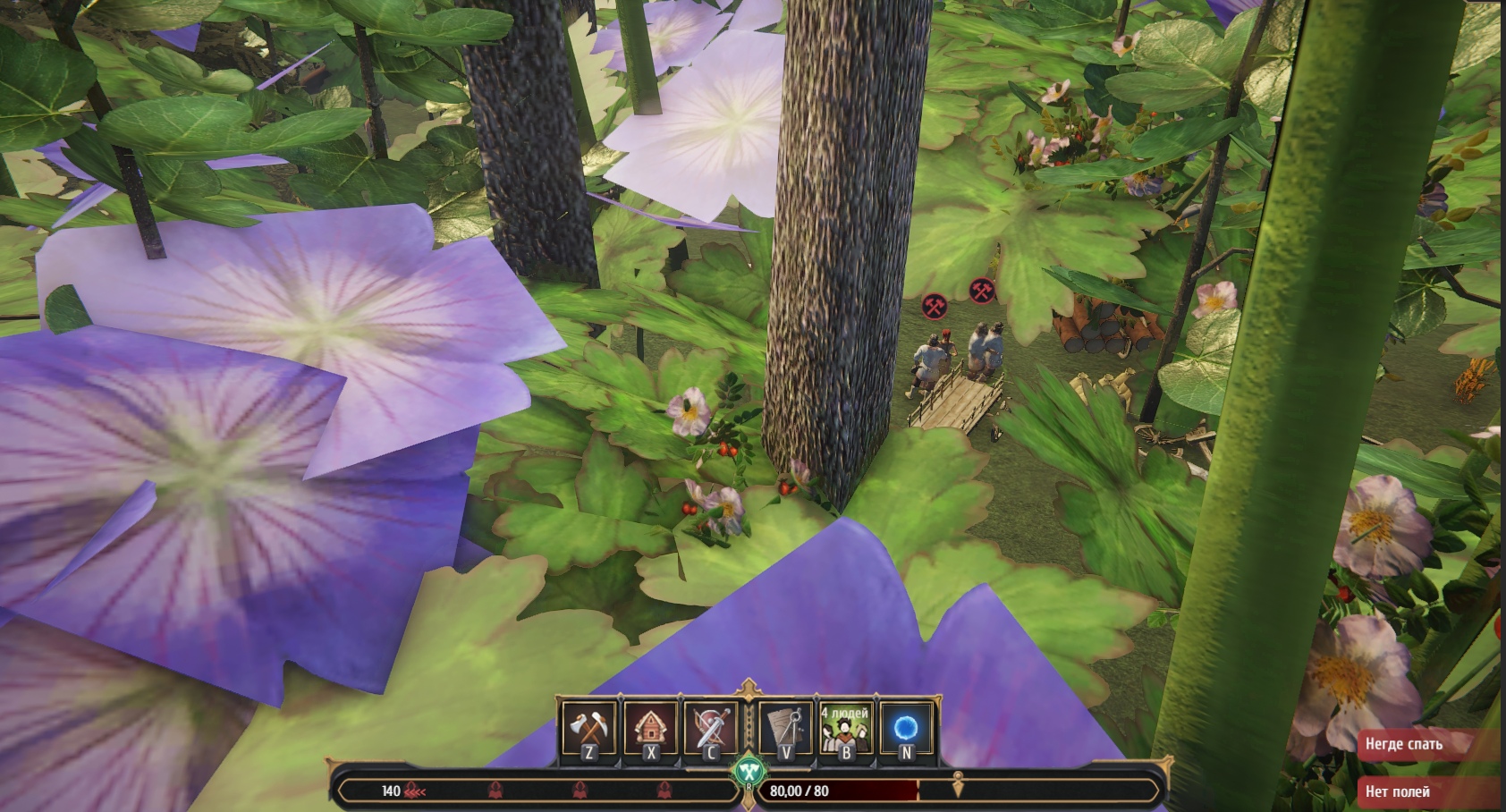 6. Also, we have a new poster!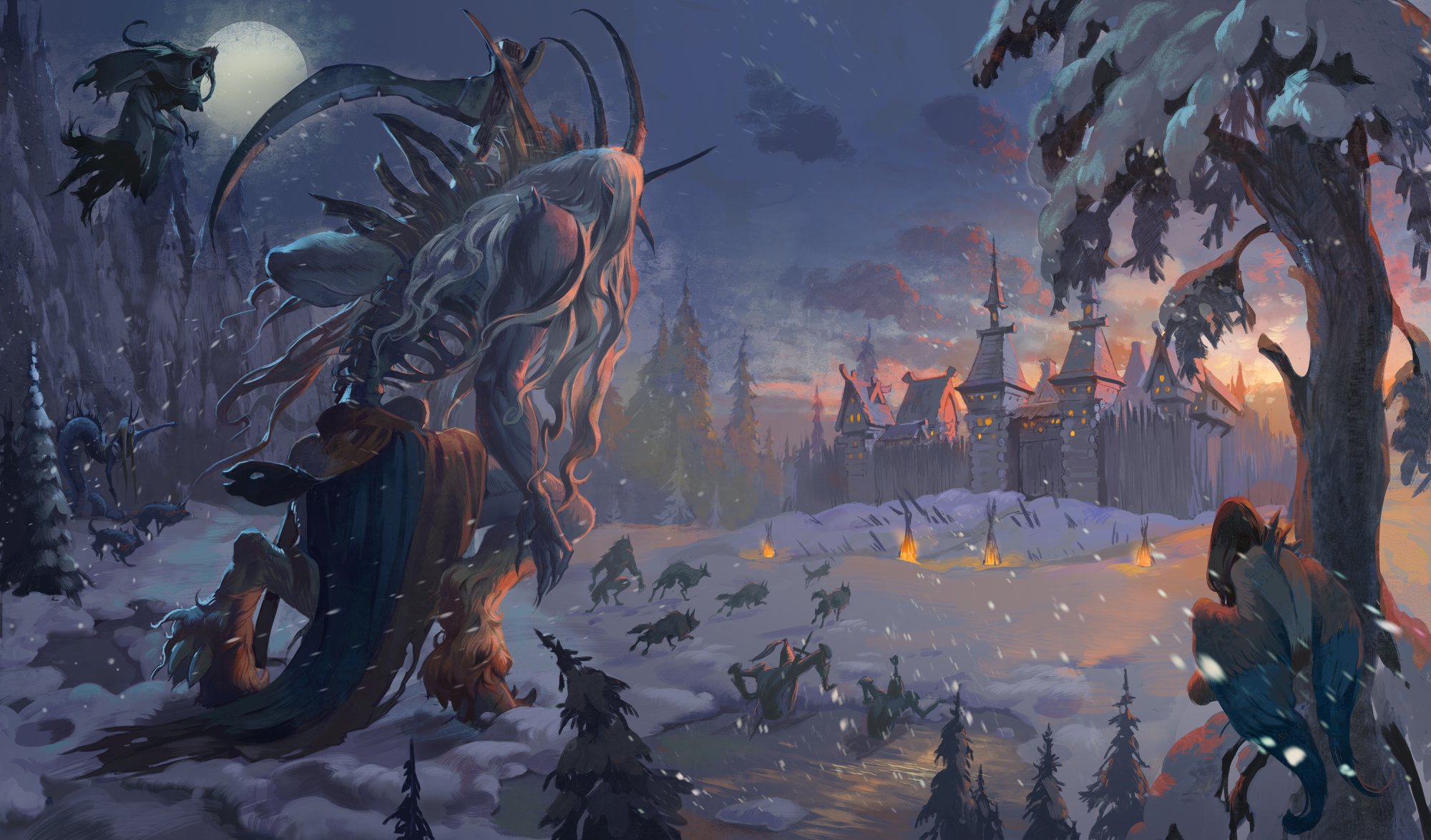 7. And, of course, we corrected a whole bunch of bugs
As you can see much remains to be done. But don't worry, because we have everything under control😉
We are in Steam - Store.steampowered.com