As you probably don't know, Don't Kill Her won a national swiss contest for best games of 2012-2013. There was a ceremony and an exhibition where people could play a demo of the game. I have to say, I was really impressed by the feedbacks I got. People seemed to really enjoy the universe and the unique atmosphere of the game so far. This is even more exciting since the real purpose of the game didn't show up in this demo. So, this is very exciting.
There was a lot of champagne too, as this picture can testify (i'm the guy on the left, and the guy on the right is Toni, my friend and webmaster).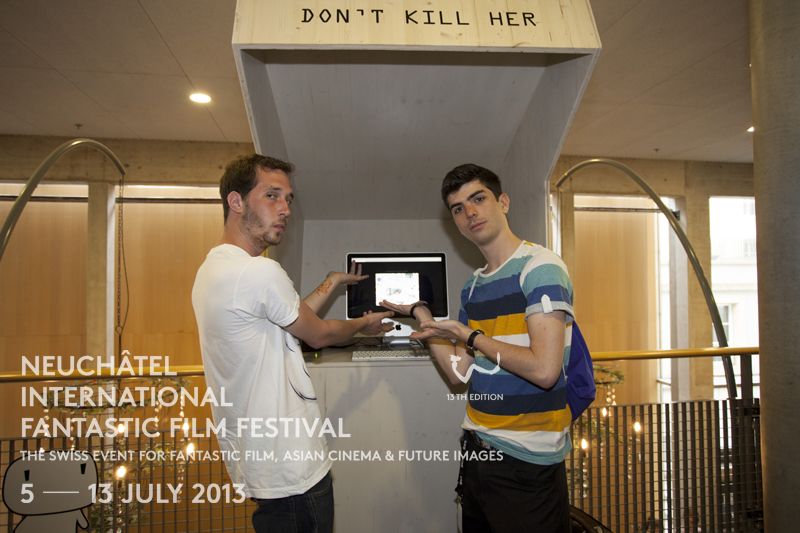 I had to create a new trailer for this exhibition, so I updated the media's page of the game. If you want to take a look, go for it ! Again, I decided not to show a lot of elements. Since the game is very focussed on discovering stuff and getting surprise, it's better this way. But I'm really satisfied of the mood of this new trailer, it really communicates the mood of the game.
And indiegamemag.com even featured it on their website, with a little interview of mine. You can find it there.
Here's the first... "fanArt" if I may say so. It's pretty funny the way this friend draw Her. It's from his blog (french).
It says : "Yo guys, let's show some support to Wuthrer, go on his website, share, donate, send boob's pictures, all that stuff." Couldn't resist to show it :' )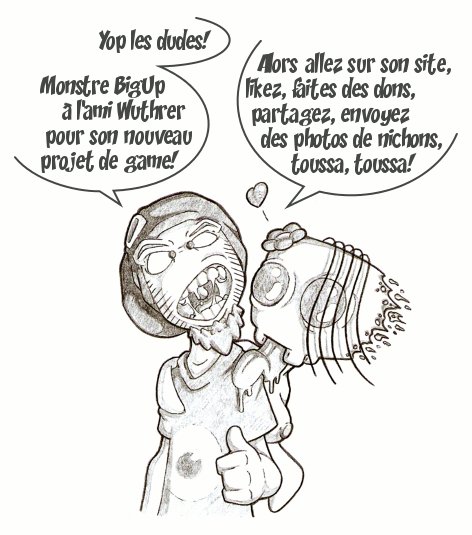 And then, what else can I say ? I had some computer issues, very weird ones. To make it simple, let's say I had to install windows 8 on my macbook pro so it would stop crashing (?!). I went through software issues too, since the project is becoming bigger and bigger, flash doesn't seem to love this huge amount of bitmaps I'm importing into his library. But for now, it seems fine. I figured out some kind of trick that even lets me work faster. So, yeah, Don't Kill Her isn't dead, and I'm working more than ever on it. Thanks for your attention !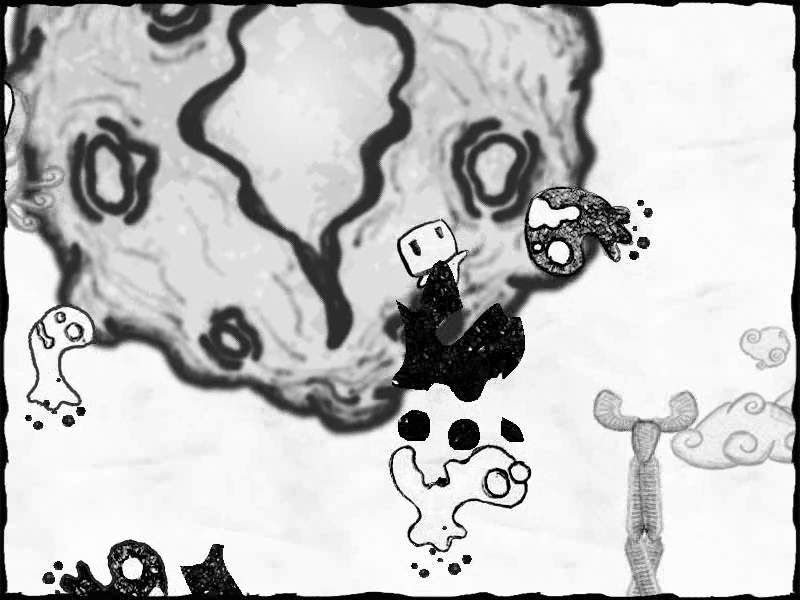 "You may wondering, what are they throwing up ? This doesn't matter my
little murderer, just jump on it."