Hello indiedb, i have almost finished coding the newest zone, Dueling Ring.

It features round based elimination death-match in which teams are queued to challenge in the octagon ring. A small map, practical for 1v1's to 5v5's. The obstacle tiles are procedural/random generated to ensure you will never get bored or cheeze'd by a repetitive layout.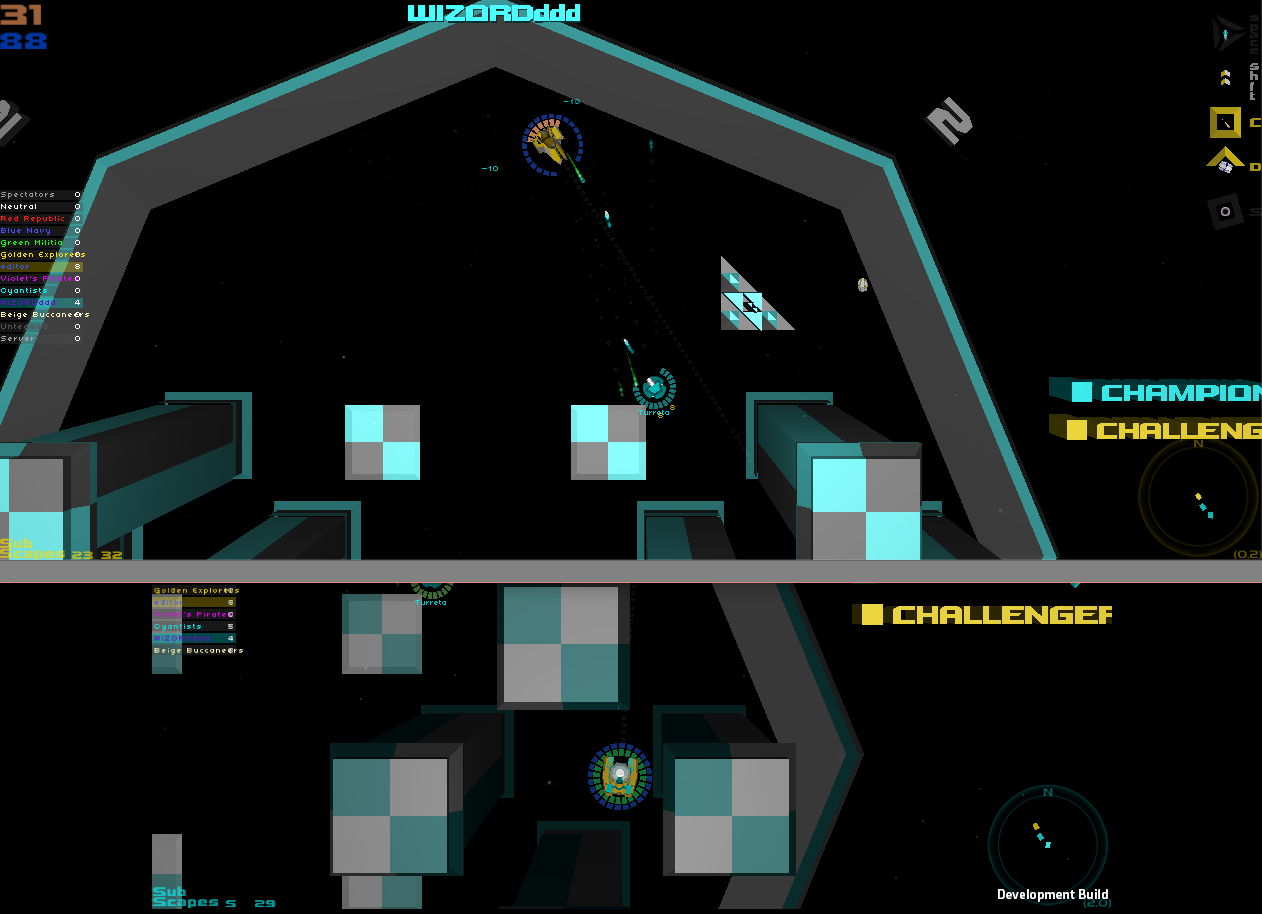 Another zone in the works is Asteroidea. It features an open play field and will require teamwork and resource collecting in order to defeat monstrous starfish preying on a clam habitat.



follow at facebook.com/playsubscapes
play the pre-alpha with firefox at playsubscapes.com while you still can!