New World Order Mod 0.3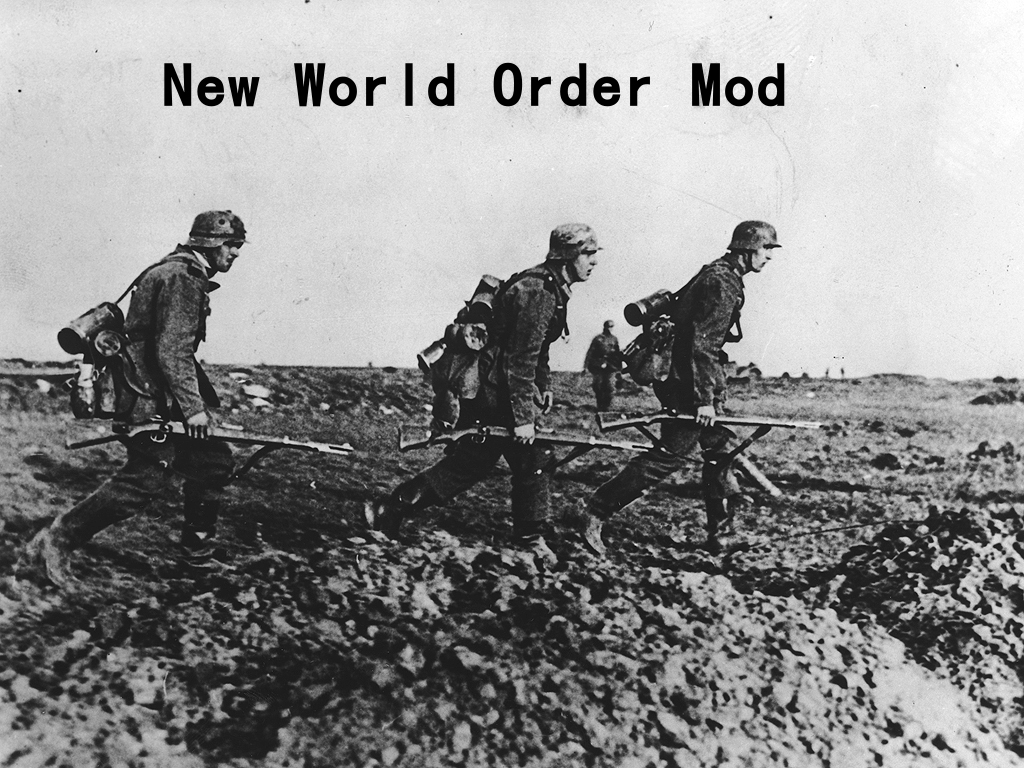 Release of the newest version of the New World Order Mod!
It's time to give you the oppurtunity to play with my latest update to test it and report as usual bugs. I would really appreciate it when you would leave a short comment here to show me ur support or to tell me which bugs you found.
This update takes mostly part in asia, exspecially Japan, China and Thailand. Besides this some GUI changes were made to increase the historical atmosphere and like always some bugfixes.
The next update will be an unit update for countrys like USA or Germany too add new units or optimize them. I also have some plans in mind the make the invasion of the USA more challenging.
At least you can now read the complete changelog to see which changes were made.
Full changelog
New asian countries (Laos, Cambodia, Vietnam, Guangdong, Shadong, Sichuan und tons in india)
Renamed Siam to Thailand and Mengkokou to Mengjiang
Instead of Khasi states in burma now Shan states exists
Changed country names of China, Yugoslawia, portuguese West Africa and Poland to shorter ones to see them on the map
Created portuguese colonies in asia and an inherit event
New province pictures in asia
reworked the old event gui
optimized event pictures for the new event gui
added new country music
changed the intro and ending music
added cores for Thailand in Cambodia
changed danzig province so that poland now can have a naval base too
Mengjiang now exists from the start with a reworked oob and more cores
New events for Japan, Thailand, Germany, Portugal, China
replaced old main menu screen with new one
German and hungarian flag changed
deleted ss units, but in the next update they will appear again reworked
added a new unit to poland: Boarder Guard (KOP)
added an airport in germany (Greifswald)
added a naval base in poland
fixed andorra name bug
fixed bug that italian ai dont create italian east africa
NOTE: Many event and descision texts are still missing. Somewhere in the future i add them but now you should be able to see the point of them just with the title and option texts.