Hiya everyone! In the last update we've shown you some of the (outdoor) places in the new world of Parachronism. While the rest of the outdoor places will remain as mystery for you to explore, in this update we'll show you some of the in-game shops! Before exploring them, here are some links you can visit to support us:
Links:
And now, let's explore the unique shops!
1. Inn | Restaurant
While exploring the Parachronism world, you'll travel around different cities. For sure you'll need to take a rest don't you? Well you can do that in the inn!
Other then acting as an inn, you can also eat here cause it's also a restaurant!
(Psst.. we'll discuss more about these features in the future updates!)
2. Alchemist
In case you're sick or maybe you're low of HP you can go to the nearest alchemist to buy some potions. But the alchemists may have weird behavior (?)
3. Bakery
Wanna eat some bread? Or maybe cookies? You can go to the bakery! They also sell some soft drinks. You can get everything you'll need for some refreshments in the bakery.
4. Fashion Shop
If you think you'll be able to buy clothes in the equipment shop, you're wrong! In the world of Parachronism there are fashion shops. The shopkeepers are so passionate about fashion, even if you don't know what to wear, you can leave that to the designers!
5. Jewelry Shop
A shop similar to fashion shop, while fashion ship will handle your costume, you can buy jewelries and accessories in jewelry shops. You can also buy valuable gemstones (it may cost you bunch of money though).
6. Library
Yep, a library! Well everyone knows that library is a place to read books so nothing more should be explained about this library ...I guess (?)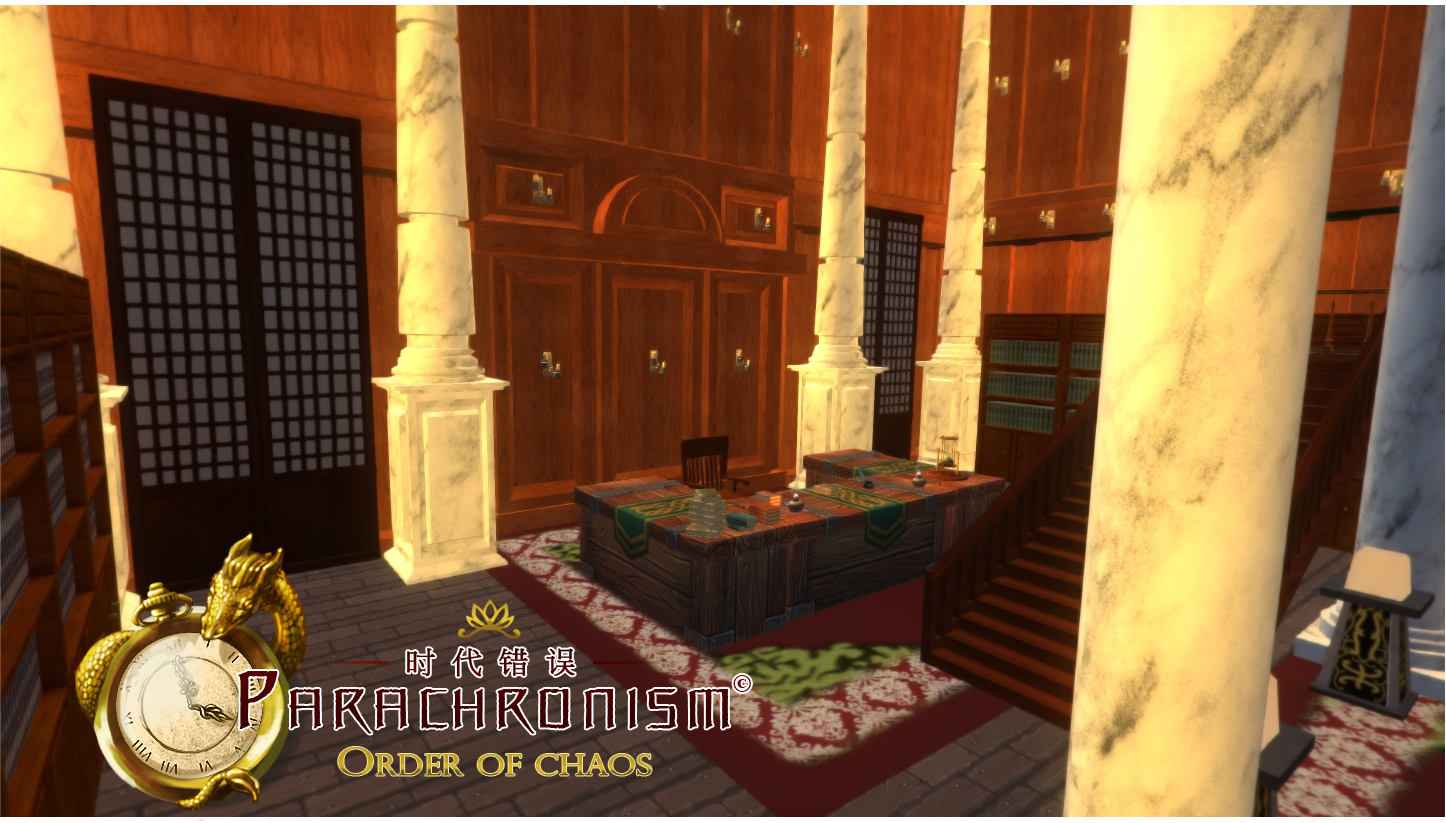 7. Equipment Shop
Now this is the equipment shop we've mentioned above. Note that this is not a blacksmith, they simply sell equipment. There's an anvil? Yea... They kinda only use that for themselves or fix some rusty equipment, but not for you!
8. Other Shops?
Yes of course! The shops above are not the only shops you'll find in the world of Parachronism and no, we're not going to expose the rest of the shops to you. You'll need to find them by yourself. But we can give some clues, you can find these shops in the Parachronism world:
Blacksmith | General Shop | Carpenter | Animal Shop | Vegetable Shop | Fruit Shop | Meat Shop | Bun Shop | Fabric Shop | Ice Cream Shop | (Mystery Shop)
That's all for the current update. Stay tuned cause we'll come back with other updates! Feel free to leave your comments and see you in the next update.