Hey guys,

I've created a new website for Just Death... you can view it here: www.JustDeath.com there is a lot of new information about the game on that website, please let me know your thoughts!

The game should be for sale on Steam Early Access soon, I'm wrapping up the final elements of the latest build.

Here is a preview image of the front page of the new website: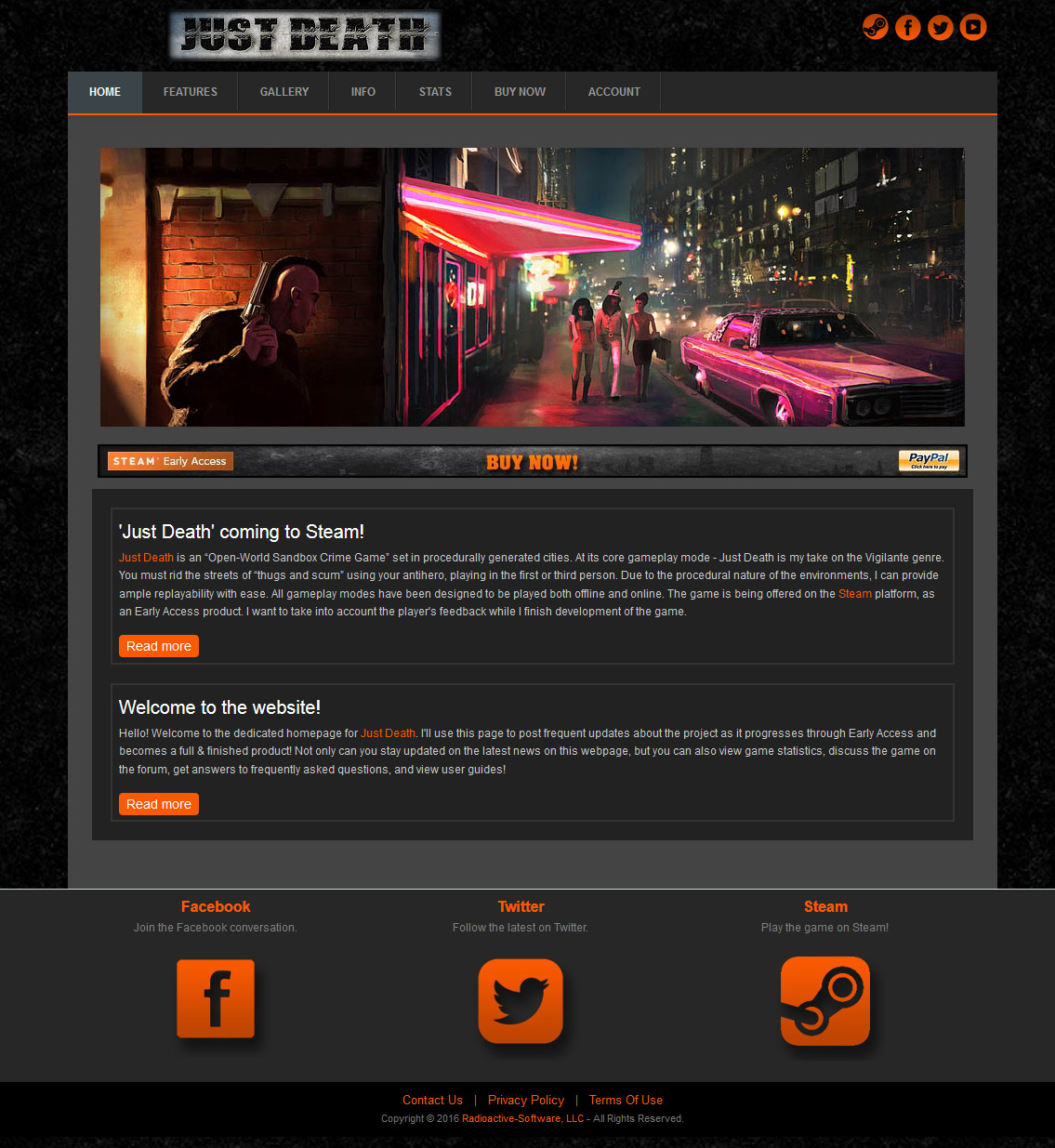 Front Page Artwork






Gameplay Modes






Vigilante Mode
You awaken, the city smells like scum. Somebody has to clean it up. In Vigilante mode you play as a "lone anti-hero" out to kill all the gangsters & bad guys in the city, while avoiding the police presence. You start out in your modest vigilante headquarters where you can purchase an initial weapon. There are ways to make money around the city to upgrade your hardware. While you have the option to rob anyone in the city - you get more points & credit for killing bad guys/gangsters and taking their money and weapons in this gameplay mode.
Objectives: Eliminate all gangsters from the city.
Time Limit: Open-ended.
Multiplayer Unit Sharing: No.
Bank Heist Mode
Your crew of four professional bank robbers have their eyes on the Gang City Bank, the largest pile of cash in the city. Hit the bank, grab all the money possible and reach the waiting getaway van with the loot. Oh by the way, Gang City Police and SWAT units might have something to say about it. There is a balance between gaining cash, sending one of your crew to get the vehicle, and shooting it out of the bank. The number of surviving bank robbers, and the total cash netted are two factors that determine your ending score in this gameplay mode.
Objectives: Steal as much money as possible from the bank, and escape.
Time Limit: 2 to 5 minutes.
Multiplayer Unit Sharing: Yes.
Gang War Mode
This city ain't big enough for all of us. Fight for control over the city against other gangs. You start with a small gang inside your gang headquarters. You have to expand your gang's territory to increase your extortion income. Additionally robbing armored cars headed to/from the bank, robbing civilians, and killing enemy gangsters are good ways to generate income and grow your gang's arsenal of weapons. You'll need to keep out a watch for the city's police and SWAT forces. Each gang's score is determined by their territory, influence, weapons, vehicles, and cash on hand.
Objectives: Conquer the other gangs in the city.
Time Limit: Open-ended.
Multiplayer Unit Sharing: Yes.
Online Multiplayer & Offline Practice
All of the gameplay modes in Just Death are playable Online and Offline. In Offline Practice mode, the artificial intelligence takes the place of all human players, and is played locally on the user's computer. In Online Multiplayer mode, the player joins a game server and can play with others from around the world in real-time. There are also two separate global scoreboards, one for Offline play and one for Online play.

Procedural Cities






The core feature of Just Death is the Procedurally Generated Cities. With a feature like this, I can provide the players with almost unlimited gameplay environments, by simply changing the "seed number" used to randomly generate the world, or by changing the simplistic input splines which form the "backbone" or basis for the city generation. See the image below for a visualization of the input and output my technology can produce.
Example input & output of my procedural city generation algorithm.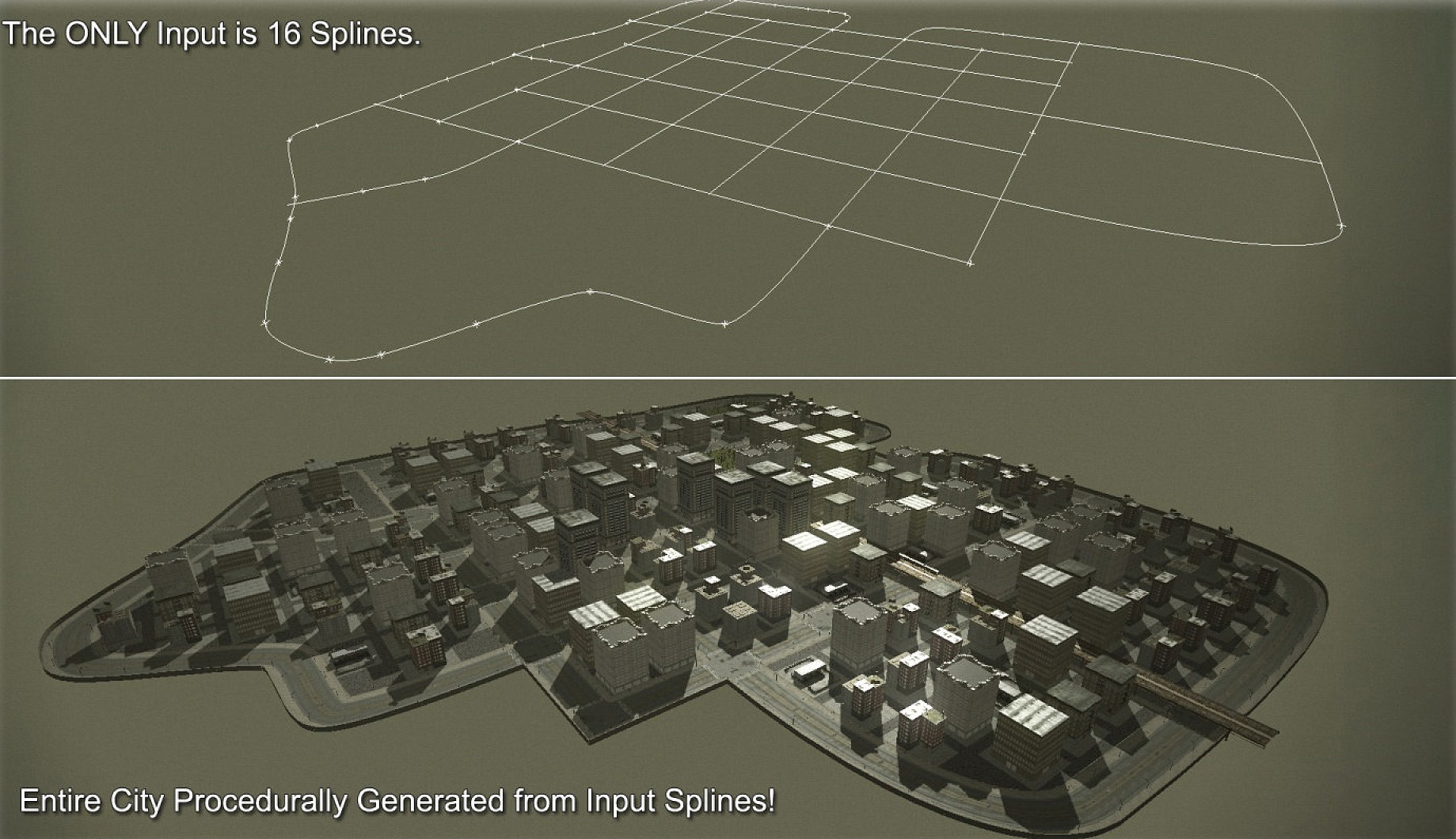 One issue that has plagued procedurally generated environments for the longest time is that they always look "boring". My solution was to simulate every layer of a city individually with as much detail as possible, to hopefully alleviate the repetition. The static environment details I procedurally generate include: buildings, skyscrapers, roads, sidewalks, intersections, crosswalks, elevated train tracks, alleyways, plazas, parks, fences, traffic lights, street lights, trees, fire hydrants, phone booths, newspaper dispensers, trash bins, dumpsters, garbage bags, paper debris, sewers, vents, utility access panels, and more!
Results of the Procedural City Algorithm




Weapons & Vehicles






What kind of weapons & items are in the game?
There are over 50 weapons in Just Death. The game includes everything from pistols, sub-machine guns, tactical and assault rifles to swords & knives, all the way to mini-guns and C4 explosives. Soon I will post an exact list of the weapons I've had created for the game.

What types of vehicles are in the game?
There are a total of 18 unique vehicles in Just Death. The game includes civilian vehicles ranging from sports and muscle cars, and SUVs to panel trucks and transport vans. There are also emergency-response and official vehicles such as Ambulances/Armored Cars & Police/SWAT vehicles in the game. Soon I will post an exact list of the vehicles I've had created for the game.

Is there a fucking nail-gun in the game?
Yeah bruh. Ouch.

Are there unique elements to each weapon and vehicle?
There are over 100 unique parameters to each vehicle. Every detail from the particulars of the engine and transmission, to the physics and aerodynamics values have been simulated, and are being continuously tweaked and refined.
When it comes to the weapons there are about 50 unique parameters to each weapon - elements such as realistic caliber, rates-of-fire, magazine capacity, and reloading time are simulated. Also the physics and aesthetic values of the weapons are faithfully represented in game.

Frequently Asked Questions
What is Just Death?
Just Death is an "Open-World Sandbox Crime Game" set in procedurally generated cities. At its core gameplay mode - Just Death is my take on the Vigilante genre. You must rid the streets of "thugs and scum" using your antihero, playing in the first or third person. Due to the procedural cities in the game, I can provide ample replayability with ease. All gameplay modes have been designed to be played both offline and online. The game is being offered on the Steam platform, as an Early Access product. I want to take into account the player's feedback while I finish development of the game. .

What is Early Access?
Get instant access and start playing; get involved with this game as it develops.
Note: This Early Access game is not complete and may or may not change further. If you are not excited to play this game in its current state, then you should wait to see if the game progresses further in development.

Where do I Buy Just Death?
You can purchase Just Death directly from me. You can also purchase the game on Steam.

Why Early Access?
"I want to develop the game with the players! I know this sounds cliche but I really feel that building a "base" of a product, and finalizing it around the input from passionate members of the community is something I've always wanted to do. Instead of developing this product in a vacuum, or based solely on the feedback of a few testers, and execs at a publisher - bringing the game to passionate users in the target audience and tailoring the product to their feedback should save me time, and prevent unnecessary or unliked features from receiving my attention, while important features ( to the community ) will receive a majority of my development focus."

Approximately how long will this game be in Early Access?
"I'm anticipating the product being in the Early Access phase for 6-12 months. The actual answer is "as long as it takes" for the product to be fun, and to achieve the goals I've set for it, and those may change based on community feedback."

What is the current state of the Early Access version?
"The industry nomenclature for the state of the product would be "Pre-Alpha", or "Alpha", depending on how many new features the community would like me to add to the product. The game has 3 major gameplay modes, and all are playable in Online and Offline modes. The game server technology is a constant work in progress, as is the game client. Some features are rough around the edges, and there may be crash bugs in the product. Also some visual elements of the product are in a somewhat early stage, and can be improved in the future, based on user feedback."
Will the game be priced differently during and after Early Access?
"I anticipate the price of the product increasing gradually, as the quality and amount of features/content increases."

How are you planning on involving the Community in your development process?
"I love interacting with players/users and seeing what they think of my work, in a POSITIVE way. I've developed this game and engine by myself, from scratch. For a multiplayer "Open World Crime" type game, this is a huge undertaking. I have no illusions about the complexity and challenges of creating such a game. I've spent many years working on this and very much look forward to having constructive conversations with a mature gaming community as the product progresses in quality and content. Thanks a lot!

Virtual Reality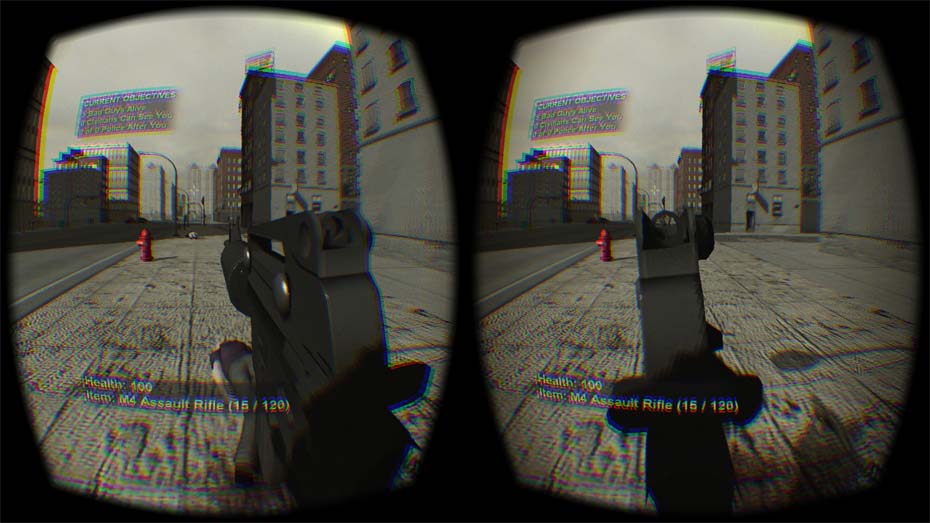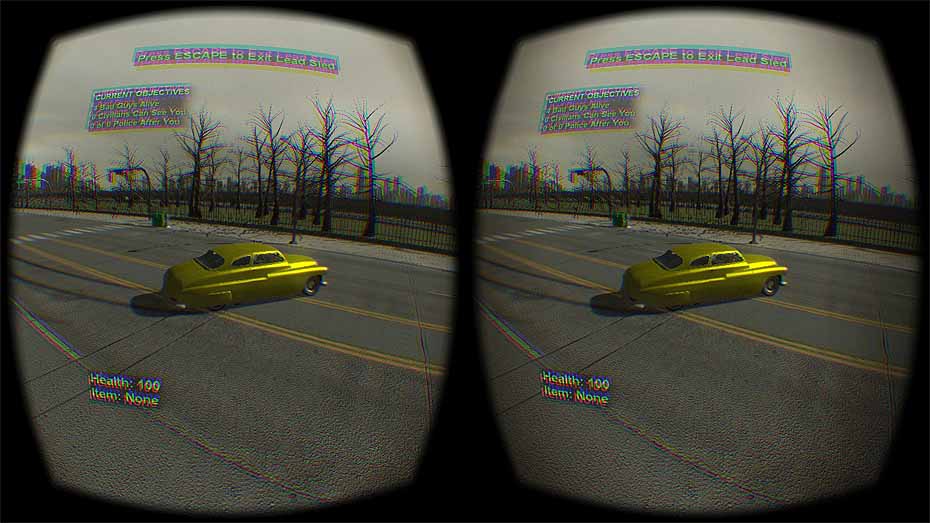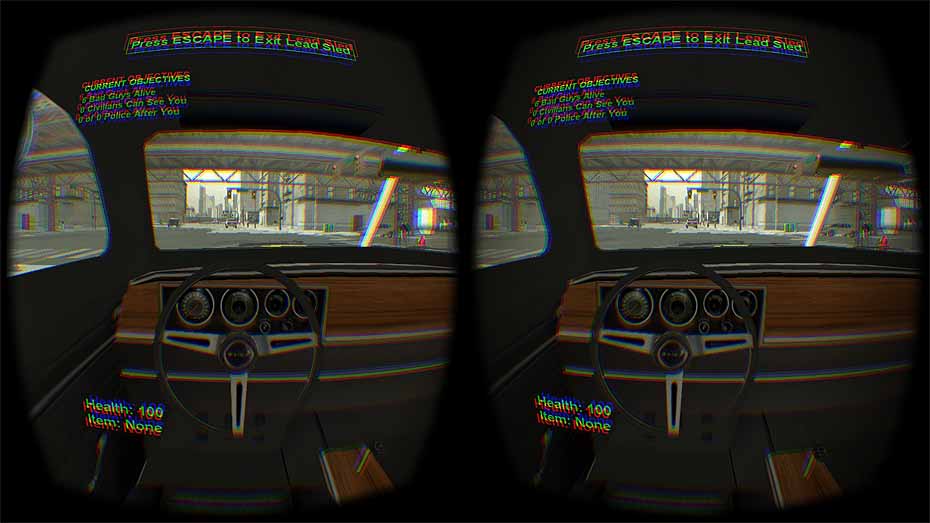 Does the game support Virtual Reality?
Yes. Just Death was actually designed over the last few years from the ground up with virtual reality in mind. I've found some elements to be extremely immersive, for instance if you switch to first-person mode, and use the positional-head-tracking of a VR headset to put your eyes behind the weapon sights, you actually have to close one eye to aim. Obviously the interiors of the vehicles are also very nice with a VR headset. Based on feedback from early adopters, and players I will decide how much further to pursue integration of virtual reality.

What VR Headsets have you tried it with?
I've only had a chance to integrate the Oculus DK1 and Oculus DK2 into my game engine. I will try as many HMDs as practical.
Is the VR mode in the game hard to setup?
You'll need to edit some configuration files, and run a specific version of the firmware on an Oculus DK1 or DK2. I am not officially claiming full VR support because at this time ( January 2016 ), there are only developer versions of VR Headsets on the market. These Dev Kits inherently come with a slew of issues and hurdles to get things working on each user's unique computer configuration.

World Editor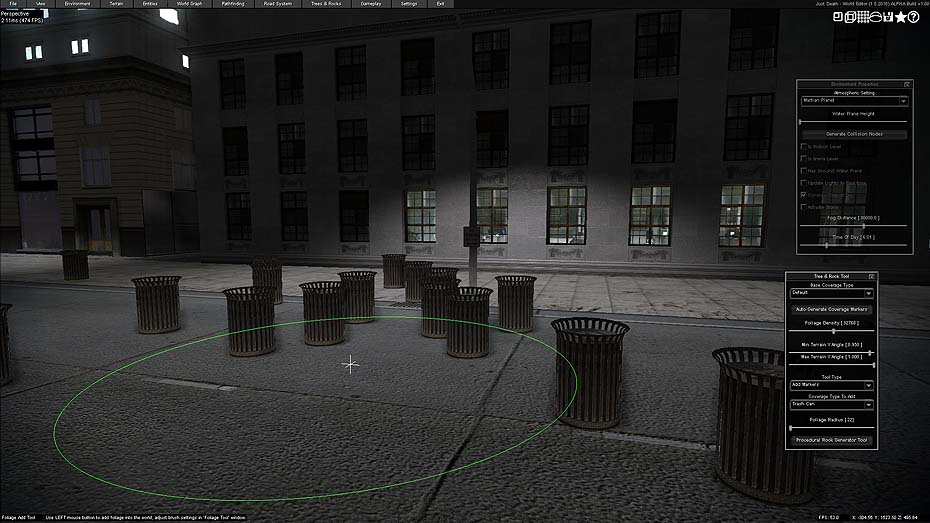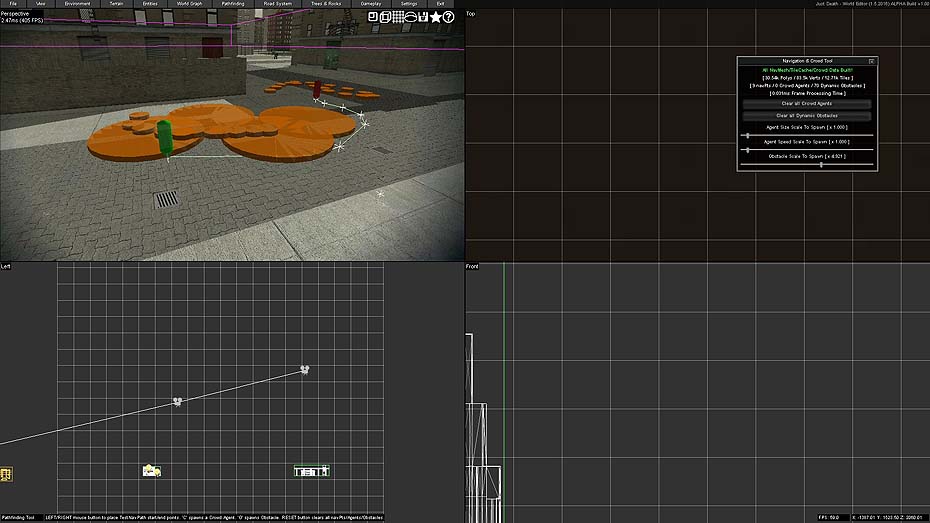 Statistics
These stats are pulled from Steam, using the Steam Web API. Bullets fired, and every stat are updated nearly once a minute from Steam.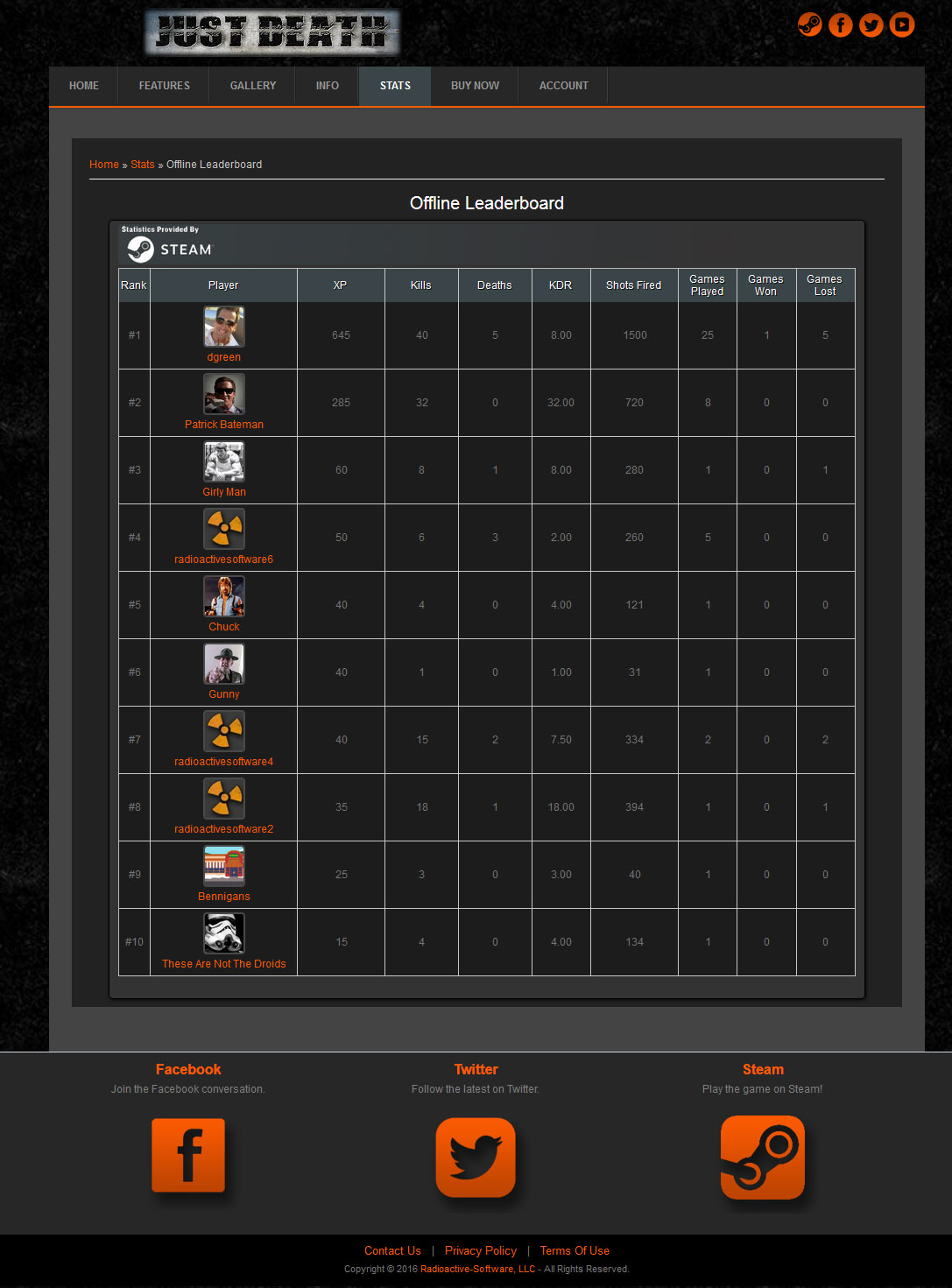 Gallery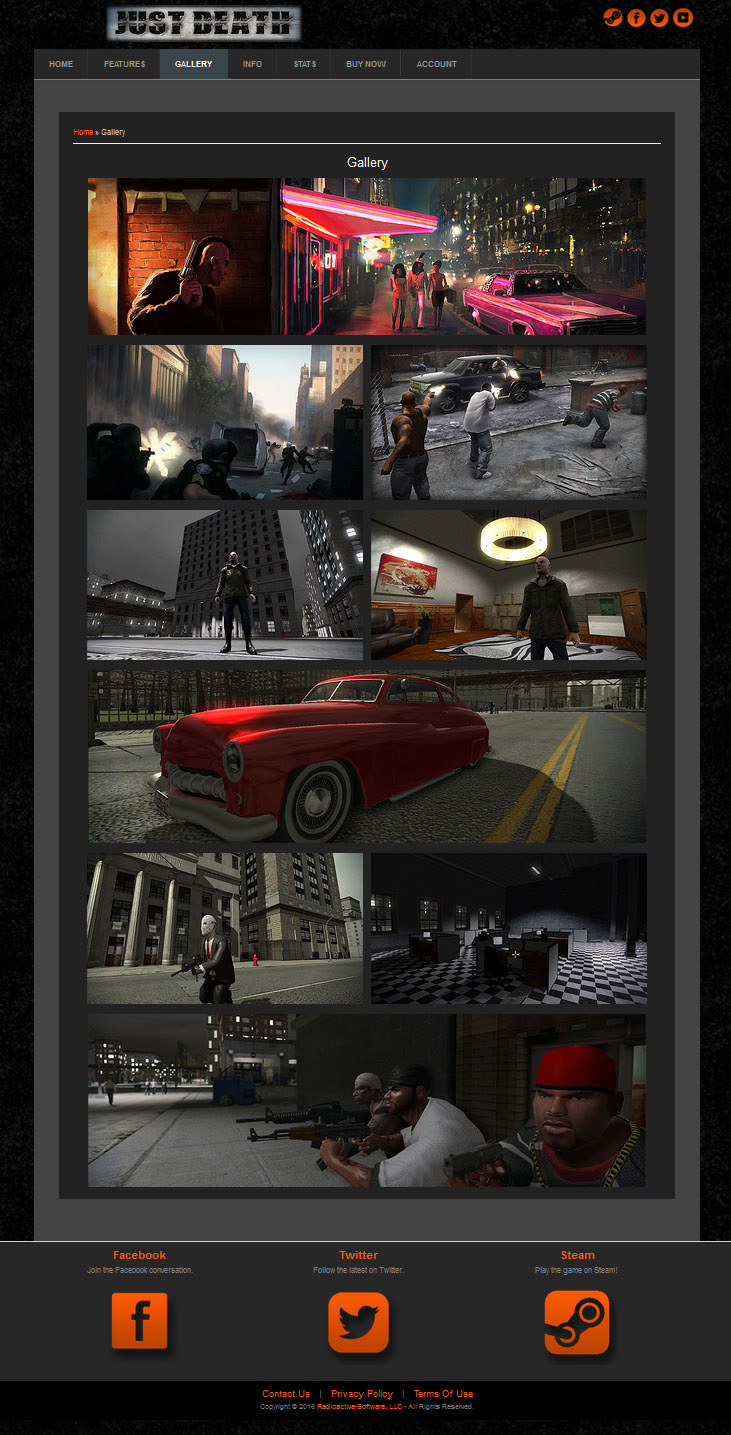 User Guides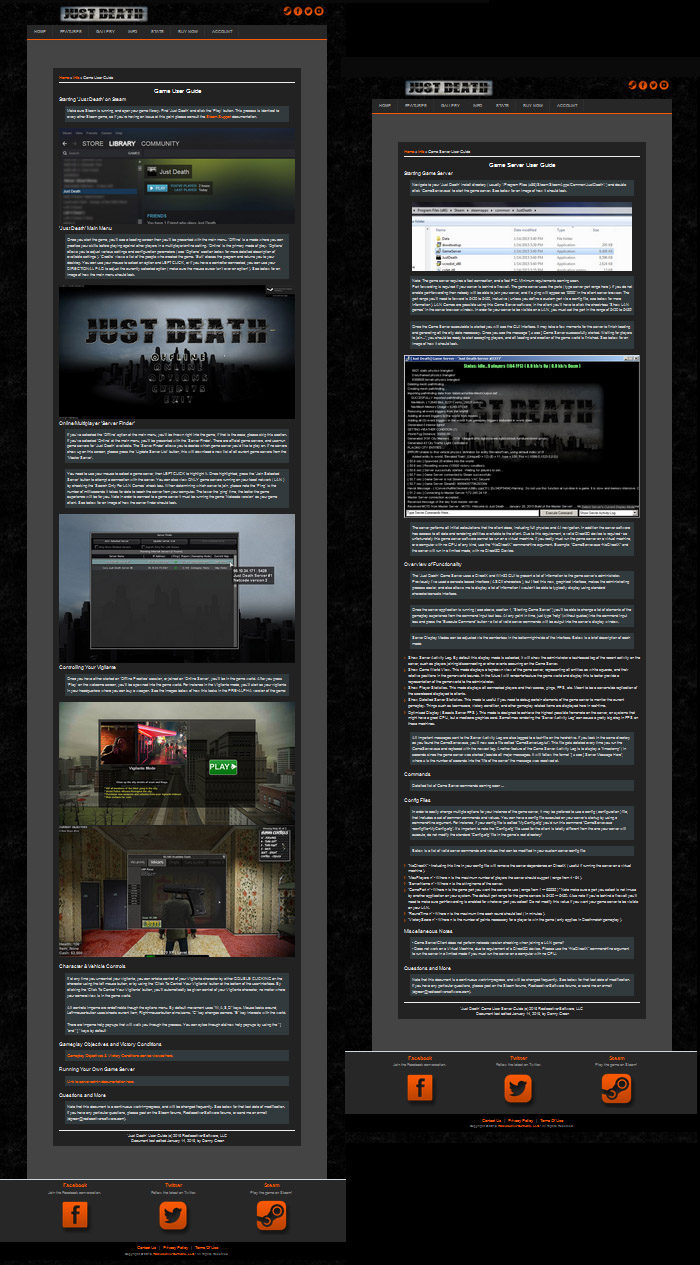 - Dan