Greetings,
A new version of the game is now finally online! The main purpose is to test performance, as I need to know if the game runs well. I have also included a simple dialogue system and some basic functionality to the car, as well as a day/night-cycle.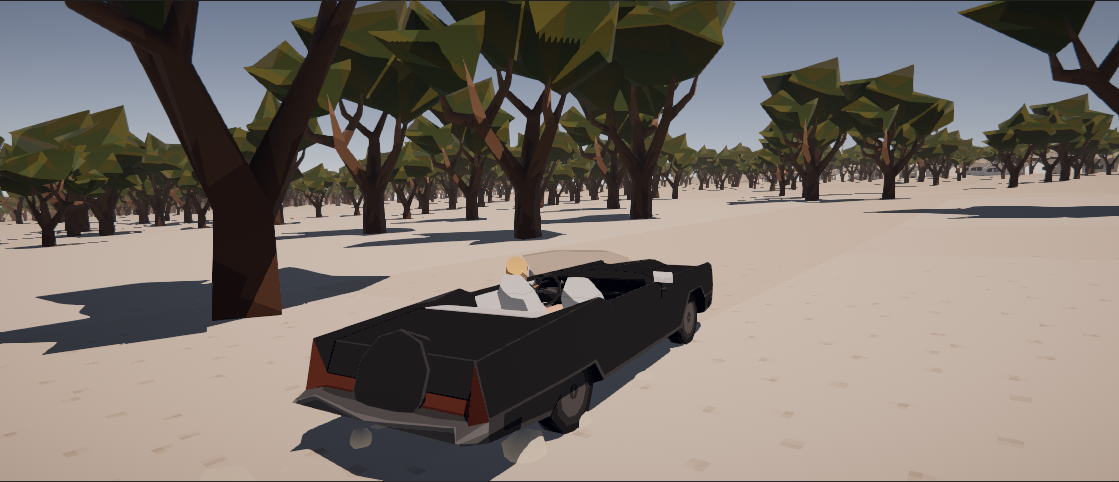 There is very little in the map currently, but I have to start somewhere. Above screenshot is from a test I did with particle system-based GPU-instancing, which worked fine on PC/Standalone, but was terrible for WebGL. My next approach is to do direct GPU-instancing without the overhead of the particle system.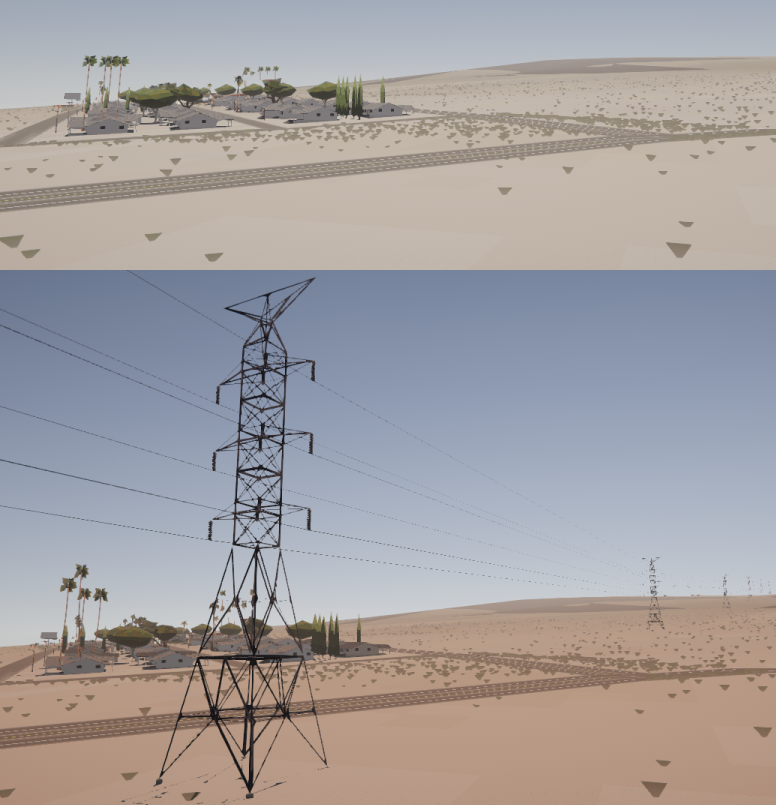 Since (mostly) everything will be generated at runtime, the game world can have a lot of variations. Pictured above is procedural placement of transmission towers.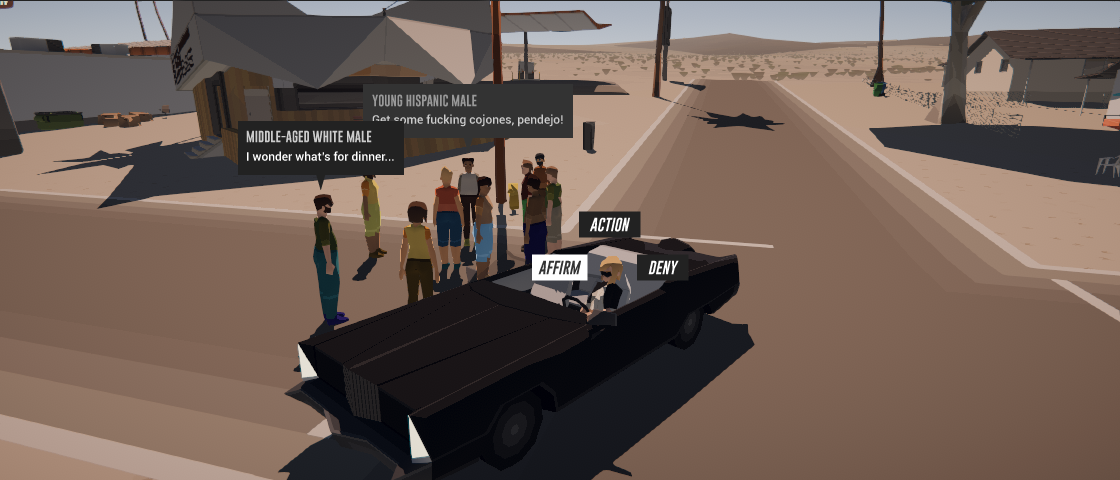 Here is a mock-up of the interaction system. The speech bubbles are in, but no dialogue has been made so far so in the techdemo only the main character cabn say some random musings upon the click of a button.
If you are interested in trying it out, please visit the link below, and also please let me know how the performance is! :3